Battlefield Portal is Battlefield 2042's dream factory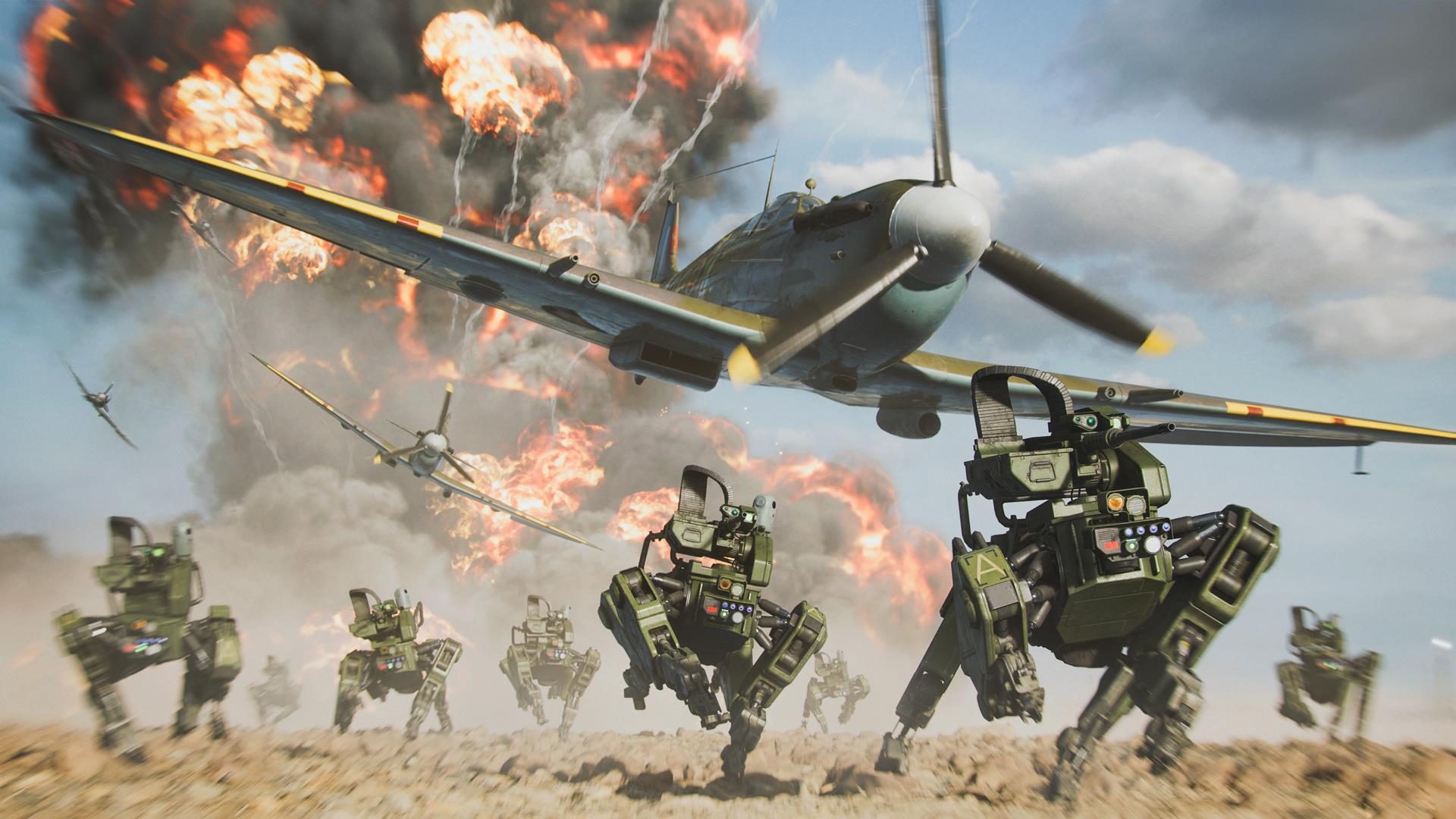 Battlefield Portal has been officially revealed as the second major experience in Battlefield 2042.
When Battlefield 2042 was initially announced, DICE said the launch package will include what are essentially three games. We were previously introduced to All-Out Warfare, and at EA Play Live, Battlefield Portal was unveiled.
Battlefield Portal is the DICE LA (now Ripple Effect Studios)-developed experience, which the developer previously teased would bring back classic Battlefield maps. Well, it turns out it's much more ambitious than that. VG247 attended a hands-off preview event where we got to see Portal in action, learn about what inspired its creation, and the team's plans for the future.
You can think of Battlefield Portal as a Halo Forge-style experience that encompasses a creation tool, called Battlefield Builder, the ability to share your work, and a browser that lets you find experiences made by DICE and fellow community members. At launch, Builder will have access to every piece of content from Battlefield 2042's sandbox - weapons, vehicles, specialists, etc. You'll also find some content from Battlefield 1942, Battlefield: Bad Company 2, and Battlefield 3 - remade in BF2042's engine.
Weapons, gadgets, soldier kits, vehicles and more from those games have been rebuilt using the latest version of Frostbite, with support for up to 4K 60fps on new PS5 and Xbox Series X/S. Ripple Effect chose two maps from each game that represent specific experiences. The list is made up of:
Battlefield 1942's Battle of the Bulge, and El Alamein.
Bad Company 2's Arica Harbor, and Valparaiso.
Battlefield 3's Caspian Border, and Noshahr Canals.
All maps have received significant visual upgrades, while keeping with their original aesthetics as much as possible. More interestingly, the maps have been upgraded to overcome technical limitations of their time. BF1942's maps, for instance, will support destruction for the first time, something the old Refractor engine did not allow for.
Ripple Effect also created different versions of these maps to support up to 128 players, and to allow for Battlefield 2042's game-changing weather conditions. If you like, you can use the old player counts and classic rules. You can also use classic weapon tuning and vehicle balance, and even turn off things like prone for the more authentic Bad Company 2 experience - all in Builder.
Battlefield Builder gives you the tools to create virtually any idea you might have, including mixing content from all four games. You can pit a team of BF1942 Germans against BF3 Russians, with each side using their own weapons, gadgets and vehicles. You can limit weapons to knifes and defibrillators only. You can cram 128 players in the classic Rush variant of BC2 maps designed for 24 players.
While you won't be able to create or modify maps, the existing toolset gives you control over a massive number of variables. Modders, and people with some programming experience, will also appreciate Builder's logic editor, a visual scripting tool that can be used to make more advanced tweaks not covered by the standard options. Even if you're not into creating mods yourself, you'll have access to number of classic experiences at launch - think of it as a mini-remake of those games. Once enough creators start publishing their work, DICE and Ripple Effect will feature select mods for everyone to play.
The ambitious Battlefield Portal will be available at Battlefield 2042's launch on October 22.