PC BFBC2 Beta to begin January 28, says DICE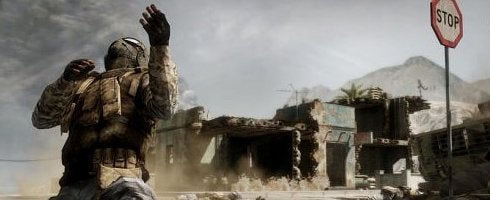 DICE has announced that the Battlefield: Bad Company 2 public beta for PC kicks off January 28 and will run through February 25.
It also revealed that "there will not be mod tools for BFBC2," however, "there will be Serverside control options" available on rented dedicated servers.
The map Port Valdez will be available in the beta, supporting up to 32 players, and will contain the game mode Rush along with a snowy environment and vehicle and infantry themes.
To get in on the test, head over to the official page closer to launch, when it will have updated instructions on how to download.
Meanwhile, those who pre-ordered the game through GameStop, EA and other participating retailers, get automatic access to the beta. DICE is currently working with Steam so users who prefer the Valve route get in on it too.
During the PS3 beta, a total kill-score of over 45 million was achieved with more than 300,000 players taking part in the test.
Game's out in March.