Call of Duty's DAY OF DEATH - everything you need to know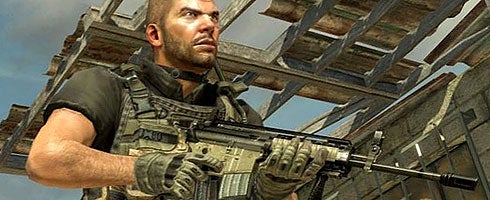 That was exciting, wasn't it? Fuck the APOCALYPS3 - Infinity Ward implosion and Sledgehammer obvo-reveals are where it's at.
The face of Call of Duty, one of the world's biggest game franchises, drastically altered in the last 24 hours, with the story ballooning faster than you may have liked. What happened? Hit the link.
It was rumoured back in early January that Infinity Ward was not developing Modern Warfare 3. Newly-formed Activision studio Sledgehammer, headed by ex-Visceral bosses Glen Schofield and Michael Condrey, was tipped as the game's likely developer.
The following day, Schofield said the studio's first game would be "quite unique".
Fast forward to yesterday. Reports claimed that a security detail arrived at Infinity Ward and bosses Vince Zampella and Jason West vanished after a "meeting". Both West and Zampella's LinkedIn profiles switch IW to "past".
Activision filed a SEC document citing a human resources investigation into "into breaches of contract and insubordination by two senior employees at Infinity Ward."
The story ramps up. A report claims the root of the trouble is that Infinity Ward hasn't been paid any royalties for Modern Warfare 2.
Activision boss Bobby Kotick is then rumoured to be on-site at IW for a staff meeting.
Late last night, Acti dropped the bomb, confirming Sledgehammer as working on a new Call of Duty game, although the project is described as an "action-adventure".
In the release, another Call of Duty game is apparently mentioned for release in 2011. A report claims this title is separate to the Sledgehammer game, but we're still waiting for official clarification on this.
Activision further confirms the formation of a Call of Duty business unit and the departure of both West and Zampella from Infinity Ward.
Activision CEO Mike Griffith claims Infinity Ward is still "central" to the CoD IP.
The publisher reaffirms that it "expects to release a new Call of Duty game from Treyarch this fall. In addition, Infinity Ward is in development on the first two downloadable map packs for Modern Warfare 2 for release in 2010."
There's a lot of rumour swirling this morning, but it's bitty and noxious. A little like fallout.
That's it. That's everything. There is no more. Thanks for your attention.