Bloodborne board game has raised over £1.6 million on Kickstarter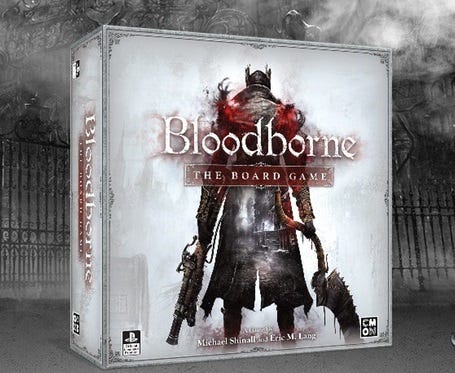 The Kickstarter for the Bloodborne board game is currently sitting at just over £1.6 million, with 14 days left of the campaign.
Bloodborne: The Board Game Kickstarter launched last week on April 23, and reached its goal of £154,547/ $200,000 in just 17 minutes. Since then, the total amount pledged has shot up to over £1.6 million/ $2 million, and there's still two weeks left to go.
In an update this week celebrating the milestone, game designers Michael Shinall and Eric M. Lang shared that the campaign had been boosted by the reveal of the "first Optional Buy" Kickstarter Exclusive Yahar'gul, Unseen Village Expansion Campaign Box.
As it stands, the only reward tier left for the campaign is $100 which will get you the board game, the Kirkhammer Hunter, and all applicable stretch goals.
The tabletop game follows on the heels of 2016's Kickstarter campaign for the Dark Souls board game which raised over £3 million.
Lang himself is also responsible for the Bloodborne card game.
Bloodborne: The Board Game supports 1-4 players who will explore Yarnham and engage in a card-driven combat system, and the miniatures really bring the game to life.
You can find out more and contribute to the campaign over on the Kickstarter page.