Black Ops Slaughterhouse was originally multiplayer level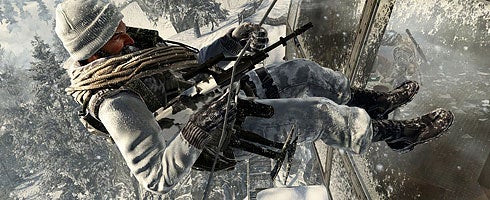 Call of Duty: Black Ops' Slaughterhouse level - shown for the first time at US and UK events in the past fortnight - from was originally created as a multiplayer stage, Treyarch studio head Mark Lamia has said.
Speaking to Videogames Daily, Lamia said:
"Often, we've created a single-player environment and modified it for multiplayer. But a lot of it's been the other way round. The Slaughterhouse city level was initially created inside of multiplayer. It's different in the single-player experience, but the point is it started there."
Community manager Josh Olin added that the stealth crossbow you're handed in the WMD level also originated from multiplayer.
Doesn't sound like any level design's gone back the other way, though.
"All the new maps we make are unique to MP," said Lamia. "They're 100 percent for multiplayer; there's nothing reproduced from single-player."
Studio Head Mark Lamia recently told us that Black Ops is three games in one, with the multiplayer playing just as important a part as single-player and co—op.
Call of Duty: Black Ops is due for release in November this year on PC, Xbox 360 and PS3.
Thanks, dirigiblebill.