Treyarch: Black Ops is "three games in one"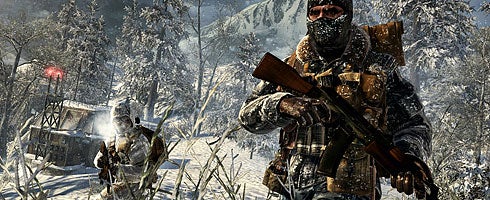 Treyarch community manager Josh Olin has said that since the team is not finished with the single-player portion of CoD: Black Ops yet, it's still up in the air how long that portion of the campagin is going to last.
However, studio head Mark Lamia refers to the title as being "three games in one", and for the first time, Treyarch has a team dedicated solely to the multiplayer portion.
With a single-player campaign, four-player co-op split screen, and multiplayer, one can see why Treyarch has labeled Black Ops in such a way.
"We look at this game as like three games in one, and it is going to have that gameplay between the single-player experience and the multiplayer and the co-op… in that there is tons of replayability and there is a lot of game to be played there," he said.
"We are confident that players are going to be very satisfied."
"Even single-player has new aspects of replayability that weren't in other Call of Duty games," added Olin. " I mean, you saw us play through the 'WMD' level earlier using two very different types of gameplay. We went in stealthily and then switched to the explosive tips and blew the whole thing to hell. But if you wanted to play through that entire level stealthily you could, or if you wanted to play through the whole thing 'action' you could".
This all goes back once again to the "variety" that Treyarch is promising, complete with all sorts of different gameplay, missions, weapons, and vehicles.
"It's all about variety and keeping it fresh," said Lamia. "You are going to have a variety of different weapons and different vehicles to use in the game. The way we are going to tell our story, the way your character is and the ways the characters around you progress is going to be different and something that you haven't experienced before in a Call of Duty game".
Sounds cracking.
Get the full interview with Lamia and Olin through the link up top, and check out the rest of our Black Ops extravaganza here, here, and here.