Black Ops 4: Blackout release time, preload, maps, modes and more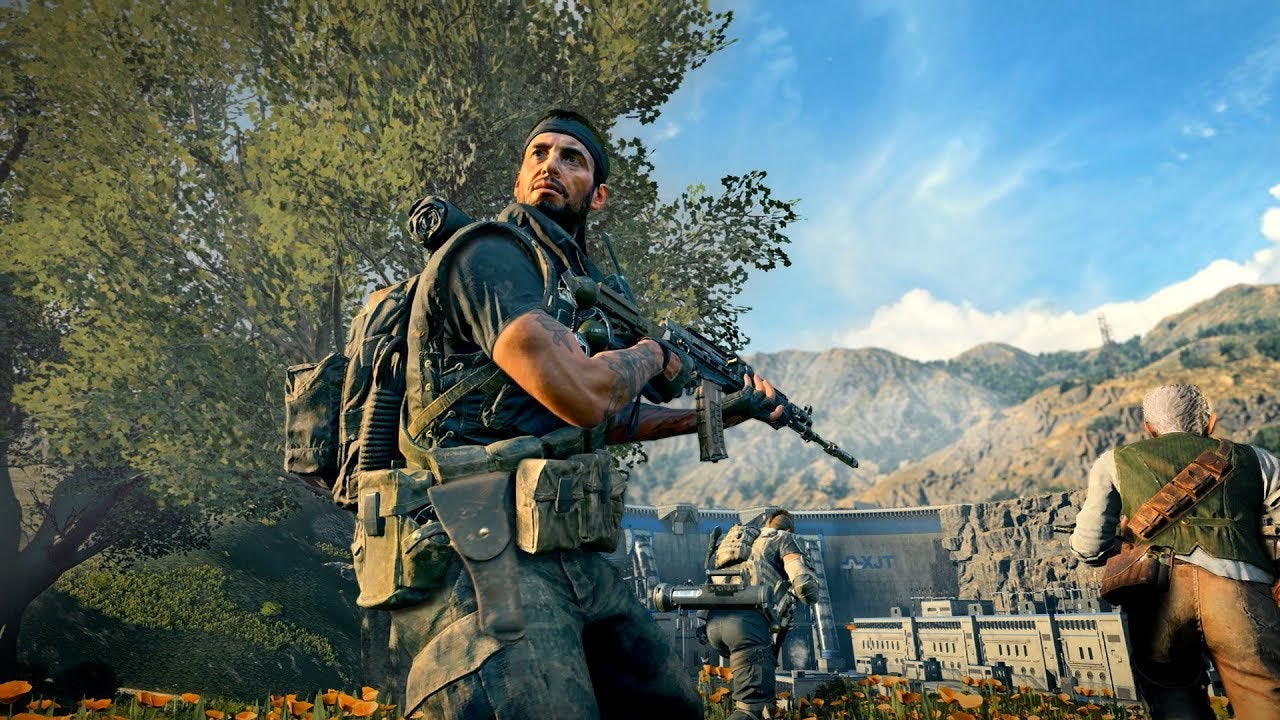 Call of Duty: Black Ops 4 releases this week on PS4, PC and Xbox One and with it comes the franchise's first Battle Royale mode, Blackout.
It will support 88 players at launch, though Treyarch is keen to up that number.
Zombies will also be making a return, which comes as no surprise, and there will be no single player mode in COD: Black Ops 4.
PS4 players will have the opportunity to access future content seven days earlier than PC or Xbox One players, though PC players can pre-load the game earlier than their console counterparts.
Those with a physical copy won't be able to play the game until a Day One patch is released, which we assume will become available at midnight on October 12.
So, let's take a look at what players can expect in Call of Duty: Black Ops 4 Blackout.
Call of Duty: Black Ops 4 Blackout preload
PC players can preload Blackout from October 9, which should be available sometime in the afternoon. Players only interested in the Blackout can play it as soon as the Day One update installation/download reaches 30% on either PS4, or Xbox One. This means you'll only have to download 16-20GB as opposed to 50GB for Blackout.
It will be roughly 50GB in size, down from the gigantic 100GB that was rumoured. However, PS4 players will need to ensure they have 112GB of free space before attempting the download. This has to do with the way the console installs files, but won't be necessary once the update has been installed.
Call of Duty: Black Ops 4 Blackout launch times
Update: If you're preloaded, the game is already live in some regions.
You will be able to preload Call of Duty: Black Ops 4 from Battle.net at 9 pm PT on October 9, which is about 5 am UK time. The full game will launch at the following times:
Los Angeles – 9 pm PT, October 11
UK - 5 am BST, October 12
New York – 12 am ET, October 12
Sao Paulo – 1 am BRT, October 12
Stockholm – 6 am CEST, October 12
Berlin – 6 am CEST, October 12
Moscow – 7 am MSK, October 12
Singapore – 12 pm SGT, October 12
Seoul – 1 pm KST, October 12
Sydney – 3 pm AEST, October 12
Call of Duty: Black Ops 4 Blackout frame rate
Blackout will be capped at 120 fps on PC at launch, though Treyarch is hopeful that it will be upped to 144 fps in the coming weeks or removed altogether. Console fans will, unfortunately, must live with 60 fps. The framerate cap won't apply to other game modes such as Zombies and Multiplayer which will be uncapped from launch.
Treyarch has recently posted the minimum PC specs to play Black Ops 4, as well as the hardware you'll need to run it at 4K Ultra HD.
Call of Duty: Black Ops 4 Blackout Zombies
It wouldn't be a Call of Duty game without Zombies, and Black Ops 4 is giving us two separate Zombie modes. At launch, Black Ops 4's Zombies mode will include all-new characters, enemies, and the following maps: Nine, Voyage of Despair, and Blood of the Dead, as well as Zombies featuring in Blackout.
In Blackout, Zombies will only spawn at specific locations, such as the Asylum and the Lighthouse. A ray of light indicates that Zombies can be found at that spot and unlike the Zombies mode, there won't be a huge horde.
If you decide to engage them, you'll be rewarded with loot, but you might end up giving your position away to other players which sort of defeats the purpose of Battle Royale. If you're lucky, you may get Zombies-specific weapons and items like the Zweihandler gun or monkey bombs!
In Blackout, you'll be able to take on challenges to unlock new characters from Treyarch's history. When it comes to Zombies characters, playing as one of them will require completing certain tasks around Blackout zombies, including defeating them.
There will also be various vehicles available during Blackout modes, Zombie or otherwise.
Call of Duty: Black Ops 4 Blackout perks
There are 21 Perks available in Blackout, 14 of which we know about. These act as consumables in your inventory and can't be stacked but do offer some impressive advantages, especially in combo with one another. You can have six Perks active at any given time and each one has a varying duration.
Call of Duty: Black Ops 4 Blackout where to land
Being first to land on the map has its advantages. When you're on the helicopter, check your minimap and you'll see a broken white line that details the helicopter's flight trajectory. This will help you plan where you want to land and you can set a waypoint.
We've listed the best drop points to land in and how to do it quickly so you can have the best start in Blackout.
Call of Duty: Black Ops 4 trophies
The trophy and achievement list has been leaked ahead of Black Ops 4 release. Our list features all the trophies for the main game as well as DLC content.
Call of Duty: Black Ops 4 Blackout changes from beta
There was an extensive beta period for Black Ops 4 and Blackout and there have been several changes made since it ended, not all of which have been released. The latest change to be made is the revive time which will be increased from three seconds to five seconds, as confirmed by Treyarch on Reddit.
Another major change players will see at launch is a reduction to level 3 armour availability by 75%. Level 3 armour will now also break sooner and pass more damage to whoever is wearing the armour.
The armour icon to the left of the HUD will now also have a clearer armour health indication, and you'll be able to get the same information about your teammates' armour. Headshot protection is not going away, though.
I've been to the future. I'll tell you what happens. You are all very pleased with the nerfs we did to the armor in #Blackout. https://t.co/rIL9YEk1hd

— Lord Vonderhaar (@DavidVonderhaar) October 2, 2018
Inventory management on consoles was another hot topic. Treyarch is currently testing a new method of item pick up that'll allow players to tap the button rather than hold. This will probably interfere with reloading, and Vonderhaar even warned about that, but it's an option players have been asking for.
Another change is that players won't have to look at an item's precise location to be able to pick it up. By default, you need to hold the button to pick items up, but Treyarch's new option will allow players to also map item pickup to pressing the button. Turning it on should prioritise item pickup over reloading.
Treyarch revealed that a beta bug has been the cause for footsteps being much louder than they should be based on proximity. Beyond just making changes to the volume of teammate sounds vs. enemy, the developer will be offering players the choice of different audio presets at launch.
There were also some Xbox One-specific problems such as the losing input after pressing the Xbox button, frame-rate problems on Xbox One X, and party invite issues. Fixes for these are being tested.
Call of Duty: Black Ops 4 Blackout game modes and playlists
There will be three main modes in Blackout:
Solo

You'll be fighting for your own survival against the pack

Duo

You can team up with a buddy to get shit down, or

Squad
Play as a group of four where communication is key.
There will also be a Close Quarters playlist. This is a Solo playlist where you'll need to get up close and personal using only SMGs, shotguns, handguns, and your fists. There's also the Fast Collapse event, with the main difference being that the circle encroaches at "almost double" the rate of the regular mode.
Call of Duty: Black Ops 4 Blackout maps
As for Blackout, expect the one map to be expanded, and updated regularly with new content. The developer also promised new Blackout modes, with regular updates like that seen in Destiny 2: Forsaken. There will also be a 14 maps available at launch for Call of Duty: Black Ops 4.