Zombies confirmed for Black Ops co-op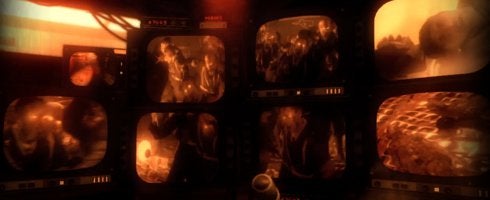 Activision's just announced it'll be adding zombies for Call of Duty: Black Ops.
It'll still be four-player co-op like it was when the mode was introduced in World at War in 2008.
"Zombies have been such a hit with our community that we were committed to bringing brand new zombie experiences to Call of Duty: Black Ops," said Treyarch boss Mark Lamia.
"We've taken extra special care to retain the essential ingredients of our Zombie game, and have also crafted a nice surprise for the fans."
This week, zombies for the game were unofficially revealed when it was shown in several retail listings for the strategy guide, as well as a press release for the book.
It was also outed a while back thanks to a Best Buy listing, which showed four "zombie Maps Pack made famous from COD: World at War" being listed for Black Ops' Hardened and Prestige editions.
Its official return was teased yesterday on the game's official website.
Combat training time, you maggots
Activision also announced a new co-op mode for Black Ops, known as Combat Training, where you and five other players in "this dedicated and exclusive multiplayer mode battling against enemy AI."
No more details were announced on both Combat Training or Zombies.
Call of Duty: Black Ops launches on November 9 for PS3, 360 and PC