BradyGames mentions Nazi Zombies for Black Ops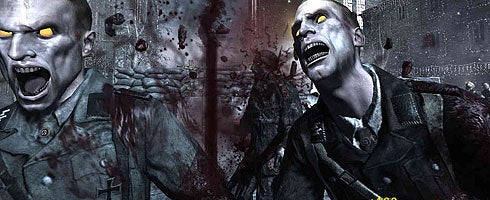 Strategy guide publisher BradyGames has seemingly confirmed there will be Nazi Zombies in Call of Duty: Black Ops.
BG, who are creating the strategy guide to the Treyarch shooter, press released the book on Friday. The PR mentions:
"Whether it's a complete walkthrough to the gritty Cold War-era Campaign mode, tips and tricks to rank up in Multiplayer, how to excel in Co-Op, or fight back the relentless Nazi Zombie horde..."
Retailer listings from Play-Asia and GameStop have also mentioned the co-op mode, which debuted in World at War two years ago (thanks, EG).
It's not the first time Nazi zombies have been spotted for Black Ops.
Four "zombie Maps Pack made famous from COD: World at War," were listed by US retailer Best Buy before the info was yanked.
Call of Duty: Black Ops launches on November 9 for PS3, 360, PC, Wii and DS.