UK charts: Black Ops sells 2 million in first week as it becomes number one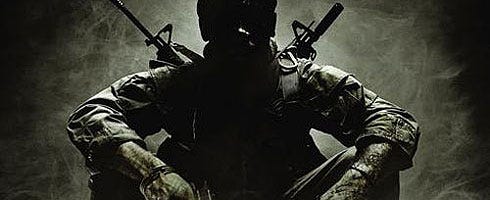 Call of Duty: Black Ops has made a, quite frankly, massively stonking revenue of £81.9 million as it sells 2 million units in the UK to go number one, Chart-Track's announced.
The unit numbers are 13 percent higher then Modern Warfare 2 last year, with revenue intake up by 21 percent.
It was revealed last week that the Treyarch shooter sold 5.6 million units in the US and UK on day one, with 1.4 million units sold in the latter.
A majority of copies of the Treyarch shooter sold was on 360 with the share at 56 percent, with 44 percent for PS3. According to The Guardian (thanks, Psychotext), PC unit share was at two percent. Wii unit share numbers were not given.
FIFA 11 is second and Just Dance 2 rounds off the top three.
Kinect Sports also entered as a new entry at four.
As far as the launch line-up from Kinect goes, outside of Kinect Sports, Dance Central entered at 13, Motion Sports in 14, Fighters Uncaged in 23, 26 for Kinectimals, Kinect Joy Ride at 30, Your Shape: Fitness Evolved at 33 and Sonic Free Riders. at 38.
Full data for the week ending November 13 is below. Last week's charts are here.
Call of Duty: Black Ops (Treyarch, Activision)
FIFA 11 (EA Sports, EA)
Just Dance 2 (Ubisoft, Ubisoft)
Kinect Sports (Rare, Microsoft Game Studios)
Football Manager 2011 (Sports Interactive, Sega)
Professor Layton and the Lost Future (Level 5, Nintendo)
Fallout: New Vegas (Obsidian Entertainment, Betheda)
New Super Mario Bros. Wii (Nintendo, Nintend0)
The Sims 3 (EA, EA)
Star Wars: The Force Unleashed II (LucasArts, LucasArts)