Ubisoft E3 2019: Watch Dogs Legion, Rainbow Six, Ghost Recon Breakpoint, more – all the news here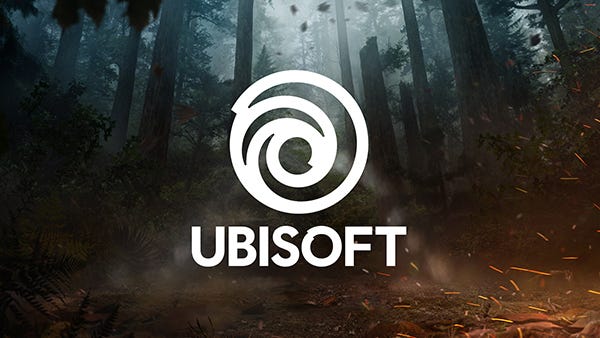 Ubisoft's E3 2019 conference went heavy on Clancy, Watch Dogs, Uplay Plus, and a really nice surprise for Assassin's Creed Odyssey players.
Ubisoft's E3 2019 presentation gave us a fresh look at current and previously announced titles, along with confirming a couple of rumors.
During the show we were given a look at The Division 2. Massive outlined its content plan for Year One, which will consist of three episodes and a new raid. Episode 1 will introduce excursions outside the walls of D.C., while Episode 2 takes players to the Pentagon this fall. The new raid is expected around this time.
Episode 3 was teased, which suggests players could be heading back to New York City.
Speaking of The Division, the film adaptation starring Jake Gyllenhaal and Jessica Chastain, has been picked up by Netflix. No release date or footage was shown.
An extended look at Ghost Recon Breakpoint was provided, and Jon Bernthal who stars in the game, came on stage to discuss his role. He even brought his four-legged companion on with him and we have to say, Bam Bam rocks the sweetest Pitty-face imaginable.
Ubisoft said during the demo of Ghost Recon Breakpoint the game will be supported for "years to come," with plenty of free updates for players.
The game releases October 4 for PC, PS4, and Xbox One and a beta is slated for September 5. If you pre-order you will get guaranteed to the beta or you can sign up here.
Rumors regarding a Rainbow Six series spin-off called Quarantine proved true when it was announced for a 2020 release. Rainbow Six Quarantine apparently began life as Pioneer, first teased in a Watch Dogs 2 mission.
Developed by a new dedicated team at Ubisoft Montreal, Rainbow Six Quarantine is set several years in the future of the Rainbow Six Universe. In it, the Rainbow Operators will face off against a mutated alien parasite infecting human hosts and their surroundings.
A spin-off of the Rainbow Six Siege limited time mode, Quarantine players can expect plenty of 3-player co-op PvE action when it's made available on PC, PS4, and Xbox One.
Watch Dogs Legion was biggest reveal of the show. Set in a post-Brexit future, the game takes place in London and allows you to become or recruit anyone in the game. You can unlock unique perks to personalize each member of your Legion according to your playstyle, hijack armed combat drones, deploy spider-bots, and even use an Augmented Reality Cloak for stealth purposes.
The game also features permadeath, and plenty of freedom and consequences for your actions. It also feature four-player co-op, which sounds like loads of fun. Here's a quick recap on everything known about the game so far.
Ubisoft also revealed Gods and Monsters, which was at one time under the working title Orpheus. Featuring an art style similar to The Legend of Zelda: Breath of the Wild, the RPG tasks players with restoring the gods to the top of Mount Olympus.
According to the description, the Isle of the Blessed has been taken over by the Greek monster Typhon and you'll need to defeat him and his mythological beasts to restore order to the world.
Uplay Plus, which the company store leaked ahead of E3 back in May, was announced during the show. The subscription service, runs $14.99 per month and provides unlimited access over 100 PC games. It launches on September 3.
While the Assassin's Creed franchise is taking 2019 off, we did get a look at new content for the current offering: a Story Creator mode for Assassin's Creed Odyssey. Released day of the show, Story Mode Creator allows you to create entirely new quests and share them with other players.
The web-based tool lets you design narrative-driven quests from six different quest objectives such as assassination, rescue, or visiting a specific place. You can also create branching dialogue and paths using the game's characters in new roles.
A new For Honor event, Shadows of the Hitokiri, was shown on stage, and it's live now through June 27. It introduces new modes, challenges, skins and emotes to the game. More information at the link.
Just Dance 2020 made an appearance, and will arrive on Xbox One, PS4, Switch, Stadia, and Wii.
Roller Champions is Ubisoft's second major foray into the action sports market after Steep. The game was made official at the publisher's event. It is essentially a roller derby game taking place inside closed circuits. It's a free to play, PvP game, where two teams of three players face off in global arenas.
Mobile title Tom Clancy's Elite Squad, a free-to-play military RPG, was announced. In it you will assemble a strike team using characters from Splinter Cell, Ghost Recon, Rainbow Six Siege, and The Division. You will then give them commands as you go up against other squads in "real-time tactical firefights." A release date was not provided for the Android and iOS title.
An Adventure Time cross-over event with Brawlhalla went live after the show. The limited-time event ends next week on June 25.
A free map gift was announced for Steep. It takes players to Japan and will be available for no charge until June 17 on PS4, Xbox One, and PC. Hurry and grab it before you have to spend Steep credits on it.
Ubisoft also invited It's Always Sunny in Philadelphia's Rob McElhenney onto the stage to announce his new show for Apple TV Plus. Created in partnership with Ubisoft, the show is called Mythic Quest, and it's about game designers working on an MMO.
The company apparently doesn't have a new Splinter Cell game in the works, according to reports, but it's not out of the realm of possibility. So while it wasn't shown or announced at E3 this year - keep hope alive.
Beyond Good and Evil 2 along with Skull & Bones skipped the show this year. Both teams are too busy at the moment with development.