Watch a grandma taze a security guard in 11-minute Watch Dogs: Legion gameplay video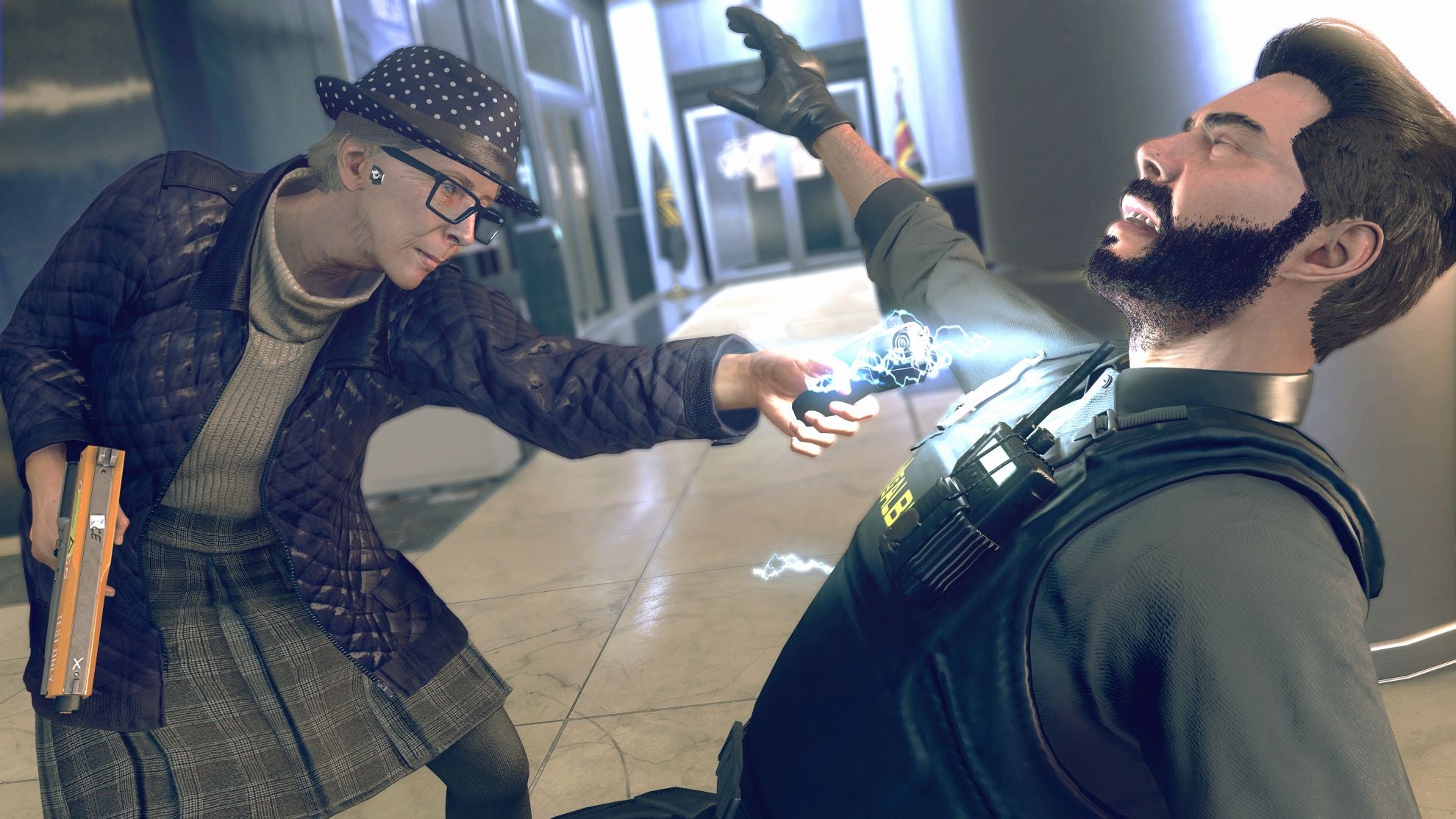 Ubisoft released an 11-minute gameplay video for Watch Dogs: Legion during its E3 press conference today, showcasing the game's unique hook: players assume the role of any NPC in near-future London to build a resistance.
Check out the gameplay video here:
The trailer shows the player assuming the roles of different NPCs, each with unique perks and statistics. The highlight, of course, is watching an old lady/retired assassin infiltrate a compound, hack a face-eating robot, and kick a security guard in the shin.
You'll be able to visit a number of famous landmarks, including Trafalgar Square, Big Ben, Tower Bridge, Camden, Piccadilly Circus, and the London Eye. On par with most Ubisoft titles, there's an online component, too: join up to three friends online and freely explore the world together or participate in unique-to-co-op missions and challenging endgame content. Ubisoft says the game will be privy to free, regular updates adding new online modes, rewards, and themed events. (Grand Theft Auto, much?)
Watch Dogs: Legion is out March 6. Watch the first trailer here.