Titanfall 2 sales were below expectations, but EA doesn't see it as underperformance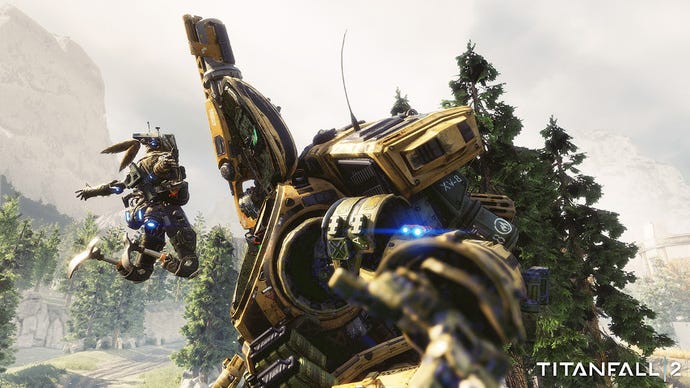 EA reckons Titanfall 2 will continue to sell in the months to come, even if its initial launch was less than stellar.
more
It's no secret Titanfall 2 wasn't the commercial hit EA expected it to be. Although critically acclaimed, the game didn't have the desired effect on the Call of Duty audience, and its release date certainly didn't help.
That said, EA believes there's more to the Titanfall 2 story than launch sales. Speaking in a call to investors following the Q3 results last night, CEO Andrew Wilson reiterated the publisher's commitment to the franchise and its players, despite the game's sales coming in below expectations.
"We're not seeing it as underperformance at this juncture. What we have demonstrated as an organisation is that with great games, we can sell them for many months and often many years," Wilson told investors on the call.
The CEO gave the example of Battlefield 4, a game that continued to sell years past its release date, and had a healthy player base right up until the launch of Battlefield 1.
"So, the way we think about Titanfall is that we have what is one of the best games of this year, and certainly one of the best games in this generation of consoles.
"And we've got a development team who have unbelievable pedigree and a commitment to continue to support the community, and we expect to continue to grow that community through the coming fiscal year," concluded Wilson.
Titanfall 2's post-launch support has already brought us a free map, and more is on the way. Given how all DLC for the game is free, bringing in new players should prove easier than in the case of Battlefield 4.