Stray is helping save real-life homeless cats
The game is helping raise money for homeless cats at rescues and shelters.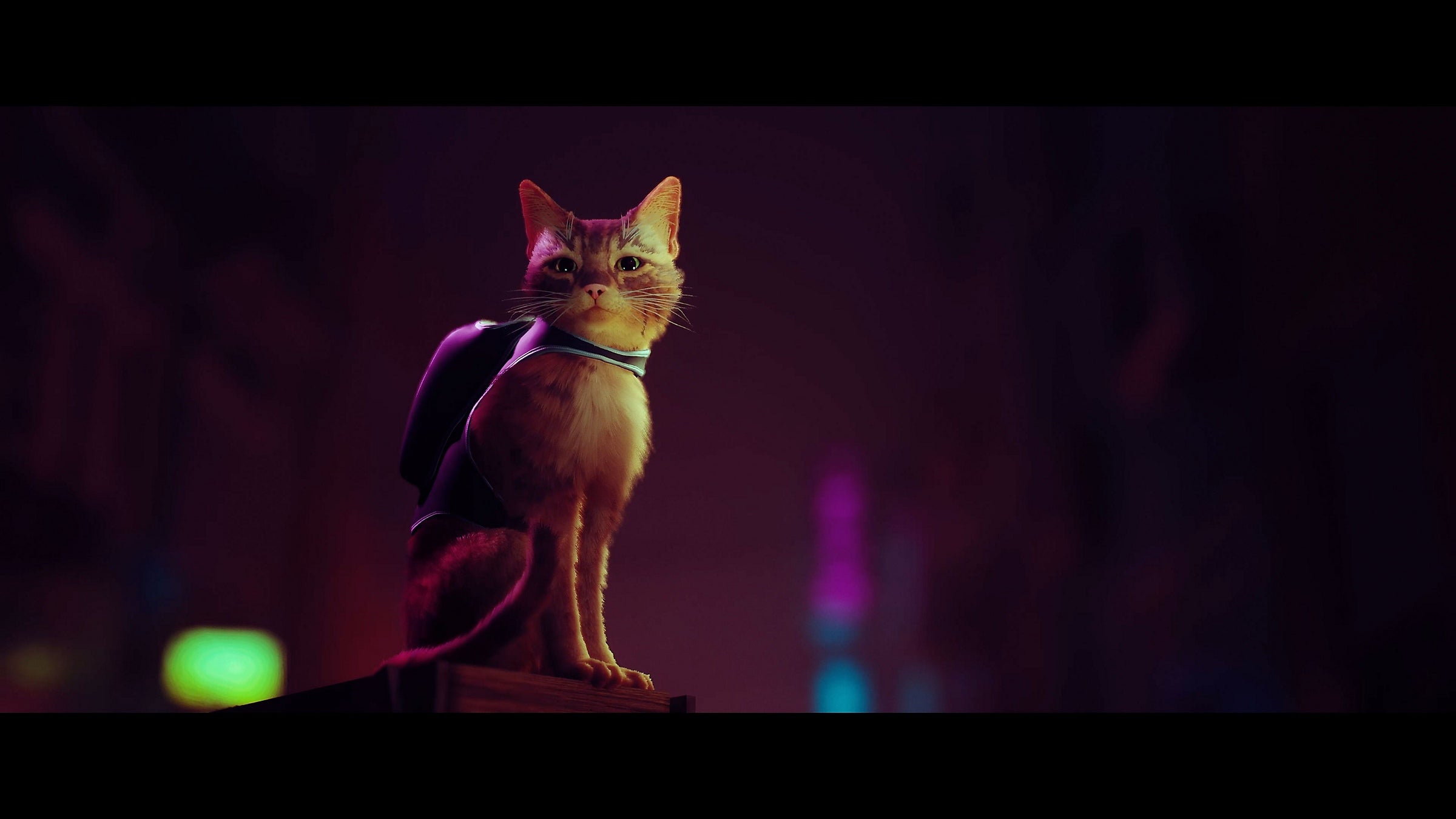 Stray is not only critically acclaimed, but it is very popular with players and cat lovers.
Thanks to a selection of fans, quite a bit of money has been raised to help various shelters and rescues accommodate and treat the homeless cats in their care.
Speaking with PBS News Hour, Brendan Gepson of the Nebraska Humane Society said the shelter sold several game codes through its Twitter account. Selling for $5 each, the initial fundraiser raised about $8,000.
Rafael Almeida, a volunteer at the Brazilian shelter Gatos De Francisca, held a raffle that raised enough money to spay 25 cats. One streamer was able to raise just over $1,500 within 30 minutes for felines, and Debbie Distanisloa of the Stray Cat Relief Fund and her team raised $6,500 through a 5K walkathon sponsored by Stray's publisher Annapurna Interactive.
Wonderful news, that. There are so many homeless pets in the world deserving of your love. And sadly, many of them don't make it out of public shelters. I won't give you the exact statistics because it will break your heart as it did mine, but, the euthanasia of cats is almost double that of dogs at shelters in the US. Six states have a 50% higher euthanasia rate than others, with Texas at the top of the list.
In the US, according to the ASPCA, only 31% of cats are obtained from an animal shelter or humane society, and around 27% of cats are acquired as strays. And did you know that black kitties are adopted out the least? Same with dogs.
Sadly, because of this, black cats have one of the highest euthanasia and lowest adoption rates in the country. The Kentucky Humane Society states that because of their common color, they are often "overlooked in favor" of those with more "varied color patterns." Psychology Today notes, however, that in some instances it can be attributed to an antiquated belief system, while other reasons range from nonsensical superstitions, the inability to read the emotions of black cats, and the fact that some think they are less "friendly and more aggressive" than those of another color.
All hogwash. Black cats rock just as much as any other color. People drive me nuts.
So, please, adopt a pet or two from a local shelter or rescue, and consider getting a black one. Also, should you happen upon a true stray or feral (not some person's cat out roaming around), help the poor baby out. Contact your local Trap Neuter and Return (TNR) program. This group of volunteers will humanely trap, spay or neuter, vaccinate, and ear-tip the cat (the universal symbol they have been neutered and vaccinated) before returning them to their outdoor home. If the cat is deemed adoptable, the program usually does its best to find the darling a foster, no-kill shelter, rescue, or forever home to rest their purring little head.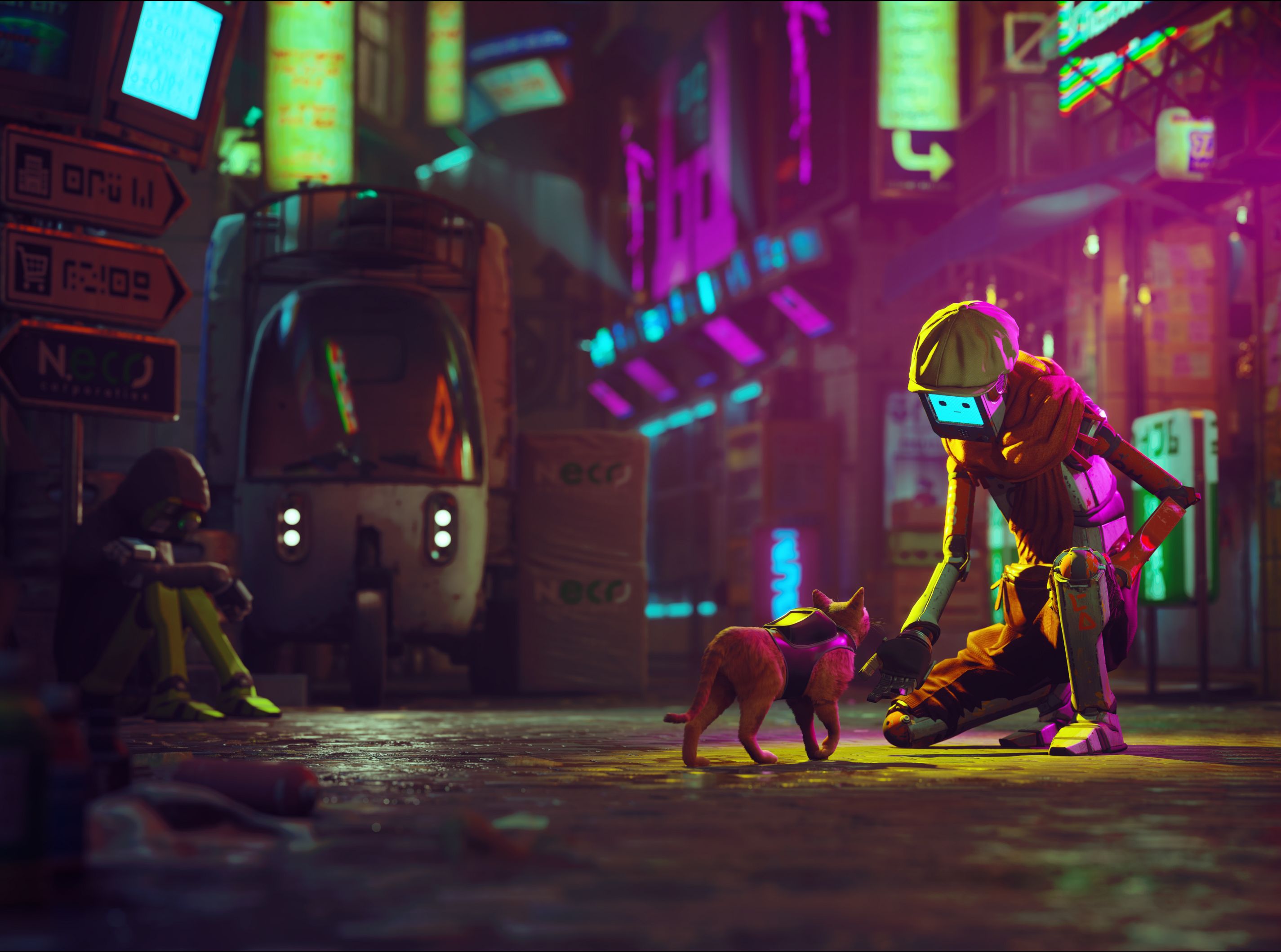 Developed by BlueTwelve Studio, Stray follows the story of a cat who falls into a city populated by bacteria, machines, and robots. Striving to return home with the help of a drone companion, the duo must try their best to avoid the Zurks and Sentinels attempting to kill them.
Stray was nominated for six awards at The Game Awards 2022, including Game of the Year and Best Game Direction. Instead, it won Best Independent Game and Best Debut Indie Game. It is currently up for Game of the Year, Adventure Game of the Year, and Outstanding Achievement in Art Direction at the 26th Annual DICE Awards.