Rise of the Tomb Raider: Blood Ties finally available on Oculus Rift and HTC Vive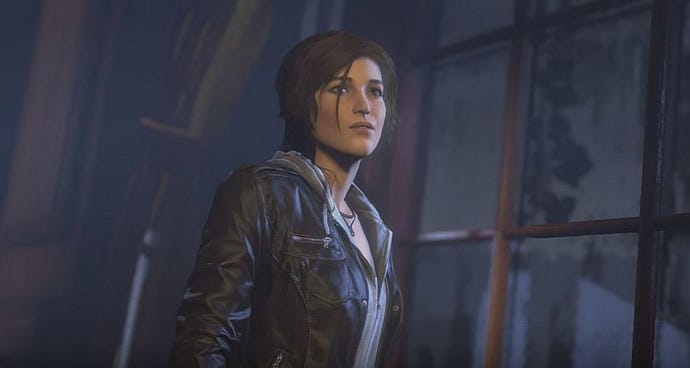 The Rise of the Tomb Raider VR chapter, Blood Ties, now has support for SteamVR.

Until now, VR support for Blood Ties has been a PSVR-exclusive released by Square as part of its 20th anniversary celebrations for the Tomb Raider series last year.
"HTC Vive and Oculus Rift owners can now experience the Blood Ties single-player story chapter through the eyes of Lara Croft on SteamVR," Square Enix said on Tumblr.
"If you ever wondered what it would be like to walk through the halls of Croft Manor, VR is the ultimate way to do so."
The VR chapter takes place in a now dilapidated Croft Manor, as Lara tries to prove her right to the family home by finding her father's will - reminiscing about her childhood and experiences along the way.
We really liked Blood Ties when it first released with the PS4 version of Rise of the Tomb Raider, when we called it a, "well-written narrative experience that's surprisingly but also refreshingly light on the actual gameplay".
Atmospheric as it is pensive and thoughtful, Blood Ties works nicely in VR.
If you already have the 20 Year Celebration version of Rise of the Tomb Raider, then you already have access to the SteamVR chapter. If you bought the standard version, you'll have to buy the "Rise of the Tomb Raider 20 Year Celebration Pack".
Both the Celebration Pack and Rise of the Tomb Raider are 50% off on Steam until December 8, so it's a good time to jump in if you're interested.