The EU PS Store has some rather nice discounts on Bloodborne, Star Wars Battlefront, Horizon: Zero Dawn, Hitman, more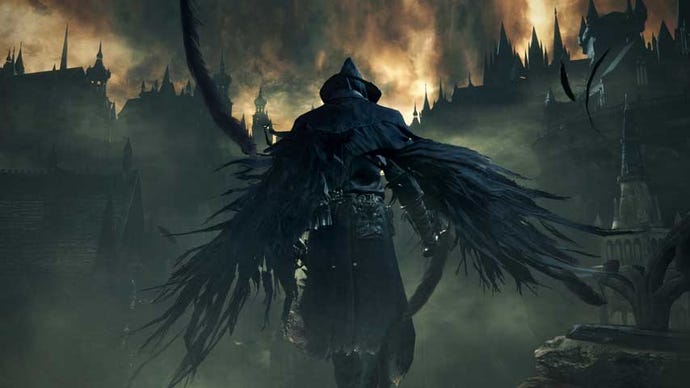 The Summer Sale is still going strong over on the EU PlayStation Store, and some of the prices on popular titles are rather great.
We'll spare you the chit-chat regarding the various wonders available on the PS Store and just right to the list.
Here's just some of the deals you can expect to come across:
Batman: Arkam Knight - Premium Edition is 80% off at £15.99 instead of £79.99 (that's a great deal)
Bloodborne is currently 46% off and will run you £15.99 instead of £29.99.
Doom will run you £11.99 instead of £19.99 (40% off)
Dragon Age: Inquisition - Deluxe Edition is a whopping £7.99. That's 87% off the regular price of £64.99
Infamous Second Son - Legendary Edition is 73% off at £11.99 instead of £49.99
Mirror's Edge Catalyst is 64% off and will cost £8.99 instead of £24.99 and if you are a PS Plus member you can take an extra 10% off.
Mortal Kombat XL is 68% off at £15.99 instead of £49.99 and PS Plus folks can take an extra 5% off
Project Cars costs £9.99 right now with 60% off of £24.99
Ratchet and Clank will run you £11.99 instead of £29.99 because it's 60% off
Rise of the Tomb Raider: 20 Year Celebration has been marked down 55% to £19.99, instead of £44.99
Star War: Battlefront Ultimate Edition, which includes the Season Pass runs £7.99, saving you 73% off the regular price of £29.99 (another great deal)
The Evil Within can be yours for £8.99 with 43% off £18.99
The Last Guardian is £15.99 instead of £29.99 as it's 46% off
Those are just some of the deeper discounts, as there are quite a few others on sale. The standard edition of Horizon: Zero Dawn for instance is 30% off, The Last of Us Remastered is 54% off, Hitman: The Complete First Season is 60% off, and we could go on and on.
Real quick: over on the US end, the Ubisoft publisher's sale is live and you can save up to 75% off select titles.
Those who live on the other side of the pond (from me that is), should hit up the EU PS Store and have a look at all of those summer savings.