The 10 Games You Need to Get the Most Out of Your Xbox One X
So you have an Xbox One X. What now?
This article first appeared on USgamer, a partner publication of VG247. Some content, such as this article, has been migrated to VG247 for posterity after USgamer's closure - but it has not been edited or further vetted by the VG247 team.
So you're picking up an Xbox One X. You have your pre-order in at Amazon or the retailer of your choice. You have your old Xbox One prepared for a data transfer and Viking funeral. If you don't have an Xbox One, you've saved space on your entertainment stand for Microsoft's monster of a console.
What do you play on it though?
If you haven't been a part of the Xbox One ecosystem, you might not know which games will best utilize your new Xbox One X. You have no clue which titles you need to download to show off all that horsepower and justify the $499.99 you spent to your friends and loved ones. That's what this list is for. Here are ten games that'll get the most out the Xbox One X and its enhancements.
Forza Motorsport 7
4K Ultra HD, HDR - Launch Enabled
Yes, the loot box-based progression may have put a damper on Forza Motorsport 7's overall reception, but it's still one of the best-looking racing games out there. Forza Motorsport 5 stood a presentation piece for the Xbox One, and Forza Motorsport 7 was built partially to showcase the power of the Xbox One X. It stands as one of the original preview titles for the upcoming system.
Imagine high-class racing vehicles in exotic race tracks from around the world. With Forza Motorsport 7, you can race around Dubai, Nurburgring, and Suzuka in gorgeous 4K. Whip around corners in the pouring rain at 60 FPS, or take in the sunlight with full high dynamic range (HDR) support. Turn 10 Studios is showing off the best of the Xbox One X, while giving you a great racing game to boot.
Gears of War 4
4K Ultra HD, HDR - Launch Enabled
The Gears of War franchise briefly went through a tough time with Gears of War: Judgment. Microsoft established The Coalition to bring Gears of War back to the top, and the studio did that with Gears of War 4. Players step into the massive boots of JD Fenix, son of original Gear protagonist Marcus Fenix. JD and his friends must dive into the secret of their plant as the fight a harsh new enemy.
Gears of War 4 was already a looker on Xbox One, but now it's getting the full treatment on Xbox One X. On the game's story campaign and Horde modes, you get a 4K presentation at 30 FPS. Versus multiplayer bumps the frame rate up to 60 FPS, while still holding onto that beautiful 4K. Alternatively, if you prefer frame rate to all the visual bells and whistles, there's a 60 FPS performance option for the campaign and Horde modes. And you'll see JD's world in bright, full color and clear surround sound, as the game has full HDR and Dolby ATMOS support.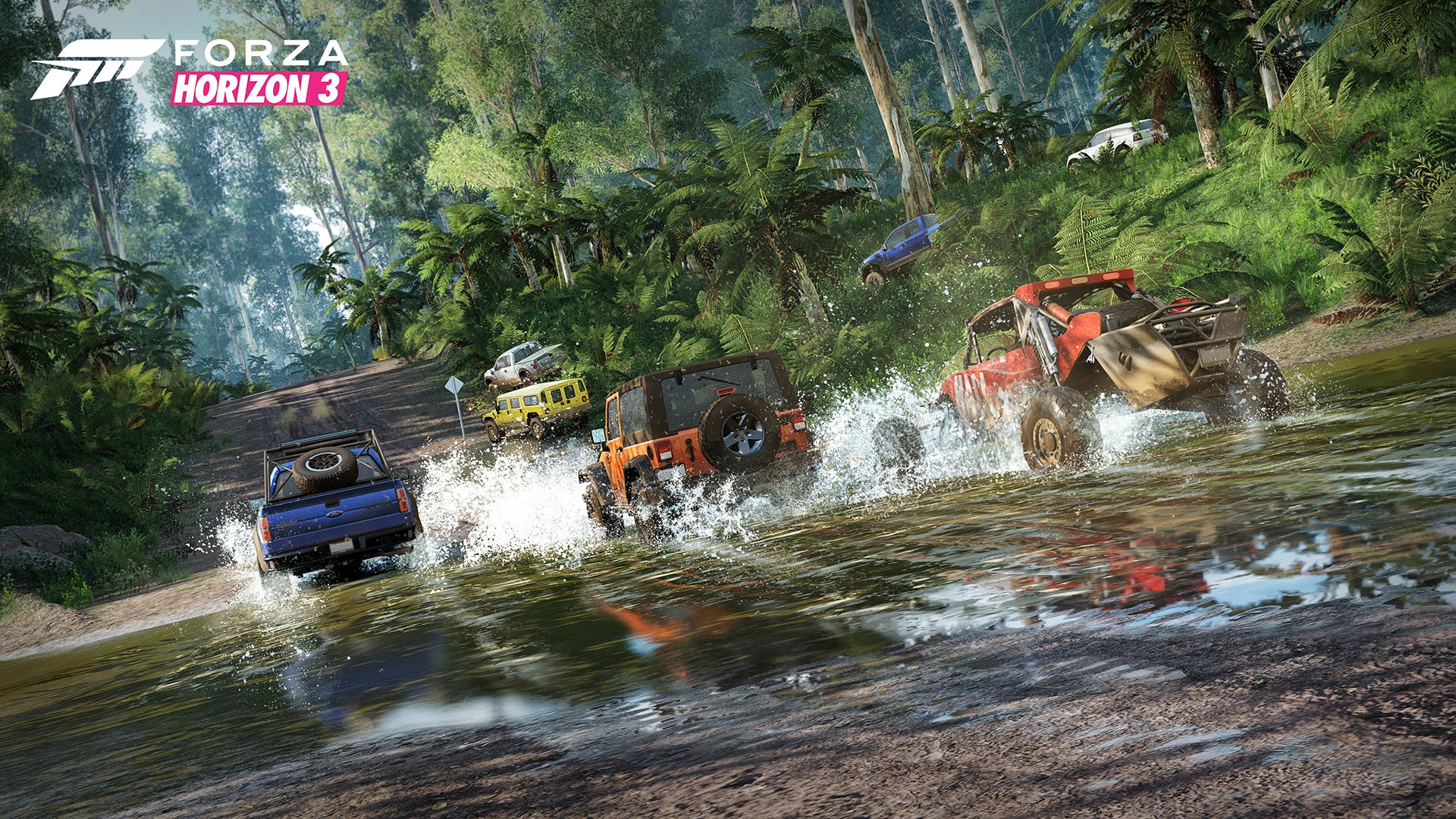 Forza Horizon 3
4K Ultra HD, HDR - Coming Soon
Forza Horizon 3 is a stunner on Xbox One and Xbox One S. While the Forza Motorsport side of the franchise takes itself most seriously, Horizon is all about having fun. Get in some of the world's most amazing rides and race around Australia as part of a grand festival.
Forza Horizon 3 ran at 1080p and 30 FPS on Xbox One, with HDR support on Xbox One S. Xbox One X enhancements are supposed to kick that resolution up to 4K, while still retaining the solid frame rate and HDR. Unfortunately, we don't know when Forza Horizon 3 will be getting its free Xbox One X patch.
Assassin's Creed Origins
4K Ultra HD, HDR - Launch Enabled
Assassin's Creed Origins launched at the end of last month offering support for PlayStation 4 Pro and when the Xbox One X comes out, it'll be ready. Ubisoft's latest is a beautiful recreation of ancient Egypt and outside of the PC version with a great video card, it'll look the best on Xbox One X out of all the platforms.
You can wander the dunes, oases, and cities as Bayek or Senu in grand 4K, with an improved draw distance to match your viewpoint from the top of the Great Pyramid. Whether you're piloting a felucca down a narrow waterway as reeds sway in the breeze, or navigating the darkness of a tomb with only the light of your torch to lead the way, you'll see improved contrast and colors with HDR. AC Origins also features Dolby Atmos support on all Xbox One consoles.
Middle-Earth: Shadow of War
4K Ultra HD, HDR - Launch Enabled
Middle-Earth: Shadow of War is another third-party title that Microsoft is betting you'll want to play on Xbox One X over any other console platform. Like Gears of War 4, Shadow of War gives player a choice on how they want to use the power of the Xbox One X.
The game features two graphics modes: Favor Resolution or Favor Quality. Favor Resolution makes the game focus on reaching the native 4K resolution at all times, with improved ultra-detailed textures. Favor Quality de-prioritizes resolution alone, offering better draw distance, better shadows and lighting, higher polygon counts for character models, better texture filtering, and more vegetation in Mordor itself. It runs at 30 FPS either way.
It's worth noting that cinematics will run at 1080p, unless you download the additional 4K cinematics pack, which is free.
Rise of the Tomb Raider
4K Ultra HD, HDR - Launch Enabled
Lara Croft's latest adventure has been out for Xbox One since November 2015. It received a PlayStation 4 release with Pro support last year and now Crystal Dynamics has turned its gaze towards Xbox One X. You get HDR and Dolby Atmos surround sound support, just like Gears of War 4.
Rise of the Tomb Raider features three presentation modes on the Xbox One X: Full 4K, Enriched Visuals, or High Frame Rate. You can switch between all three modes on the fly and they offer different experience.
Full 4K replaces the PS4 Pro's checkerboard 4K presentation with a native 4K rendering, better art assets, and improved texture filtering. Enriched Visuals offers a different attempt at 4K rendering, prizing visual effects like enhanced textures, improved anti-aliasing, more detailed environments, and better lighting. Finally, High Frame Rates sacrifices the bells and whistles in pursuit of 60 FPS; it's not locked, but the system does its best.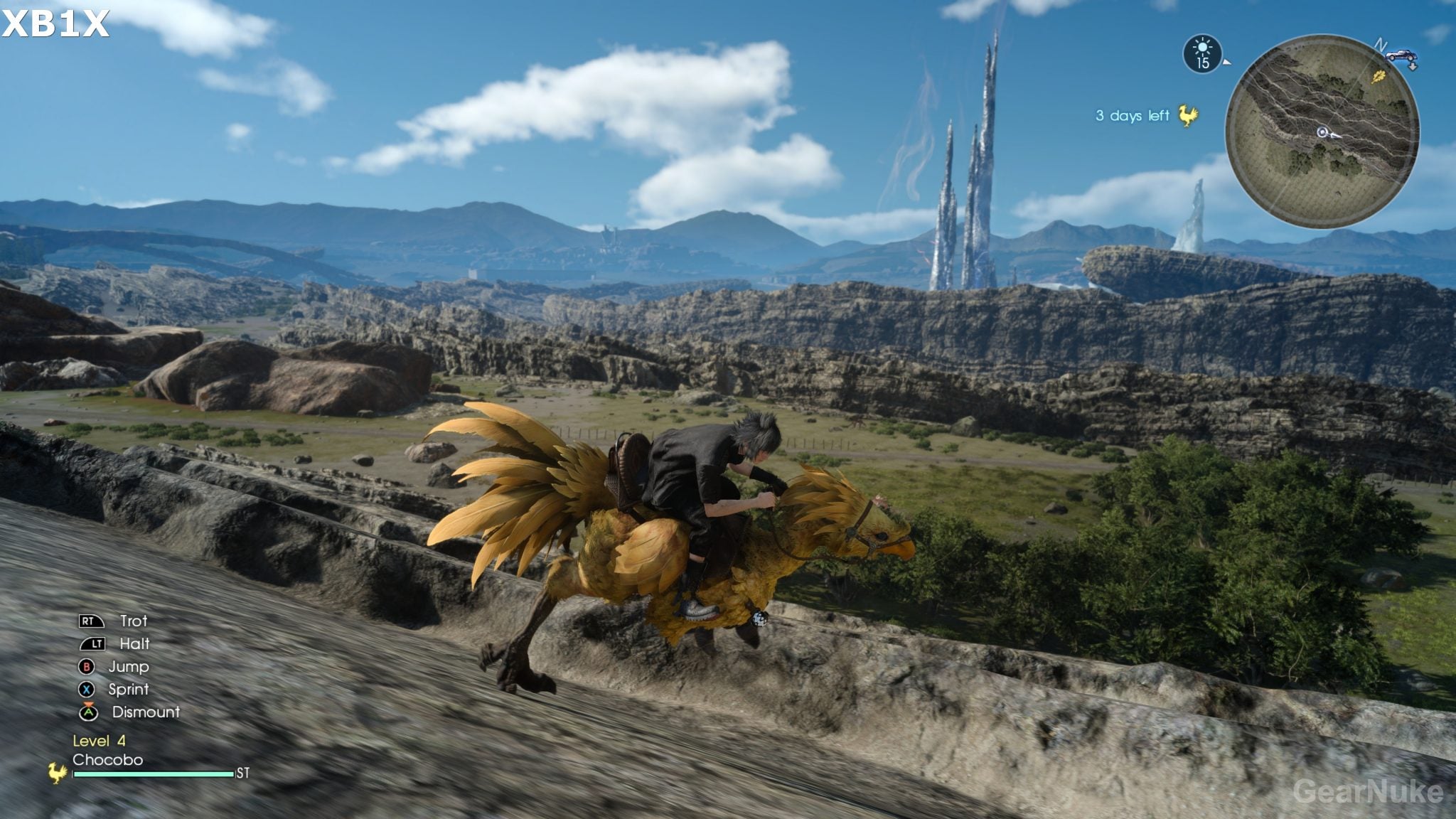 Final Fantasy XV
3K, HDR - Coming Soon
Another Square Enix title stands as a showcase for the Xbox One X. The Final Fantasy team at Square Enix are doing their damndest to draw out the power of the Xbox One X after a disappointing showing on the base Xbox One.
Final Fantasy XV will feature two presentation modes on the platform. High kicks the visual resolution as far as the game can go, with some caveats. Final Fantasy isn't quite native 4K like some games on this list. Instead, it'll render at native 3K (3072 x 1728 pixels, 1800p) and upscale to 4K via checkerboard rendering. High runs at 30 FPS with improved ambient occlusion, anti-aliasing, and anistropic filtering. Lite mode does its best to hit 60 FPS on the platform, dropping down to 1080p for the presentation.
There's no word on when Final Fantasy XV will be patched for Xbox One X support though, or if the "Stable" presentation mode will be added.
FIFA 18
4K Ultra HD, HDR - Launch Enabled
You'll probably need at least one sports game to enjoy in 4K and FIFA 18 should probably be your first choice. FIFA 18 had a standard presentation across Xbox One and PlayStation 4, with the PS4 Pro version offering native 4K resolution and anti-aliasing. On Xbox One X, you get the same, with HDR support and better draw distance on the grass. FIFA 18 runs great on everything, but outside of PC, the best experience is on Xbox One X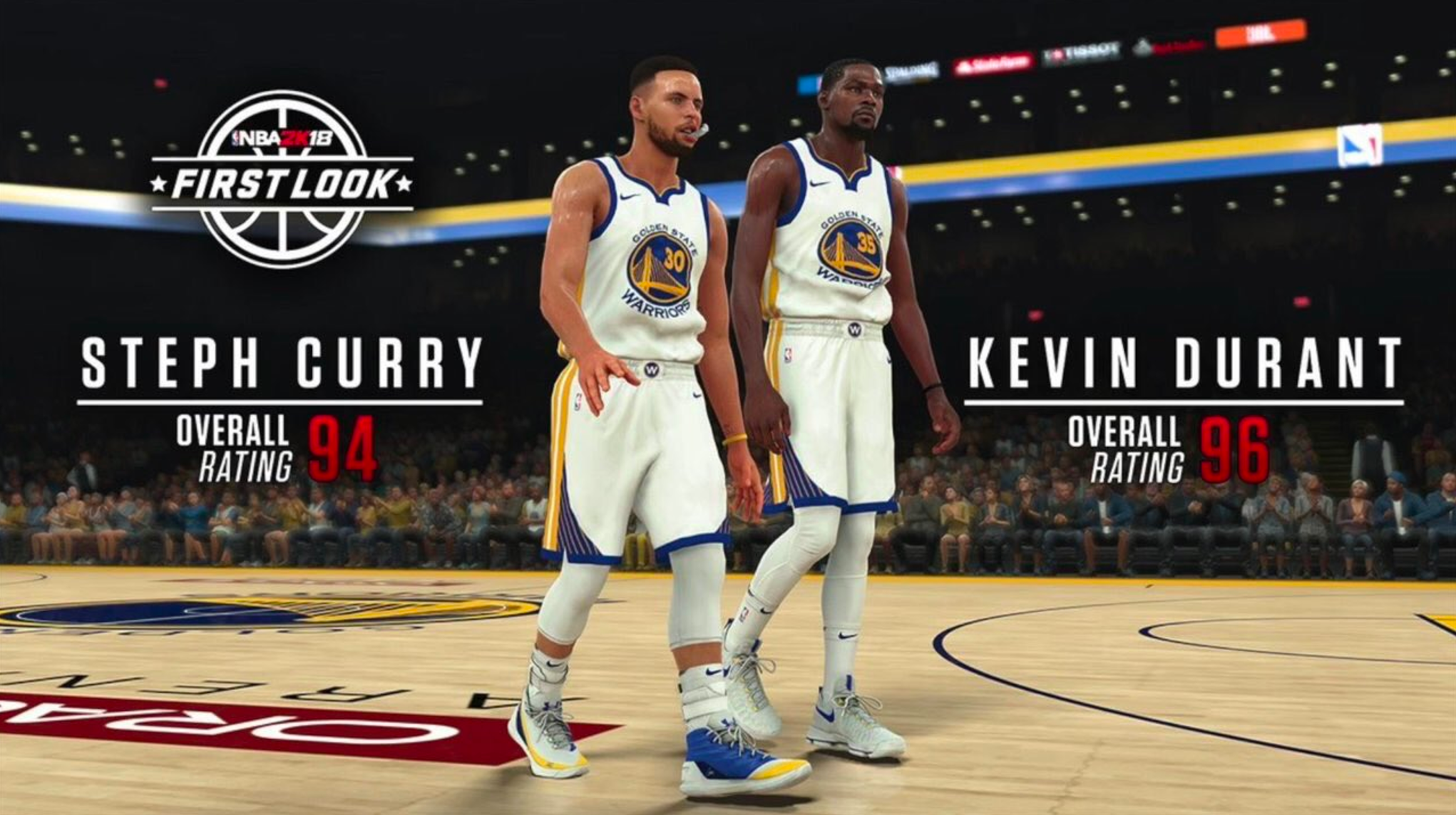 NBA 2K18
4K Ultra HD, HDR - Launch Enabled
Different publisher, same high-quality sports simulation. 2K Sports and Visual Concepts return with NBA 2K18 as the king of the basketball sim crown. As a sports game, it runs at 60 FPS on most platforms already, so the improvements on the Xbox One X are in the resolution department. The most recent patch for the game, Patch 1.05, offers native 4K resolution and full HDR for NBA 2K18 just in time for the Xbox One X launch. On the Pro, NBA 2K18 received better shadows, improved anti-aliasing, and enhanced motion blur, so you should expect to see the same on Xbox One X.
Hitman
4K Ultra HD, HDR - Launch Enabled
Hitman is formerly a Square Enix title, so it shares that publisher's offerings in terms of these high horsepower consoles. IO Interactive's stealth title gives players the choice between a native 4K presentation or a High Frame Rate mode offering 60 FPS. Across either mode, there is enhanced texture resolution and filtering.
Hitman features HDR support, but the Xbox One X enhancement patch also sees IO return to the base game and rework the lighting. There's new color grading, the skyboxes have been redesigned, and HDR rules have been adjusted to create a more realistic look. You might not expect the game to be on this list, but it's well worth it and there's the new Game of the Year Edition if you've never played it before.