PUBG Mobile codes for free skins and fragments [August 2021]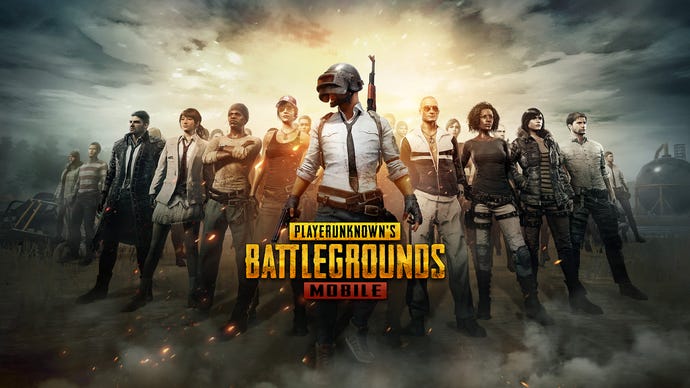 If you're looking for free PUBG Mobile skins, then PUBG Mobile codes are the thing for you.
The developer releases new codes every so often, and each gives you either an item from a set or a full set of new skins for your character, weapon, or both. We'll update our codes list as more drop, so it's worth checking back regularly.
What are PUBG Mobile codes?
PUBG Mobile codes are ways to get skins and, sometimes, Silver Fragments. Most of these items are available in the in-game store. Considering most skins require in-game purchases or no small amount of Fragments, however, these codes are a convenient way to redesign your character without having to grind or pay for it.
New codes are released on a fairly regular basis and don't expire quickly. There are some that remain valid only until a set number of people claim them. Since those are time sensitive and are always redeemed quickly, we won't be including them on our list.
How to redeem PUBG Mobile codes
Redeeming PUBG Mobile codes is a bit clunky. You'll need to visit the PUBG Mobile Redeem webpage, enter your character ID and the code you want to redeem, then clear a spam-bot filter. Click "Redeem," and you'll get your rewards in your in-game mail.
There's no limit on how many codes you can redeem in one day, so feel free to blast through them all at once if you want.
All working PUBG Mobile codes
| All working PUBG Mobile redeem codes | All working PUBG Mobile redeem codes |
| --- | --- |
| Code | Reward |
| TQIZBz76F | Motorcycle Skin |
| LEVKIN1QPCZ | Pacer Set - Gold |
| SIWEST4YLXR | Assassin Suit Bottom |
| BOBR3IBMT | Desert Ranger Set |
| VEZIRBEYEID | GVK Parachute |
| BMTJZDZPPK | Jester Hero Headgear |
| RNUZBZ9QQ | Legendary Vehicle Skin |
| MAY25PUBGMOBILE | 1 Aircraft Pilot License, "What?" Graffiti |
| TITANSLASTSTAND | 1 Aircraft Pilot License, "Follow Me" Graffiti |
| DKJU9GTDSM | 100 Silver Fragments |
| PUBGM GROZA | The Skulls – Groza |
| JJCZCDZJ9U | Golden Pan |
| BUNNY GACHA | Bowknot Parachute and 1 Lucky Coin |
| TIFZBHZK4A | Legendary Outfit |
| LOSTFREQPUBGM | Lost Frequencies song |
| GPHZDBTFZ | Scar-L Gun Skin |
| EKJONARKJO | M416 Gun Skin |
| UCBYSD600 | 600 UC Redeem Code |
| MIDASBUY | Free Namecard and Room Card |
| BMTFZBZQNC | Drifter Set |
| BMTCZBZMFS | Pretty in Pink set and Pink Cat headphones |
| BAPPZBZXF5 | UMP 45 gun skin |
| GPHZDBTFZ | Scar-L Gun skin |
If you're looking for free goods in other games, check out our Rocket League code list and Dead by Daylight code selection.
We've also got plenty of AFK Arena codes if you're in a fighting mood and an updated Castle Clash list with codes for the main game and the Magic Lab event.