PS5 Will Support Netflix, Disney+, Twitch, and More on Day One [Update]
Sony's initial slate of supported entertainment apps has one big addition, Apple TV.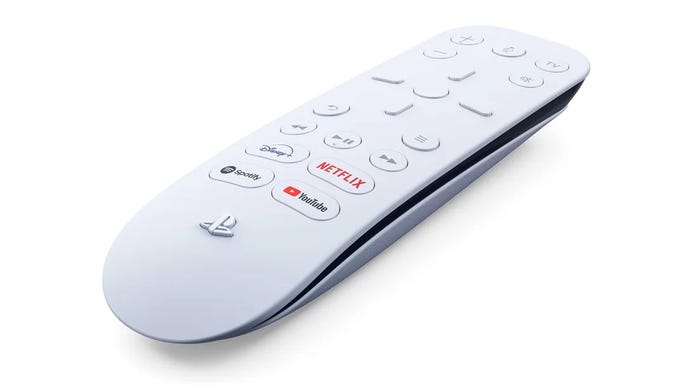 This article first appeared on USgamer, a partner publication of VG247. Some content, such as this article, has been migrated to VG247 for posterity after USgamer's closure - but it has not been edited or further vetted by the VG247 team.
Update, 10:30 a.m. PT: Anime fans, take note—a spokesperson for streaming service Crunchyroll reached out to USgamer to add that the Crunchyroll app will also be available on the PS5 at launch. It's possible that other media apps will be available on day one as well, but Crunchyroll rounds out the list of seven that have been confirmed.
You can find the original story below.
---
I'm looking forward to the launch of the PlayStation 5 because of the games, yes, but it also means my PC will be able to take a break from being my TV's go-to media center. The version with a disc drive will also be able to play 4K Blu-rays, but the bigger draw is probably streaming, and PS5 users will have access to some of the biggest services on day one.
Over at the PlayStation Blog, Sony's Phil Rosenberg runs down a list of the six streaming services that will have apps (and in some cases, deeper integrations) ready for PS5 at launch. Those services are Netflix, Twitch, YouTube, Spotify, Disney+, and Apple TV, which will be new to Sony's consoles (a PS4 app is also on the way).
For those big three film and TV streamers—Netflix, Disney+, and Apple TV—Sony isn't providing exact details on things like resolution support just yet. As it stands, only a select number of titles are available for streaming from them in 4K to begin with.
Spotify will bring over the same background play functionality it has on PS4, meaning you'll be able to keep music going while playing a game. Sony promises that the PS5's new Control Center will make music control "easier than ever before," and it would be nice to see Spotify and other services be tightly integrated with the PS5's new interface. I could definitely see myself popping on other music while playing Spider-Man: Miles Morales, but I'd prefer having the option of seeing what Spotify's playing without needing to back out from the game to an entirely different menu.
As for Twitch and YouTube, both user content-oriented services will have integration from launch that lets PS5 players broadcast directly from their consoles. The new DualSense controller features a "create" button similar to the DualShock 4's share button, which will presumably let players quickly set up a stream on Twitch or YouTube along with letting them save gameplay clips.
On the PS5's new Media Remote peripheral, Netflix, Spotify, YouTube, and Disney+ (the newest of the bunch by far) are all getting dedicated launch buttons. The omission of Amazon Prime Video and Hulu from both the PS5 launch and from the remote may be a little surprising, but that's the streaming biz for you. Amazon, Hulu, Peacock, and MyCanal are on Sony's short list of other services that have PS5 apps in the works.
Again, I'm the type who's also been eyeing a few 4K Blu-ray purchases, so this beginning list isn't too exciting to me. It'd be great to get, say, The Criterion Channel and PLEX on there ASAP, but it is good to know that I'll be able to keep watching The Great British Bake-Off just a day after the PS5 launches on Nov. 12.