Monster Hunter Rise Sunbreak Ultimas Crystal: Where to find and what it's for
Another day in the mines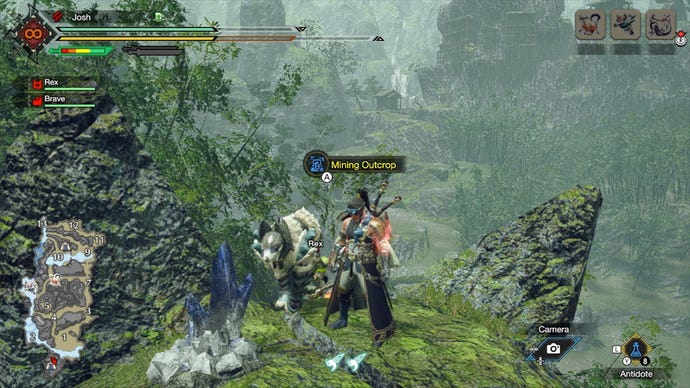 Once you hit Master Rank, you'll need a fair few Ultimas Crystals in Monster Hunter Rise Sunbreak to forge better armor and weapons. While the ore is rare, it's not so elusive that you'll spend hours trying to find it in just a handful of locations, like with some materials in the base game. Ultimas Crystal can come from several locations, though not until you reach the right rank.
What is Ultimas Crystal in Monster Hunter Rise?
Ultimas Crystal is a material you can only find at Master Rank levels, so if you go scouring the Lava Caverns looking for it before then, you won't find any. And you don't really need it before Master Rank anyways, so it all works out nicely.
Ultimas Crystal is a rarer ore and shows up with a pink-ish purple icon. That means you have a higher chance of finding them from white mining outcrops, but we've found a fair few from the blue outcrops in Rise's original areas too.
Where to find Ultimas Crystal
So far, we've found Ultimas Crystal in three locations. Make sure to eat the Gatherer Dango to increase your chances of getting what you want, and for a less pressured experience, visit your chosen locations on an Expedition instead of a regular quest.
Aside from finding Ultimas Crystal in mining outcrops, you also earn it in a handful of quests, including Good Guts for Gunlances. Some monsters have a chance of dropping it as well, such as the Daimyo crab, though the rate seems fairly low.
Shrine Ruins Ultimas Crystal locations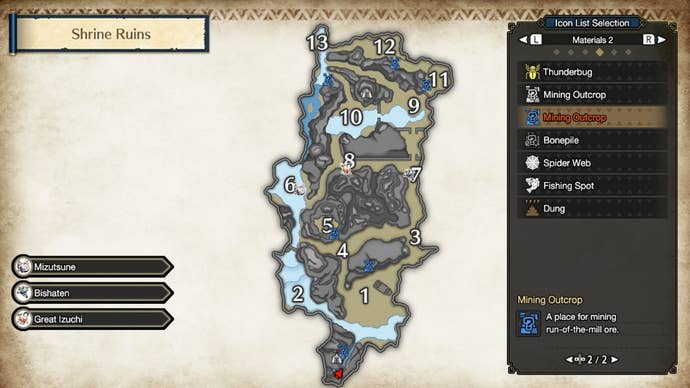 Hit the mining outcrops near your base camp, then travel to the sub-camp at the northern edge of the ruins to grab the other ones.
Lava Caverns Ultimas Crystal locations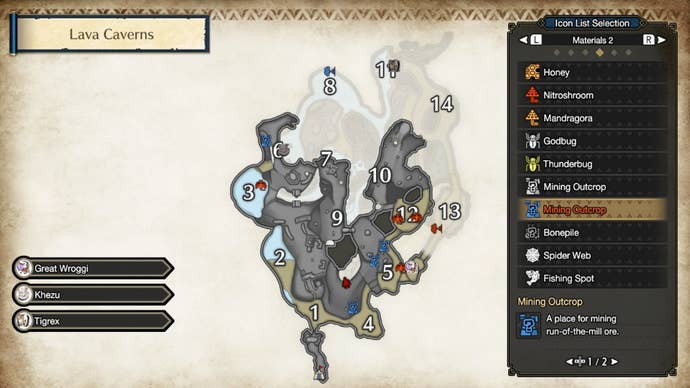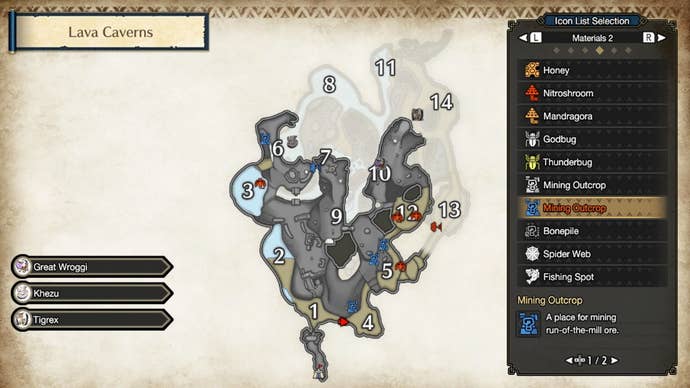 Most of the cavern outcrops are underground, though you can find a couple near region 5, on the rocky outcrops above you.
Jungle Ultimas Crystal locations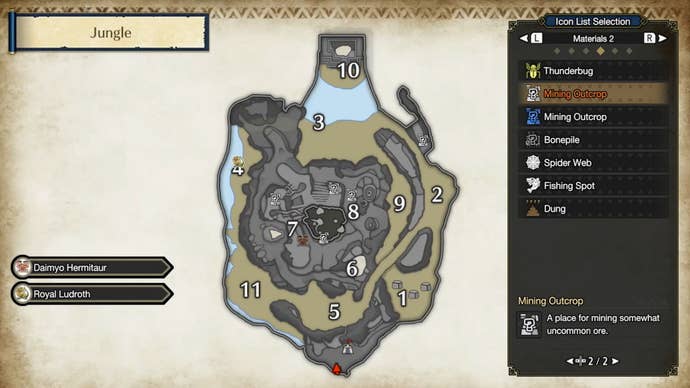 We've only managed to find the crystals at the white outcrops so far, though that could just be a matter of luck.
What is Ultimas Crystal for in Monster Hunter Rise
While we haven't yet unlocked all the new weapons and armor sets in Sunbreak, it seems like Ultimas Crystal gets a fair bit of use in quite a few weapon recipes. The Master Rank Kamura set is a good choice when you're just getting started in Sunbreak. You won't have access to other Master Rank materials for a while, and you can harvest Ultimas Crystal safely back in the areas around Kamura, so it's an easy win.
If you're just getting started on your Elgado adventure, check out our guides for how to deal with Lunagron, Garangolm, and Malzeno.