Marvel's Avengers: Where to find all the Ms Marvel Comic Books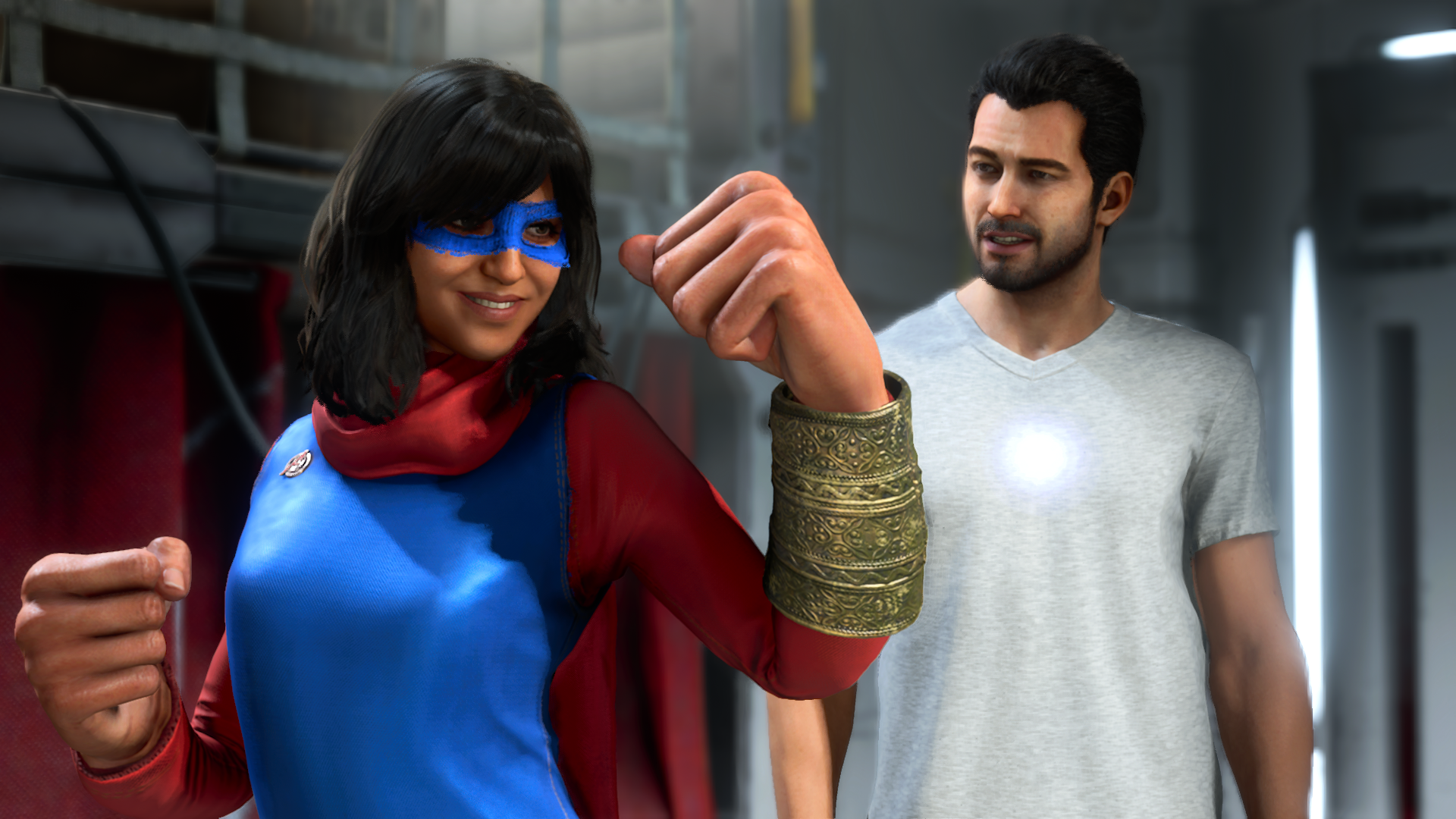 Whether you enjoy the films or the comics in real life, there are a bunch of cool Marvel comics to hunt down in Marvel's Avengers.
Alongside the likes of Thor and Black Widow, Kamala Khan AKA Ms Marvel gets her own comic book line in Marvel's Avengers. Collecting comic books is quite a time-consuming activity, but you'll be boosting your stats along the way, so it's a worthwhile endeavour.
There are five Ms Marvel comic books to collect during the main campaign, so let's take a look at where to find them. If you're just getting started with Marvel's Avengers, check out our gear and resources guide here. Also, consider this your only spoiler warning.
Marvel's Avengers: Where to find all the Ms Marvel comics
The easiest way to get your hands on a Ms Marvel comic is by completing Kamala's Harm Room tutorial. You'll receive a random comic for your troubles but chances are it'll be a Ms Marvel one, so give it a go once it unlocks.
The rest of the comics in Marvel's Avengers can be found in Stronghold boxes and hub areas like the Chimera. There's no real linear way to find the comics bar searching everywhere, so just keep looking.
You'll come across the first one in the open world at Kamala's Resistance HQ, in the bottom level before you climb up.
The next can be found in the Utah Badlands on the Chimera. Next to the jet on the right, there's a lower level walkway, so head down there to find another Ms Marvel comic in the chest.
During the Alone Against Aim mission, where you play as Iron Man, you'll be able to see question marks that highlight points of interest. After fighting enemies at the point of interest behind the location of the central waypoint marker, you'll find a Ms Marvel comic in this chest.
The last Ms Marvel comic can be found after you've discovered the Ant Hill. On the AIM testing lab mission with Hulk and Iron Man, you'll find a comic near the big AIM building, which will come up as a point of interest.
Ms Marvel comic book stat bonuses
Collecting comic books boosts your stat bonuses, so here's what bonuses you can expect from gathering all five Ms Marvel comics:
0.5% Heroic Charge rate
0.5% Perk Chance
0.5% Status Resistance
0.5% Stun/ Status Meter Damage
0.5% Willpower Recovery effectiveness
And that's it! You can check out our Marvel's Avengers Gear and Resources guide here and we'll be adding more comic book guides soon.