Limited Edition of MOH comes with Battlefield 3 Beta invite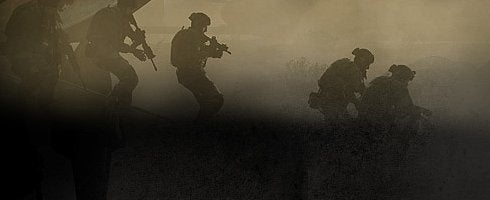 EA's announced a Limited Edition of Medal of Honor which will come with an invitation to the Battlefield 3 Beta.
Battlefield 3, ya say? Well, damn the smart-bombs and full speed ahead, then.
According to the press release, those who own the Limited Edition of MOH will receive an invitation to the Battlefield 3 Beta within 12-months following the release of Medal of Honor.
The Beta offer is contingent on Beta availability, and will be available for a limited time only and the offer expires upon close of Beta events and those participating in it on Xbox Live must be Gold members.
Now, with all that out of the way, let's get to the Limited Edition details.
The MOH LE features special content out-of-the-box including the MP-7, a weapon utilized by real-world Tier 1 Operators in the field, which is considered a light weight weapon with a high rate of fire with the ability to penetrate body armor. It handles like a pistol, yet allows targets to be engaged like a rifle.
The Limited Edition also includes camouflage, and two shotguns with custom slugs which are ideal for close-range fights.
Medal of Honor launches on October 12 in North America and October 15 in Europe for the PC, PS3, and Xbox 360.
The PS3 version of the Limited Edition also includes the classic, Medal of Honor Frontline completely remastered in HD just like the regular retail version.
As a reminder to those participating in the MOH Beta, it ends tomorrow on PC and PS3, with 360's ending August 9.