Here's your first look at Nicolas Cage in Dead by Daylight
The actor will need to keep his wits about him to stay alive.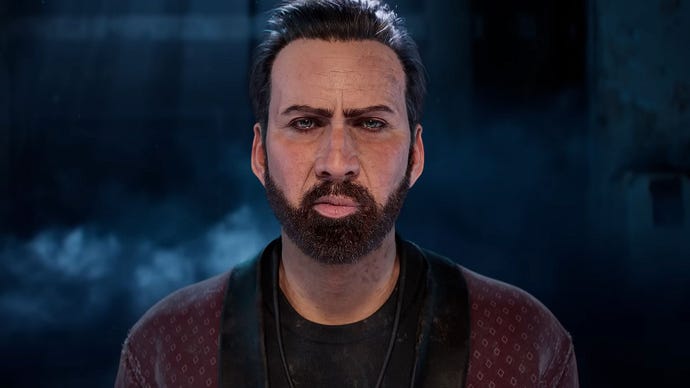 Last night at the Summer Game Fest 2023 live showcase, Nicolas Cage stepped on stage to discuss his upcoming role in Dead by Daylight.
Cage also introduced our first look at gameplay featuring the actor .
Cage will step into The Fog as himself and you can learn more about his inclusion in the new chapter next month on July 5.
He will be added to the game on July 25.
Dead by Daylight is available for PC, PS4, PS5, Switch, Xbox One, and Xbox Series X/S.