Ghost of Tsushima Fox Dens - All Inari Shrine locations
Frolicking fun with some new foxy friends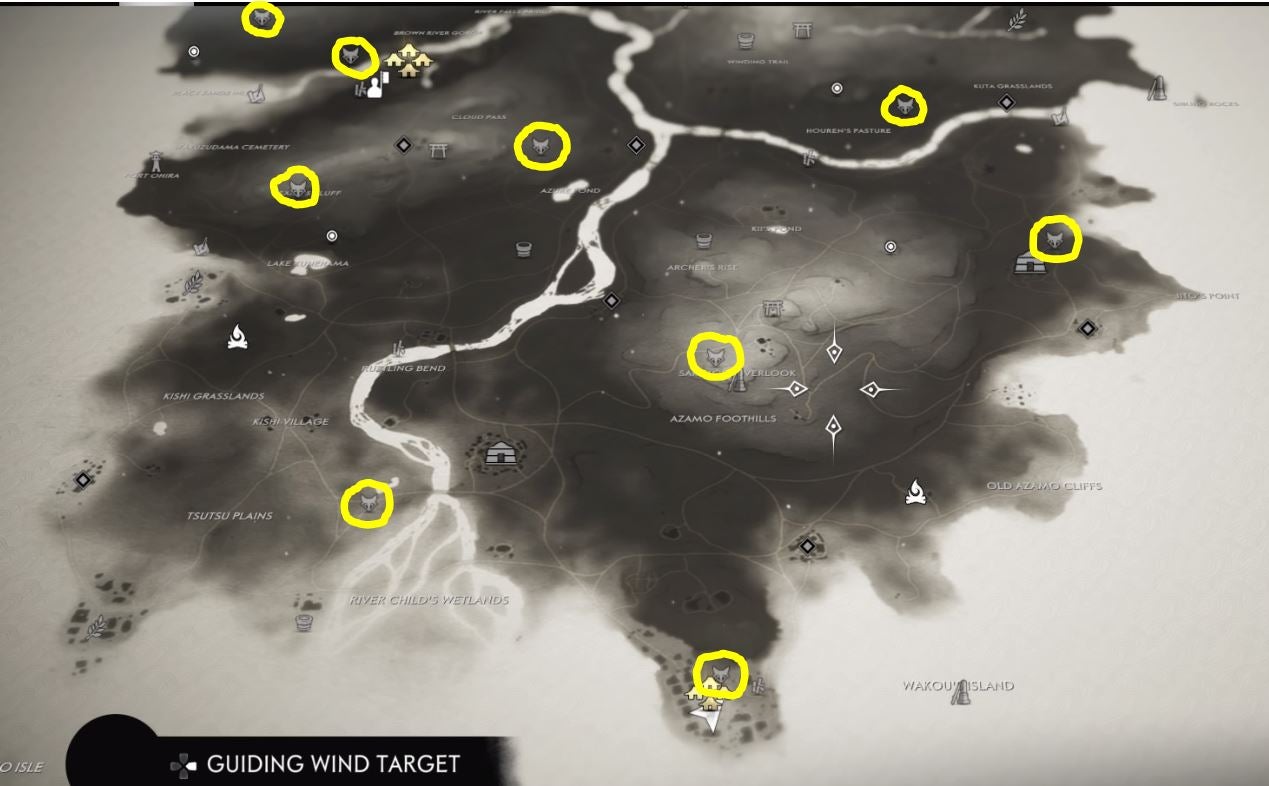 One of the more plentiful points-of-interest throughout the base game of Ghost of Tsushima Director's Cut are Fox Dens. Here you'll meet a frolicking vulpine friend, a messenger of the god Inari, ready to lead you to a hidden Inari Shrine in some sequestered spot close by.
With the release of Jin's adventure on PS5, this is a great opportunity to take in the scenery.
And hopefully you are a fan of a vista or two, because there are nearly 50 Inari Shrines to track down across Tsushima island, netting you extra charm slots, charms to go in those slots, and an extra item at the end for your efforts.
While I won't spoil the secret item for you - all I'll say is it's wearable - the charms you receive grow into some of the strongest. We have a full page on the best charms in Ghost of Tsushima, here.
Be advised, the following locations are sourced from my 100% save file, so you'll be able to see absolutely every location on the following screens. I've highlighted the Fox Dens in yellow, but this is your mild spoiler warning for map locations. There are no story spoilers though.
I've also divided the screens up into acts, so you don't have to see too much of the map you're not on to yet.
Ghost of Tsushima Fox Den locations
Act 1 Fox Dens
There is the highest concentration of Fox Dens in Act 1, as you find your feet on the island. They're spread quite evenly across all of the parts of the map, and let you explore a good portion of Tsushima.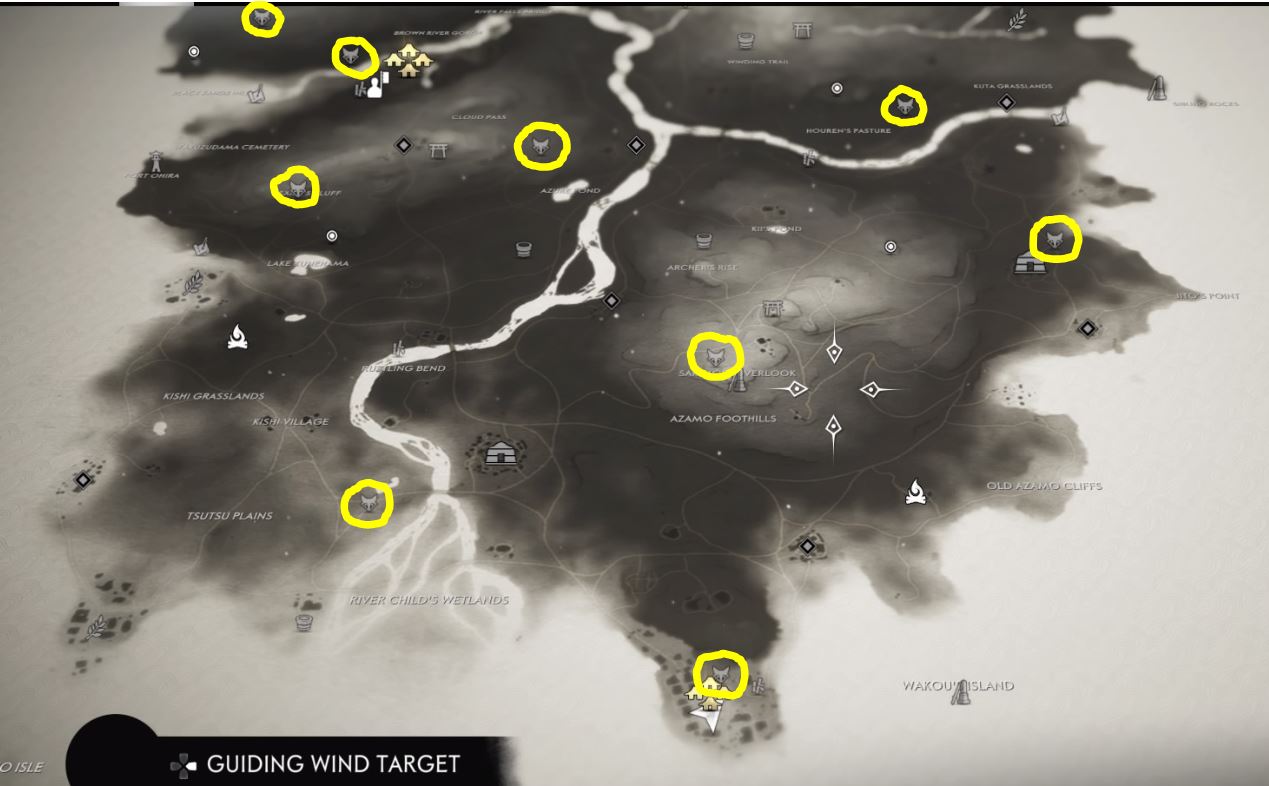 Act 2 Fox Dens
There are still a fair few Inari Shrines to visit during the second act of the game, in what is probably the biggest and densest area. This area can be difficult to navigate for story reasons, but once you get some fast travel points up-and-running is a breeze to navigate.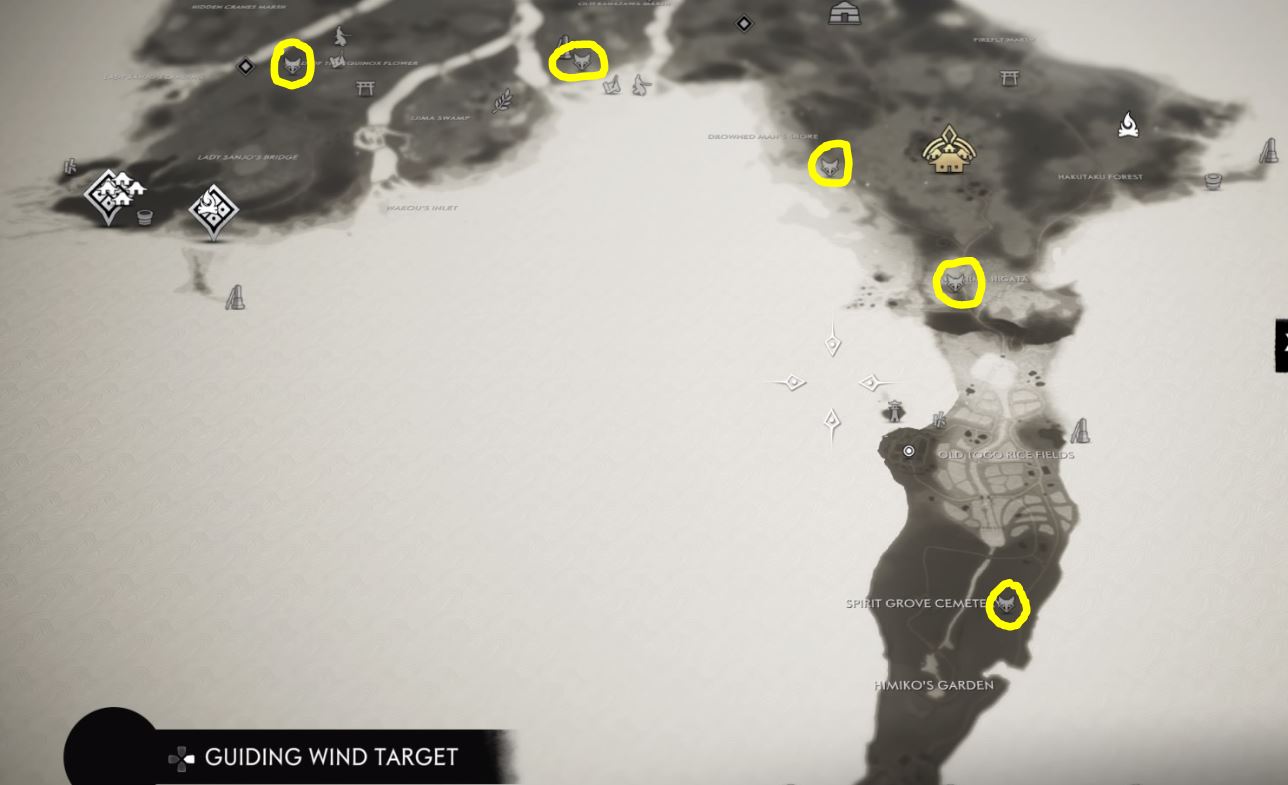 Act 3 Fox Dens
There are just a few Fox Dens to complete your quest and finish off the most northern part of Tsushima.
We also have pages on where to find all of the hot springs in Ghost of Tsushima, as well as the Bamboo Strikes.
While we have a full map page, with locations of every vanity item and sword kit, here.
Or if it's building out your character you're interested in, we have pages on where to find Ghost of Tsushima's best armour, and the best charms too.
For where to find every Mythic Tale in Ghost of Tsushima, we have a walkthrough, here.