Ghost of Tsushima Bamboo Strike Locations - Where to find every resolve upgrade
Practice makes perfect to keep your sword sharp and your wits sharper.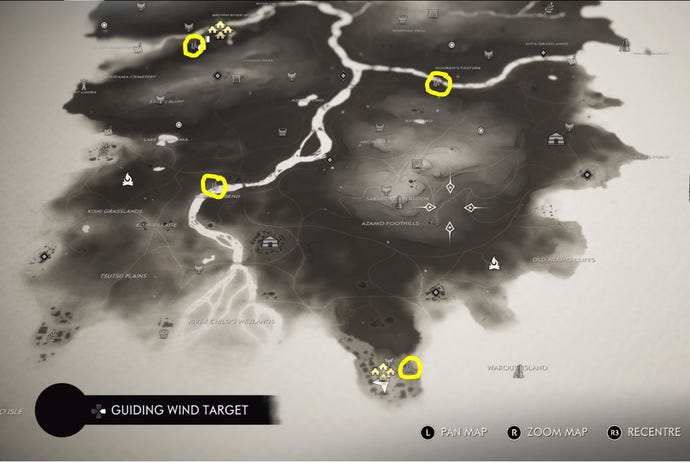 Ghost of Tsushima Director's Cut adds a few new Bamboo Strikes on the island of Iki, but there are more than enough on Tsushima to power up Jin's resolve.
Practice makes perfect to keep your sword sharp and your wits sharper. In Ghost of Tsushima you can raise your max resolve by chopping bamboo strikes dotted around the islands of Tsushima and Iki.
To tick them off your list, you need to complete a timed sequence of button presses - each one corresponding to a different sprig of bamboo.
They increase in difficulty in three stages. The first features three presses, the second five, and most difficult one tasks you with a sequence of seven.
There are 16 bamboo strikes to find in Ghost of Tsushima, with a trophy awaiting those who make the effort. Improving your max resolve is a worthy endeavour in itself too - since it lets you both heal in battle and use special abilities.
You can find bamboo strikes throughout all three areas of the map throughout the game's three acts - so you can't just rush through to bag them all.
Be warned, the following maps are sourced from my completed game file and thus show every location on the map. I've highlighted all of the bamboo strikes in yellow, but take this as a mild spoiler warning for map locations.
I've also divided the screenshots up into acts, so you can clearly see which is which and don't have to see past where you are in the game.
Ghost of Tsushima Bamboo Strikes locations
Act 1 Bamboo Strikes
Ghost of Tsushima's first act features the most bamboo strikes, and they tend to be found close to other points-of-interest and population centres on the map. Look out for them when you hit a new town.
Act 2 Bamboo Strikes
Not only does act 2 feature fewer bamboo strikes, but they are also positioned a little further away from towns and settlements.
Act 3 Bamboo Strikes
There are only a few more bamboo strikes left to find in the game's final act - and they're all situated in the lower half of the map.
You can find the Bamboo Strikes on Iki in the same way. As the map reveals itself throughout the story, investigate question mark icons for one more Resolve boost.
We also have pages on where to find all of the hot springs in Ghost of Tsushima, as well as the Fox Dens.
While we have a full map page, with locations of every vanity item and sword kit, here.
Or if it's building out your character you're interested in, we have pages on where to find Ghost of Tsushima's best armour, and the best charms too.