Ghost of Tsushima Hot Springs locations - where to find every health upgrade
Even the fearsome Ghost needs a bath sometimes.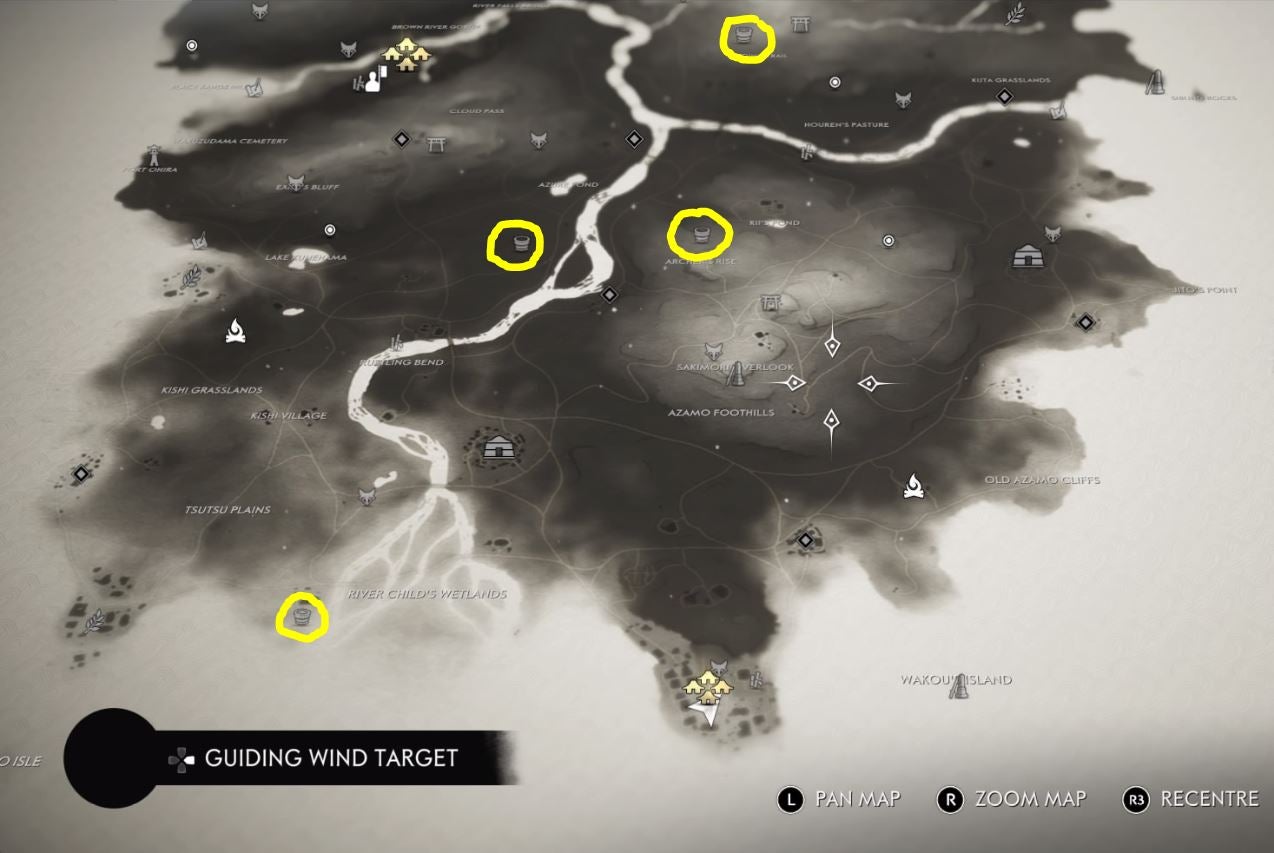 A hot spring's healing waters provide the perfect place for quiet contemplation. But in Ghost of Tsushima, they have the added benefit of raising your maximum health as well.
Now with Ghost of Tsushima Director's Cut on PS5, you can also marvel at the beauty of the scenery, and Jin's full moon rising as he takes a dip.
Scattered around the island you'll find 18 hot springs just begging you to take a rest. Each one you visit will give you a small insight into Jin Sakai's character as he carries the weight of the world and ponders his predicament, not to mention a boost to your health bar.
You can find hot springs through the entirety of Tsushima across the game's three acts. On top of your gameplay reward, you'll also get the most hilarious outfit in the whole game if you tick off each and every pool. I won't spoil what it is: but you want it.
Be advised, this map is sourced from my completed game file so you can see the locations of everything - not just the springs - on the map. I've highlighted the springs in yellow, but take this as a gentle spoiler warning for the locations of other points-of-interest on the map.
Ghost of Tsushima Hot Springs locations
Act 1 Hot Springs
The early game is probably when you'll need the health boosts the most. Mistake can equal an untimely end quickly, and you've not had chance to grab some of the game's better armour sets yet. There's a good smattering in the Act 1 map to keep you healthy.
Act 2 Hot Springs
This part of the map is very dense with things to do, but there are still plenty of springs to find and enjoy. While some are close to nearby towns, some are serenely place in the middle of nowhere.
Act 3 Hot Springs
In the snowy, frozen north of Tsushima, a hot bath sounds like heaven. There is just a solitary one more here to complete your collection.
We also have pages on where to find all of the Fox Dens in Ghost of Tsushima, as well as the Bamboo Strikes.
While we have a full map page, with locations of every vanity item and sword kit, here.
For character building help, we have pages on where to find the best charms in Ghost of Tsushima, as well as the best armour.
Or if you're more into questing, here's where to find every Mythic Tale.