Fortnite Season 9 Secret Battle Stars - Updated every fortnight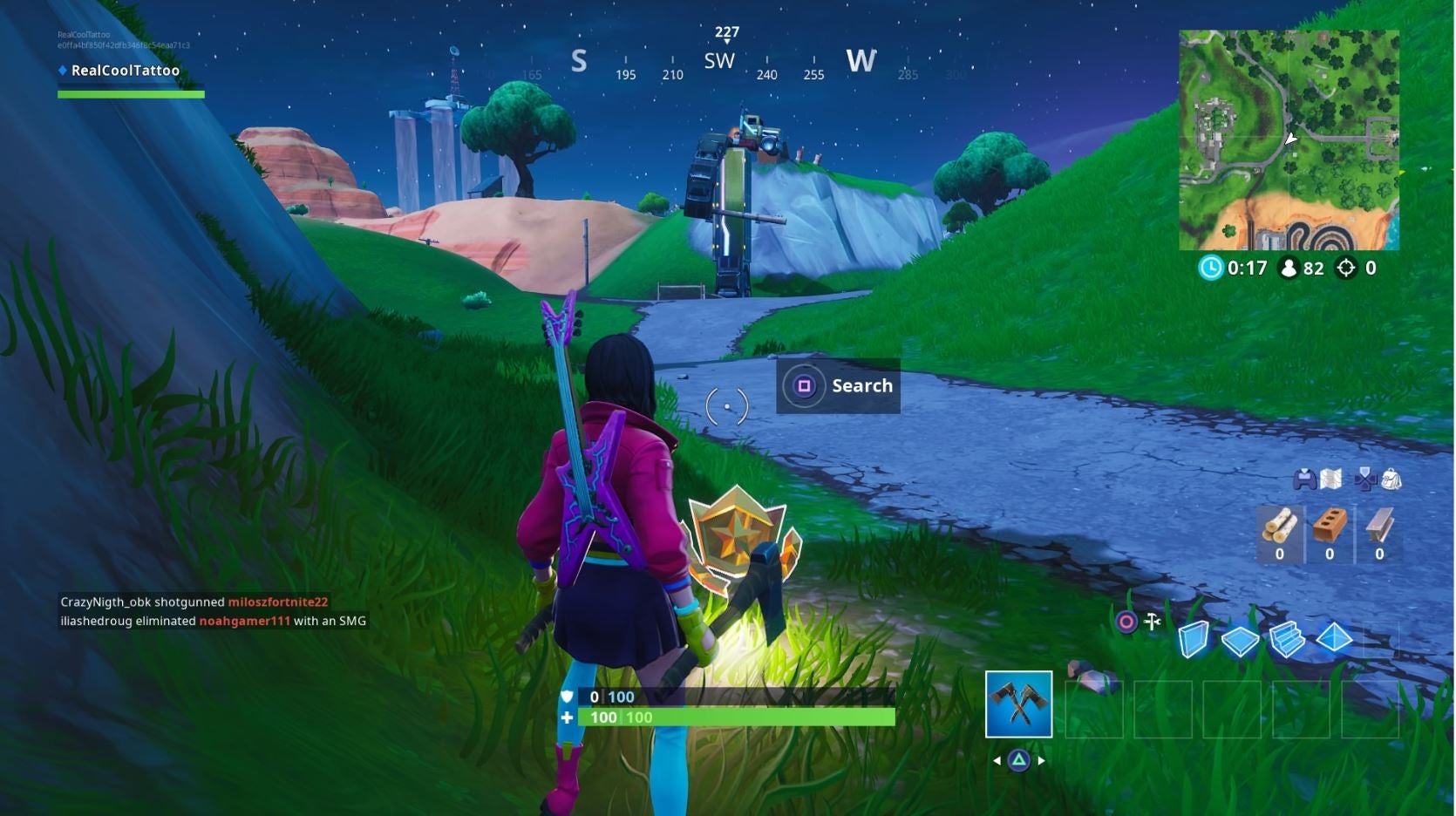 Once you're done with the weeklies, there's always another challenge - finding the secret Battle Stars hidden in the bonus Loading Screens. This is a running list of every Secret Battle Star currently available in Season 9 of Fortnite.
Unlike the Fortbytes, you actually have to complete all of the weekly challenges for the secret Battle Star to show up; you can't just go to the location and collect it.
Make sure you've completed each and every stage of the basic challenges - including visiting Sky Platforms - before attempting this task.
This season, it looks like there's only a new secret Battle Star every two weeks - probably because there are so many Fortbytes to find. We'll update this page as they go live.
Fortnite Season 9 Week 1 Secret Battle Star
The Loading Screen image for this week shows a male and female Raptor skin characters wielding a Hand Canon and a Mini Gun.
On the side of the Mini Gun, you can see some coordinates: I5, I6, J5, and J6.
If you go to the point on the map where all of these squares meet, you'll find your secret Battle Star!
Now you're done with the regular challenges, why not go after some of the Fortbytes? Similar to these tasks you have to scour the map for locations, sometimes in a particular skin.
For more on what's new with Season 9, check out our roundup of the Battle Pass skins, as well as map changes.
According to rumours, there's also a John Wick crossover involving the classic Reaper skin headed to Fortnite.
There's another big media reference in Fortnite this season too. Could Fortnite's Mega Mall point-of-interest be hinting at a Stranger Things crossover event?