Fortnite Season 9 map changes: Neo Tilted, Mega Mall, Pressure Plant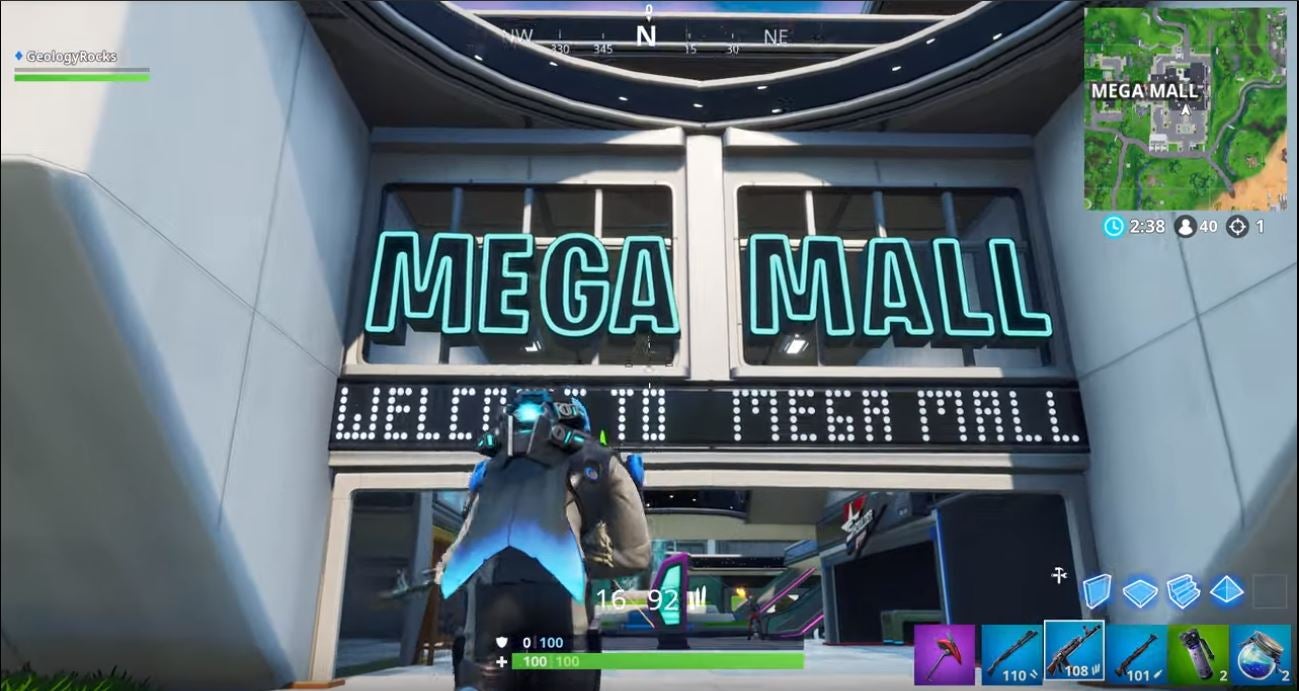 The new start is upon us, and Fortnite Season 9's map changes revamp some the island's classic points-of-interest. The map was transformed after the volcano erupted, but Tilted didn't stay destroyed for long.
Runes started arriving at the vault door at Loot Lake and smoke was funnelling from the volcano before it erupted and devastated the map. Tilted Towers has been completely obliterated, and Retail Row and Polar Peak have been heavily damaged.
Fortnite Season 9 map changes
Neo Tilted
It's been a bit of a running rumour that Tilted Towers was going to be destroyed every season, but when it finally happened, the ruin didn't last long. Tilted is back and bigger than ever, returning as the futuristic city of Neo Tilted.
The design takes inspiration from countless classic anime and manga like Akira, which takes place in Neo-Tokyo.
In terms of play, it's sure to function a lot like the multi-levelled maze of corridors that was the original Tilted Towers, and we bet there's more than a few new secret areas to uncover behind all of those bright lights and neon signs.
The new Slip Streams - which work a bit like Volcano Vents, or the tubes in Futurama - running around the outside of the area add a new dimension to proceedings, not only allow you to get around quickly or escape, but also glide onto a rooftop to gain an advantage.
Mega Mall
Retail Row also gets a massive makeover, returning as the flashy Mega Mall. Of the two areas to get a major rework, Mega Mall seems to be the biggest shake up.
Not only is it a huge new point-of-interest, but you can go inside the Mall and explore the shops, as well as attack from the open rooftop. Just like with Neo Tilted, there's sure to be secret areas to uncover and a ton of great floor spawns to start your match.
The mall area has a bit more too it than the old supermarket, and is sure to be a magnet for interested players over the weekend.
Around the outside of Mega Mall is another load of Slip Steams, connecting the point-of-interest with others close by.
Pressure Plant
After a season out in the cold, the Volcano is finally a named location: Pressure Plant. This is no doubt a reference to its recent eruption, and a cool in-world way that the new cities of Neo Tilted and Mega Mall could be drawing their power.
This area is similar to Dusty Divot before it was overgrown with plants, just with more lava. There's actually quite a lot of loot to be had, and is quite popular, so try landing here for a lively start to a game.
As well as the points-of-interest, there are new Sky Platforms dotted around the map which you have to visit for a Week 1 challenge.
These aren't the only things that are new with Fortnite Season 9, check out the trailer below for more.
In the trailer you can see a lot of the new Battle Pass skins for Season 9.
But to get your hands on those skins, you'll need Battle Stars, and to get those you need to complete challenges. Here's how to Visit the Sky Platforms around the map.
When you're done with that, you can also take a look at the new Fortbyte challenges and grab the item that's only accessible by Sentinel on a frozen island.