Fortnite Season 9 Battle Pass skins: Sentinel, Rox, Vendetta, Bunker Jonesy, Vega, Stratus, Demi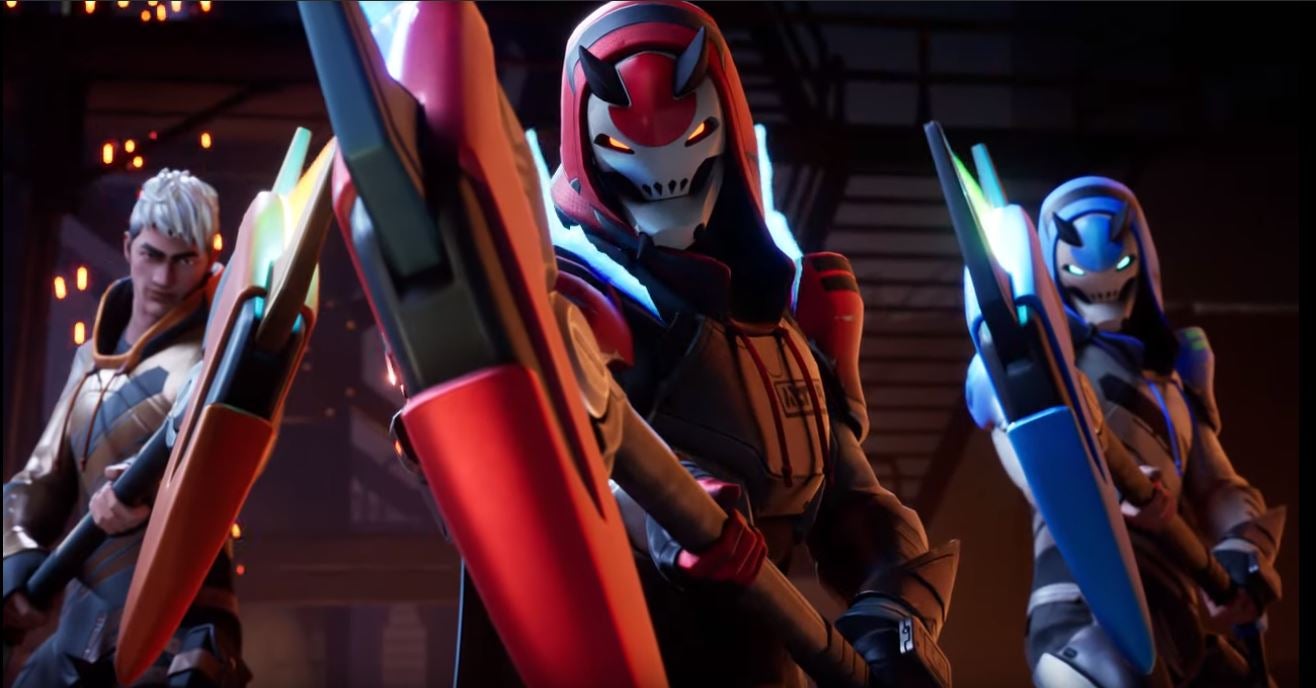 We might have gotten an early look thanks to some leaks, but now it's official. The Fortnite Season 9 Battle Pass is now available, so let's take a look at what cool skins are coming this time around!
The new Battle Pass brings a wardrobe full of new skins for you to enjoy and collect throughout the latest season, which seems to have a loose futuristic / mech theme.
Fortnite Season 9 Battle Pass trailer:
As always, it costs 950 V-Bucks to buy and this season's pass so you can get your hands on all the new stuff. However, it wasn't possible to get it for free via the Overtime Challenges. Buying the pass nets you two cool skins right off the block, Sentinel and Rox - which seem to be a couple of the progressive skins for this season.
Fortnite Season 9 Battle Pass skins
Fortnite Season 9 Sentinel Skin
Sentinel seems to take inspiration from the classic Gundam anime series, with his distinctive humanoid white body and futuristic look - although he is most definitely a chicken.
Fortnite Season 9 Rox Skin
Rox is a pretty awesome looking skin that has awesome twin axes that unlock when you collect 45 Fortbytes! She looks like a mech pilot or future soldier, and goes nicely with the new robotic pet, Kyo.
Fortnite Season 9 Vendetta Skin
The android character that we saw in the teasers on twitter is Vendetta. He looks a bit like Cayde-6 from Destiny when levelled up, but seems like he's the main villain this season. He's the Tier 100 progressive skin for Season 9, and has 11 challenges to unlock, eventually becoming animated and available in a range of colours.
Fortnite Season 9 Bunker Jonesy Skin
If you upgrade to the Battle Pass bundle, you also get the hilarious Bunker Jonesy skin straight away. Fortnite's classic default dude gets a post-apocalyptic makeover, which is sure to be a popular skin this season. He also has a set of twin axes, called the Ripe Rippers. You can upgrade his outfit with the bruised skin of Peely, the banana from last season. Dark...
Vega Skin
Vega is a bounty hunter with different unlockable colours. Her unlockable Go Bag backbling is a versatile accessory that will go with a lot of looks, and her Revoker pickaxe comes in a cool orange / yellow colourway.
Stratus Skin
Stratus is another of the skins we saw in the teasers. He doesn't have any styles, but his animated wrist map is pretty awesome. Once you get his Backtracker backbling, it'll display "real-time storm data" on its monitor. A handy item that means you don't have to check the map in a dicey situation.
Demi Skin
Rocking a cybernetic prosthesis, Demi's bold colourway is sure to be a fan-favourite. The dark carbon fibre of her Scarlet Scythe goes well with a lot of classic skins, and makes for some cool combos.
As well as all of those guys, there are new robotic pets to collect, as well as futuristic wraps for your weapons.
Also heading to Fortnite with the new season are a variety of new locations, including Neo Tilted and Mega Mall!
For everything new, take a look at the Fortnite Season 9 patch notes.