Don't expect to see Final Fantasy 16 at Tokyo Game Show 2021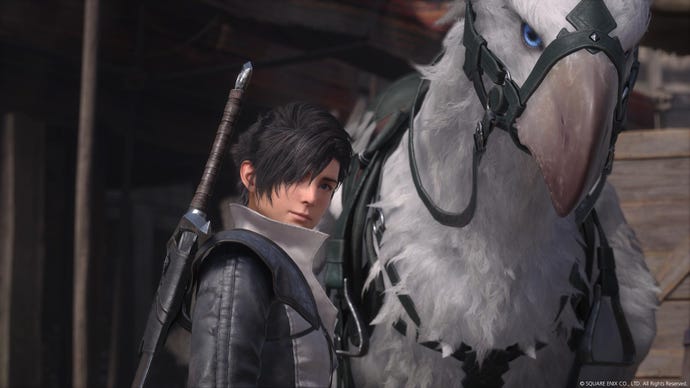 If you were hoping to see Final Fantasy 16 at Tokyo Game Show later this year, we've got some bad news for you: it looks like Square Enix won't be ready to show it off.
During a special livestream dedicated to Final Fantasy 14 on Friday, Naoki Yoshida – director of Final Fantasy 14 and producer on Final Fantasy 16 – explained that the developer would like to show more of the upcoming game at Tokyo Game Show, but will likely be unable to due to not meeting development deadlines (via Aitai Kimochi and Siliconera).
"We really want to show something for Tokyo Game Show 2021, but we probably can't make that deadline… we definitely want to show it, but isn't it better if when we do, you're able to play it right after?
"I personally don't like it when small bits of info is release to string people along. I talked about this with the team and director Takai-san. We want to reveal something where people will say, 'I want to play it now! Release it now!' And we can reply, 'sure, here you go!'"
The show, which runs from September 30 through October 3, has often been a key event for Japanese developers eager to show off their new games. But with Covid-19 impacting development around the world and causing delays to many projects, it's no surprise to see Final Fantasy 16 affected, too.
Square Enix clearly wants to show off the game, though. But the staff just aren't happy with showing the game again before it hits a certain level of quality.
"I know as a company they want us to show it at TGS at the very least," noted Yoshida. "Development is going well. It's quite difficult to make sure the quality is amazing. We want the next announcement to be something where everyone says, 'I'm going to buy this game!' This, we are putting a lot of effort to make sure the quality is great."
Don't expect to see the game until much later in the year, then. Yoshida's slow and steady approach isn't a surprise; we heard in February that Square Enix is intentionally holding back on Final Fantasy 16 news
We saw a reveal trailer for Final Fantasy 16 back in September 2020, and since then Square Enix has been practically mute on anything regarding the title.