Assassin's Creed Mirage release date set for October 12, is a proper return to old-school Assassin's Creed
Ubisoft's semi-reboot of the Assassin's Creed series is set to land on PlayStation, Xbox and PC later this year.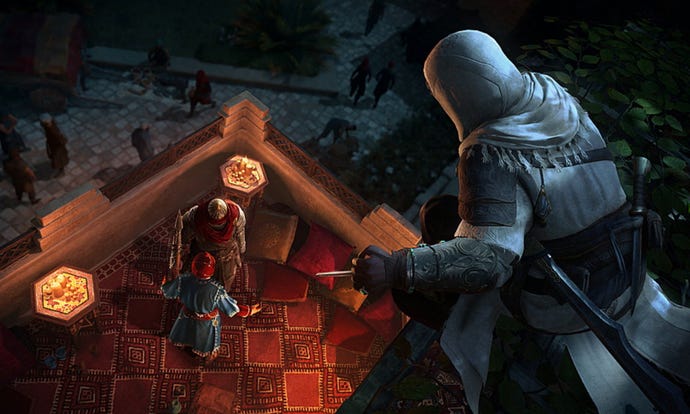 It may be the worst-kept secret in recent gaming memory, but Ubisoft has finally announced a release date for Assassin's Creed Mirage.
Per a new trailer that launched tonight at the PlayStation Showcase, Assassin's Creed Mirage is targeting an October 12 release date. Though the show was (understandably) PS5-centered, Mirage is also coming to Xbox Series X/S and PC.
Check out the trailer below.
Earlier today, we saw a variety of Japanese retail chains listed Assassin's Creed Mirage with an October 12 release date, sort-of spoiling the surprise before tonight's big PlayStation Showcase blowout. Talk about stealth.
Though Ubisoft has been quiet on Assassin's Creed Mirage to date, it hasn't been totally silent. We've already heard, for example, that the game promises to be smaller than the last few games – largely because fans of the series have been asking for a game that's a touch smaller for a while, now.
Mirage centers on the story of Basim, an Assassin character that we have previously met in Valhalla, whose backstory will be fleshed out and studied in more detail in his homeland in Bagdhad. Expect a return to the city-focused, stealth-orientated framework of the earlier games in the series.
The game was first revealed in September 2022, and (much like the current announcement...) there was a series of leaks that spoiled the surprise before the official announcement happened. Ubisoft is keen to communicate that Mirage is going back to the series' roots; a smaller, more focused game that sheds some of the RPG bloat that's come to define the series in recent years.
---
Assassin's Creed Mirage will launch on PlayStation 4, PlayStation 5, Xbox One, Xbox Series X/S, and PC on October 12, 2023.