Yakuza 4 story trailer has a hostess with the mostess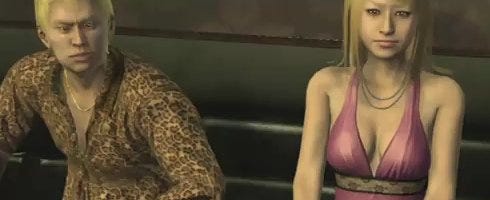 SEGA has released a new Yakuza 4 story trailer and it gives you a ride around town, insight into the game's story, and a nice look at a hostesses.
Set in the Sin-City District of Toykyo, the trailer shows Kazuma Kiryu, the loan shark Akiyama, escaped convict Saejima and the detective Tanimura.
You'll get a look at each of them in the trailer as well as the other on goings of the Tokyo underground.
Yakuza 4 will launch exclusively on spring 2011.