Yakuza 1-4 have been reprinted, and we can probably thank a chicken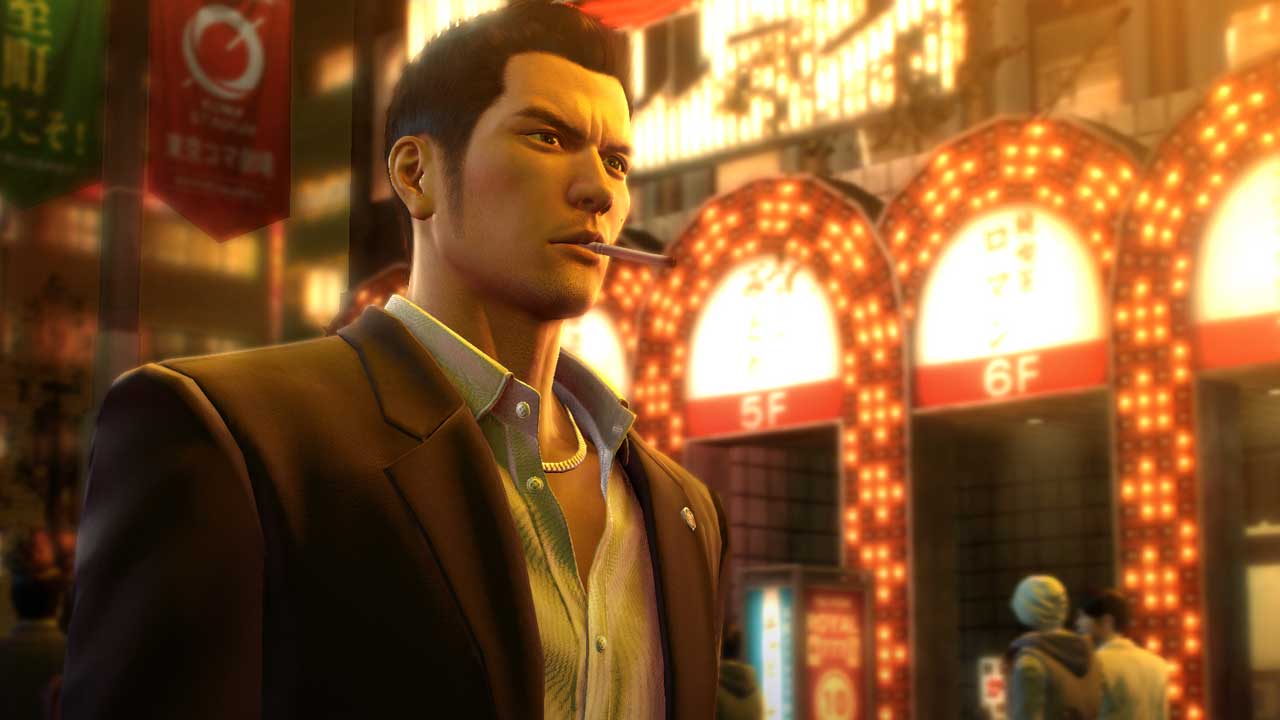 The Yakuza series is enjoying a surge of long overdue popularity. We blame the chicken.
Yakuza 0 seems to have reignited interest in Sega's cult-favourite open world series.
Yakuza games have always been beloved of their fervent fanbase, but have never really found mainstream appeal - and so Sega generally takes its time localising them, and releases them in limited quantities. A few years on, it can be really difficult to find a copy.
Now GameIdealist reports Sega has issued a limited reprint of Yakuza 1 through 4, so that fresh copies are available through major online retailers. (Yakuza 5 was not released on disc in the west, so don't go looking for it.)
One can only assume that interest in Yakuza 0 is responsible for this pleasant turn of events. But why has Yakuza 0 lit a small fire under the Internet when its precursors haven't? Look, it's probably the chicken. Behold:
Ok yeah goty hands down thank you sega pic.twitter.com/9kTAB1ZZj9

— LennyReviews (@LennyReviews) January 17, 2017
The chicken scene, which has been shared widely by a number of different players (this one was the first example I found with a quick Google), has gone a bit viral, drawing new attention to Yakuza 0. Even Sega acknowledged its pull in a marketing survey. Check out the bottom options in both images:
SEGA references that Yakuza 0 chicken video in their survey pic.twitter.com/4YiXlpgrQj

— Chogs (@The301st) January 24, 2017
The chicken scene is actually pretty typical of the Yakuza series, which goes from ultra-dramatic scenes of syndicates clashing, street violence and betrayal, to, uh, possibly even more ultra-dramatic scenes of Kiryu photographing an old lady doing a flip on a granny bike without dropping her dog out the shopping basket, rapid-fire writing a blog post, and thereby learning a new wrestling move for use in combat. It's a game series where you can ignore the plot and go play lovingly recreated arcade games, throw all your money at hostesses, and just immerse yourself in the weird and wonderful.
Here's a nice summary of Yakuza 0:
Yakuza 0 in a nutshell pic.twitter.com/dDyWY2fDYd

— Lazy Game Reviews (@lazygamereviews) January 24, 2017
If Yakuza 0 isn't enough to satisfy you but you can't be bothered dragging the PS3 out the closet for the older games, take heart: Yakuza Kiwami, a remake of the first game, is coming west in northern summer, while Yakuza 6 will arrive sometime next year, both for PS4.