With Ghost of Tsushima, did we get a glimpse of the PS4's glorious swansong?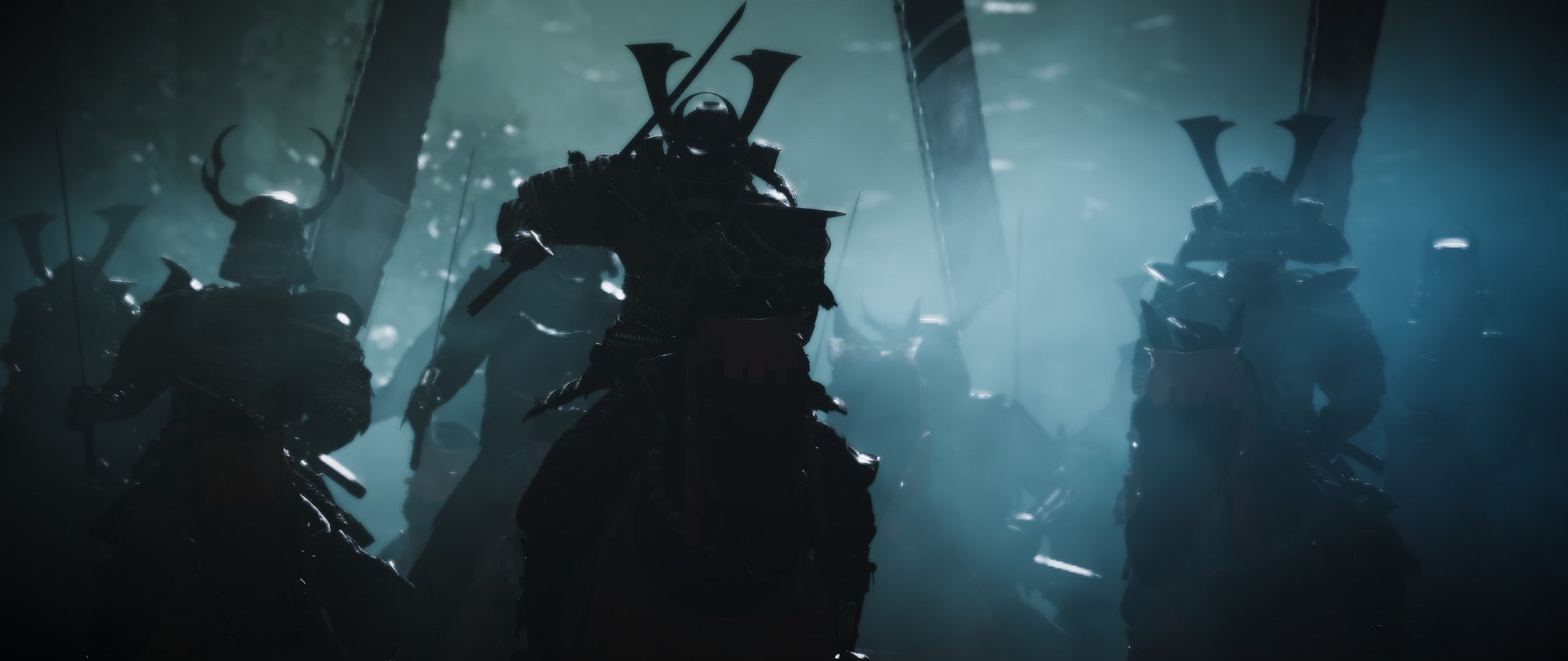 Have we begun the final stretch of the PS4's lifecycle?

Maybe it was the lack of hype or expectation, but Sony's press conference and game showcase at Paris Games Week was one of the best of the year. With a massive amount of new footage, brand new games, controversy and Sucker Punch living up to its name, PlayStation has ended the year on an absolute high - and a possible indication of the last hurrah of the PlayStation 4.
But Sony doesn't get a free ride, and the 45 minutes of reveals were not all glory.
It shot itself in the foot saving the most violent acts until last. The domestic violence of Detroit and the sheer brutality of The Last of Us Part 2's hammer scene were downers at the end of a strong show. Conversations about child abuse and graphic torture overtook the reveals themselves. Yes, it's probably a little late to complain about an industry that's built on conflict and violent content, but it still left a nasty taste in the mouth.
But rewind 45 minutes and Sucker Punch's Ghost of Tsushima looked incredible - a superb reveal to kicks things off. In hindsight it may have been best using it to close the show rather than opening it.
In Ghost of Tsushima and The Last of Us Part 2 we may have got a glimpse of the PS4's future swansong, as it goes out on a high in time to usher in the PS5 or whatever its successor will be called. Neither game have solid release dates attached, but it's not a giant leap to expect The Last of Us Part 2 at the end of 2018 and Ghost of Tsushima in 2019, clearing the lane for a PS5 release later that year. (Ghost will most likely be a first quarter launch, following Sony's pattern of release for Horizon Zero Dawn in March this year and Detroit: Become Human in early 2018).
Speaking to Sony staff on the ground, none of this was planned to overshadow the release next week of the Xbox One X. It was just a happy coincidence that PlayStation had committed to Paris Games Week before the X's release date was set. While Microsoft had its little PUBG moment this week - the most popular game of the year arriving on console is no small beans - Sony is barely aware of the competition at this point. It's too busy shipping close to 70 million PlayStation 4 consoles. One in five of which is its own high-end machine, the PS4 Pro.
But it wasn't just chatter of David Cage comparing himself to Charles Baudelaire and whether that was Ellie who get a hammering in The Last of Us Part 2 (it wasn't) that sparked conversations around the show. There was also a feeling that we've popped through the mid-generation malaise in 2017, and 2018 and the following year are where we'll get the killer releases that will define the PS4 era. There's an expectation among media, developers speaking in hushed tones and a glint in the eyes of execs that 2019 will see the roll-out of the PS4 successor, with Microsoft likely to follow with its new console a year later.
What we saw in Paris was a console on top four years after release, confidently pushing out a wide range of games for all audiences, ages and budgets. The original hardware is at its cheapest, the PS4 Slim satisfies most and the PS4 Pro is there for the tech fiends. Hell, even PS VR is likely to survive to the end of this generation, despite shrugs of interest (and even the most vocal of VR believers like CCP finally dropping virtual reality).
Fast forward a few years and it's not hard to see us on the cusp of the next generation, with developers releasing PS4 titles with more than six years worth of experience, squeezing every last drop out of an aging machine as the perfect hype-builder for the PlayStation 5.