"We trust in our creators," says Sony after revealing new levels of PlayStation violence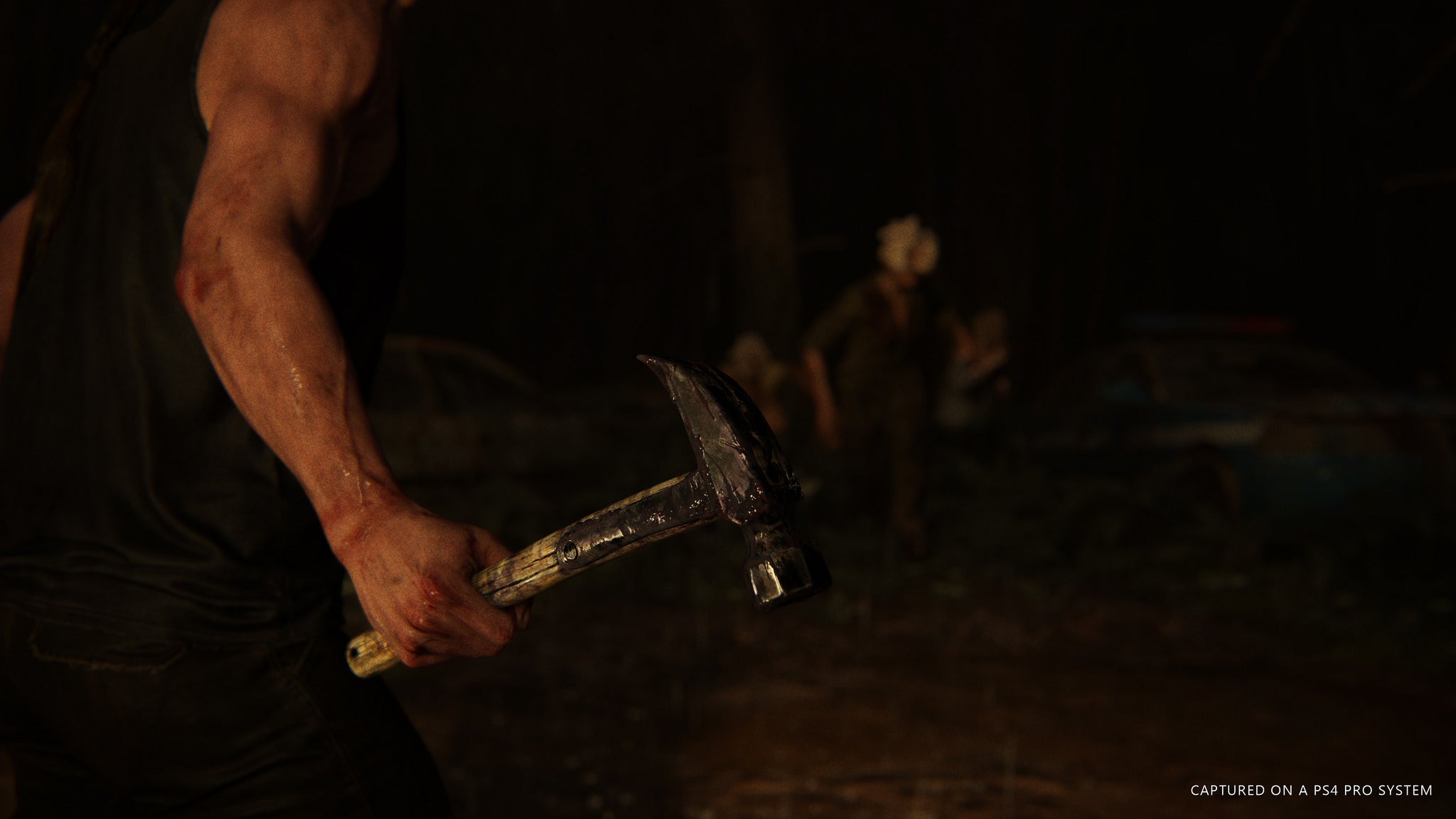 Sony has said that it has faith in its development teams while making games that feature extremely violent and mature content.

Speaking to VG247 today in Paris, Sony said that it's PlayStation's responsibility to ensure all content is handled and marketed responsibly.
Sony showed two shocking videos during its Paris Games Week press conference last night that left many in the live audience stunned at the levels of violence and misery portrayed in an otherwise barnstorming show.
In new footage of Quantic Dreams' Detroit: Become Human we witnessed domestic violence and the death of a child, while a new trailer for The Last of Us Part 2 featured a female character being held down and beaten with a claw hammer.
"We've always wanted to have a variety of content, lots of choice, we've always wanted to be innovative and sometimes challenge as well," Michael Denny, said senior vice president at Sony PlayStation.
"If you look at Sucker Punch's new game, Ghosts of Tsushima, it's great new triple A game, Concrete Genie, something that's very creative and innovative in its own way, PlayLink and new VR titles. To have thought-provoking and mature content if it's handled in the right way and aimed at a mature audience, I think that's part of PlayStation as well."
"It always has been that we trust in our creators. It's about the experience and the game they want to make.
"Clearly, we're involved in producing that and if you're going to go into areas of challenging content we need to make sure it's done in an appropriate way as well," he added. "Part of these things are about playing the game and putting them in context - making sure it's thought-provoking in the right way."
Speaking about Detroit: Become Human in particular, Denny played down the scenes of domestic abuse and violence, suggesting it's only one part of a wider story that presents multiple difficult choices to the player.
"I wouldn't say it was a central part of the game," he said. "It's a big part of that scene about Kara questioning her programming and whether she can react against her master in a very challenging circumstance.
"You'll see another character, a policeman, and whether or not he saves a hostage or not and the choices there. It's a very branching game and about making choices for the characters. We introduce Mark as a new character as well, and they're all going to have big challenges put in front of them. I think the game's about content that makes you think and making choices in a very branching game with a lot of consequences."
The Last of Us Part 2 is a game with violent heritage, while Quantic Dreams has created content in the past featuring playable stripping and shower scenes.