Wada: Square "looking into" FF Versus XIII for 360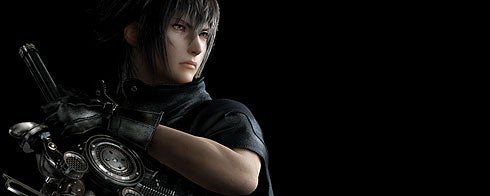 Holy shit, Batman! Square Enix boss Yoichi Wada has come out and said that an Xbox 360 version of Final Fantasy Versus XIII is being looked into.
Speaking at an investor meeting during the release of the company's financials - which saw big brother Final Fantasy XIII sell over 5-and-a-half million units in its fiscal year ending March 31, 2010 - Wada said the following comment when asked if Versus was jumping ship from PS3, caught by Impress Watch:
"We'll be looking into it internally until right before the formal announcement."
Since its reveal at E3 2006, Final Fantasy Versus XIII has remained a PS3 exclusive, even when FFXIII jumped to Xbox 360 at E3 2008.
Director Tetsuya Nomura said last year the game's formal reveal would most likely be coming at E3 next month, although that may potentially not happen now, according to comments made by him in February.
Whatever the circumstances, do not keep your eyes off Matrick for one second on June 14, when Microsoft's E3 presser takes place.
We will be there, of course, to see if Wada taps his shoulder again or not.
FFXIII and FF Versus XIII are part of a three game trilogy, alongside Final Fantasy Agito XIII, known as the Fabula Nova Crystalis saga.
Thanks, Andriasang.