The best PS4 games ever: every must-play on Sony's flagship console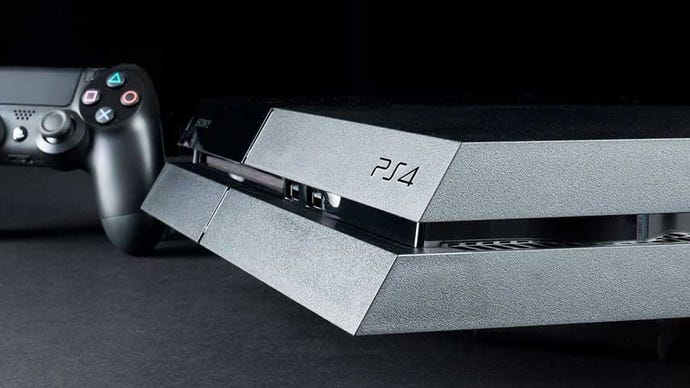 The PlayStation 4 is by far the best-selling console of this generation, and there's one good reason for that: video games. When it comes to games, PS4 has led the pack this entire gen.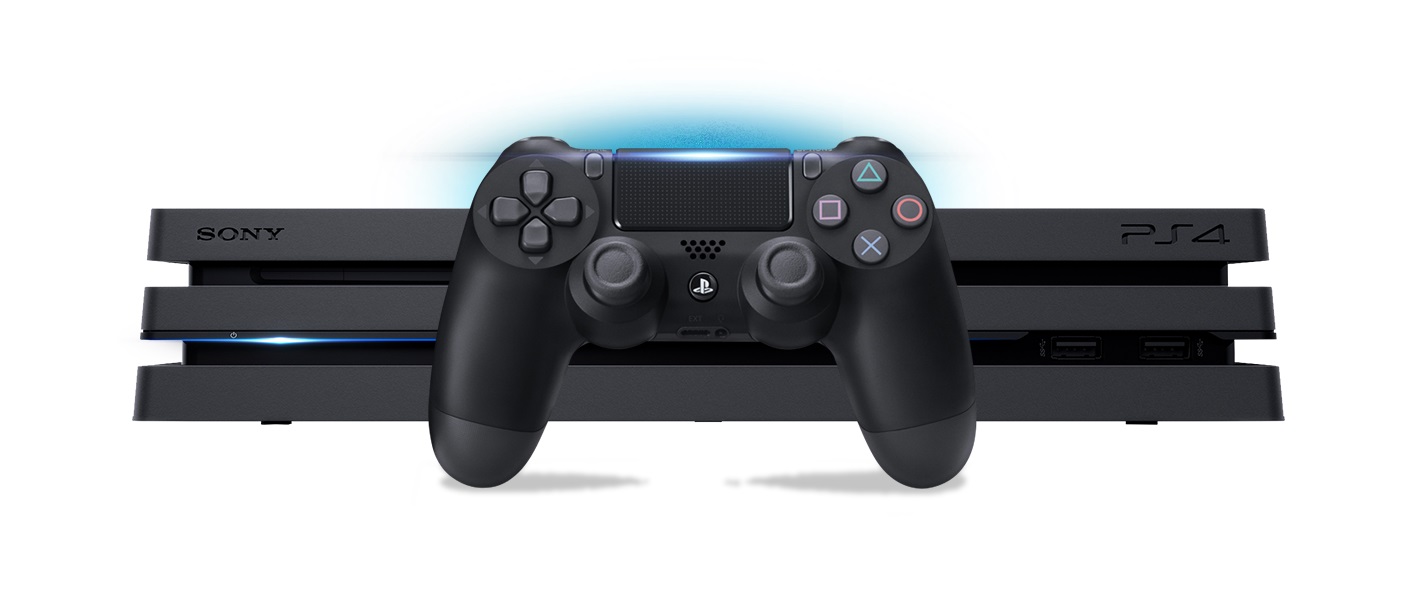 We're now nearing the end of the PS4's life-cycle, but that's when developers can squeeze the most out of a console and the best games get made - remember The Last of Us on PS3? With the confirmation that the PS5 release date is set for Holiday 2020, Sony has all but confirmed its shifted first-party development to its next console, but here are the best PS4 games you can play right now!
The best PS4 games
After a busy start to 2020, we've added The Last of Us Part 2, Final Fantasy 7 Remake, Ghost of Tsushima, Death Stranding, and Streets of Rage 4.
And now, in alphabetical order:
| Key Info | |
| --- | --- |
| Exclusive | No |
| Released | 2014 |
Survival Horror went through a bit of renaissance in 2014 and Alien Isolation was one of the best of the bunch. With its perfectly eerie retro-future aesthetic, exceptional Xenomorph AI, and refreshing mix of action set-pieces and stealth, Isolation is the game the Alien franchise deserved after a number of bungled attempts.
The eponymous Alien is the real highlight here though. Nothing creates a better sense of tension than unpredictability, and scrabbling to hide from an intelligent enemy that could burst out of anywhere at any time is a real thrill.
| Key Info | |
| --- | --- |
| Exclusive | No |
| Released | 2019 |
A battle royale from the FPS minds behind Titanfall 2, Call of Duty 4, and Modern Warfare 2? And it's free you say? Sounds like a pretty good deal. Apex Legends is the big game publishers' first real response to the Fortnite phenomenon, and EA's Respawn Entertainment has put out something really interesting.
Combining elements of hero shooters like Overwatch with the massive multiplayer element of battle royale, and the tight, satisfying shooting Respawn are known for, Apex Legends is an engaging and high-quality competitive experience that feels well balanced enough to draw a dedicated following.
While it's mainstream credentials and lasting appeal is still for time to tell, and the spectre of aggressive F2P monetisation looms large, Apex Legends is definitely worth a shot.
Assassin's Creed: Odyssey
| Key Info | |
| --- | --- |
| Exclusive | No |
| Released | 2018 |
Before release, Ubisoft doubled-down on Assassin's Creed Odyssey as the series' full transition into a proper RPG - building on the groundwork of Assassin's Creed Origins to incorporate loot, XP, and skill tress into an open world that had previous been all about story and a bit of superfluous busywork.
What emerged was not quite the drastic reinvention that some had imagined, but a massive, densely-packed open-world that stuck true to the core of what made Assassin's Creed fun in the first place.
One of the biggest changes in Odyssey is the player's choice of whether to play as Alexios or Kassandra at the start of the game; the first of many branching paths and choices throughout the story. While Odyssey's main quest doesn't feel the most Assassin-y until its bonkers ending, it tells a fun and engaging enough tale in a truly beautiful Ancient Greek setting - making it a must-play for PS4 Pro owners.
On top of that, there's so much to do that'll be busy for close to 100 hours of pure gameplay - collecting unique weapons and armour, completing quirky side quests, and quietly murdering the shadowy league of Cultists that threaten to take over the Greek world.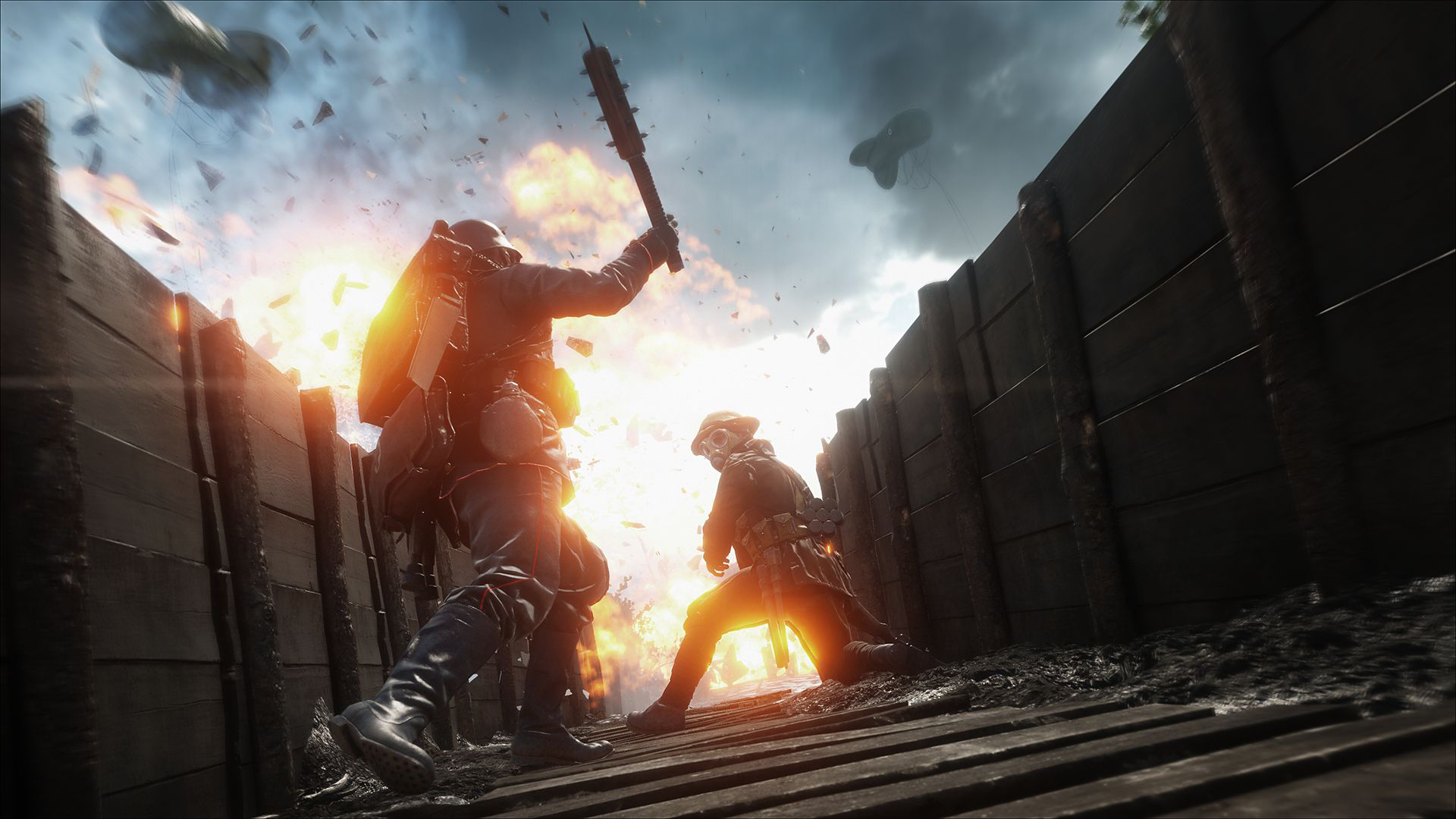 | Key Info | |
| --- | --- |
| Exclusive | No |
| Released | 2016 |
With a story spanning six key battles across WWI, Battlefield 1eschewed the near-future shooter trend of the time, instead looking back to a tremendously important period of history that had been left underexplored by big-budget games.
The presentation across single and multiplayer is as breathtaking as you've come to expect from DICE, with rock-solid shooting, vast and beautifully-detailed maps, and top-notch sound design.
Recently, EA taught an AI to play Battlefield 1 multiplayer to show off their neural technology.
| Key Info | |
| --- | --- |
| Exclusive | Yes |
| Released | 2015 |
One of the most triumphant of PS4 exclusives, Bloodborne is a From Software and SCE Japan production in the same family line as Demon's Souls and Dark Souls. A new, faster-paced take on the genre that proves no more welcoming to newcomers, it has all the hallmarks of a Hidetaka Miyazaki title: steep challenge, a restrained sense of narrative and a world you don't want to lose yourself in because it's full of monsters.
Although Dark Souls 3 has stolen a little of its thunder as the first new-gen Souls family game, Bloodborne more than deserves the accolades on its own merits. Believe the hype, and prepare to die, again and again and again.
| Key Info | |
| --- | --- |
| Exclusive | No |
| Released | 2019 |
Remedy Entertainment are the masters of story-driven shooters, and Control is no exception. You follow Jesse Faden through the mysterious and perception-bending headquarters of the Federal Bureau of Control, The Oldest House. When she's unwittingly chosen as the Bureau's new director by the esoteric Service Weapon, Jesse has to clear the building of invading entities to find the answers to her troubled past she's searching for.
While it's not without its frustrations, Control is a unique experience with tight shooting, intense action, and as intriguing a story and memorable a setting as you'll find anywhere else.
Crash Team Racing - Nitro Fuelled
| Key Info | |
| --- | --- |
| Exclusive | No |
| Released | 2019 |
Nostalgia can be difficult. Almost without exception old games either look like a spilled box of lego on the floor or control like a scuttled cruise ship.With Crash Team Racing - Nitro Fuelled, developer Beenox manages to update 1999's most beloved kart racer without losing any of the charm in this beautiful 4K remaster that plays as good as it looks.
As well as the standard couch co-op multiplayer, there are new online races and a revamped Adventure mode for solo drivers. Crash Team Racing also launched at a slightly cheaper price-point that your average new game, so it's sure to be a cheap pick-up sooner rather than later.
| Key Info | |
| --- | --- |
| Exclusive | No |
| Released | 2016 |
Dark Souls 3 manages to evolve the formula enough to be the most accessible game in the franchise, without losing any of the ethereal, high-fantasy charm that made the series a benchmark for the entire industry.
The unforgiving combat, the nebulous lore and memorable bosses are all still here, but the online service is more reliable, the crafting system isn't as obtuse, and the best parts of previous games in the series have been blended together to bring a little something for everyone. There's plenty for hardcore fans to love, but if you're just starting out on your Souls journey, this is as good a place as any to start.
The game's The Ringed City DLC is brilliant too and, if this does end up being the last entry in the Souls series, closes things with a suitably enigmatic ending.
| Key Info | |
| --- | --- |
| Exclusive | No |
| Released | 2019 |
Dauntless is a free-to-play action-RPG where you hunt Behemoths and break off parts to craft better gear. It has true cross-play and progress can be transferred between platforms, meaning that you don't need to worry about switching from PC to Xbox Box and vice versa.
Despite having a more cartoony aesthetic, it's proved popular with Monster Hunter fans and new players alike. There are plenty of quests to be getting on with, so jump in with a few pals and give it a try.
A mobile and Switch port should be coming soon, alongside new weekly challenges and regular updates.
| Key Info | |
| --- | --- |
| Exclusive | Yes |
| Released | 2019 |
It might not be quite as good as a lot of Sony's first party exclusives, but Days Gone is still big-budget, massive open-world adventure with a few unique strings to its bow.
The hoard-tech on the zombies - sorry, Freakers - is genuinely unsettling, and the motorbike traversal is a fresh departure from the cars and horses we're used to seeing. If you can put up with the hokey script, and a character that unironically refers to himself as "Boozer", Days Gone is about as close to a Sons of Anarchy simulator as you can get - just with more zombies.
| Key Info | |
| --- | --- |
| Exclusive | No |
| Released | 2019 |
Featuring a star-studded cast, Death Stranding is what Kojima did next. Unshackled by Konami and free from Metal Gear Solid, this was the first game from the newly formed Kojima Productions. Our Death Stranding review calls it an interesting game that sometimes suffers for its focus, but you have to respect that focus. Only Hideo Kojima could take a triple-A budget and make a game about hiking.
Outside of the babies in a jar and weird trips to WW2 battles trapped in a hellish purgatory, it's a game about walking across vast landscapes and building infrastructure. It's fascinating and that soundtrack makes the experience magical at times. If only it knew when to shut up.
| Key Info | |
| --- | --- |
| Exclusive | No |
| Released | 2019 |
After the divisive spin-off DMC, old-school Dante and his nephew Nero are back and badder than ever in Devil May Cry 5.
Capcom is having a bit of a moment, sinking slam-dunk after slam-dunk, and Devil May Cry 5 more than keeps that run going. The slick and stylish combat system is accessible enough to make things interesting from the outset, but also has plenty of depth and complexity to have you dreaming up combos through multiple playthroughs.
Rounding off the amazing visuals is that signature alt-metal flair that Devil May Cry always did better than anyone else - with heavy, wailing guitars, combat boots, and leather trousers aplenty - but it's the rock-solid gameplay loop that'll have you spinning this on repeat. New character, V, is an interesting new addition to the character roster, and offers yet another way to play.
Diablo 3: Reaper of Souls Ultimate Evil Edition
| Key Info | |
| --- | --- |
| Exclusive | No |
| Released | 2014 |
Classic ARPGs have always been synonymous with PC, but Diablo 3: Reaper of Souls Ultimate Evil Edition takes the definitive version of Diablo 3 and translates it to console with seamless ease.
Filled with deep RPG systems and gold-standard dungeon crawling, Diablo 3 is a time-sink with more than 100 hours of demon-stomping, rat-punching fun to devour. If you'd rather not explore the land of Sanctuary alone, you can play online with friends or jump into couch co-op - just try not to argue too much over who gets to be the demon hunter.
Diablo 3 doesn't end when the credits roll though, there's a whole host of end game questing to dive into when you hit level 70 and open up Adventure Mode.
| Key Info | |
| --- | --- |
| Exclusive | No |
| Released | 2019 |
While it still has similar issues to other modern games in the genre - chiefly always online single-player - Dirt Rally 2.0 is a hardcore, rock-solid rally game that looks as great as it feels to play.
For PS4 players, this is one of the best games you can pick up if you just want enjoy yourself driving fast cars around exotic locations. It's a little light on things to do other than that, mind; but if you're in it for the core experience rather than a deep and customisation career mode, then you can do much worse.
| Key Info | |
| --- | --- |
| Exclusive | No |
| Released | 2016 |
Dishonored 2 is a marvel of intelligent level design that's a true joy to explore. There's so much packed into each area that the game begs for multiple playthroughs, which it encourages not only with its two protagonists, but challenge-run-esque trophies. Trying for a full no kills, never-seen Ghost playthrough of Dishonored 2 changes each richly-detail environment into a brain-twisting puzzle to be solved.
Set years after the events of the original Dishonored, you can now play either as the deposed queen Emily Kaldwin or the grizzled protector Corvo Attano - each with a distinct set of skills at their disposal. Emily's youthful anger and savage powers lend themselves to a more violent style, whereas Corvo's stealthier arsenal is better for a considered approach.
You can try out Dishonored 2's first three mission for free with the trial version available on the PS Store.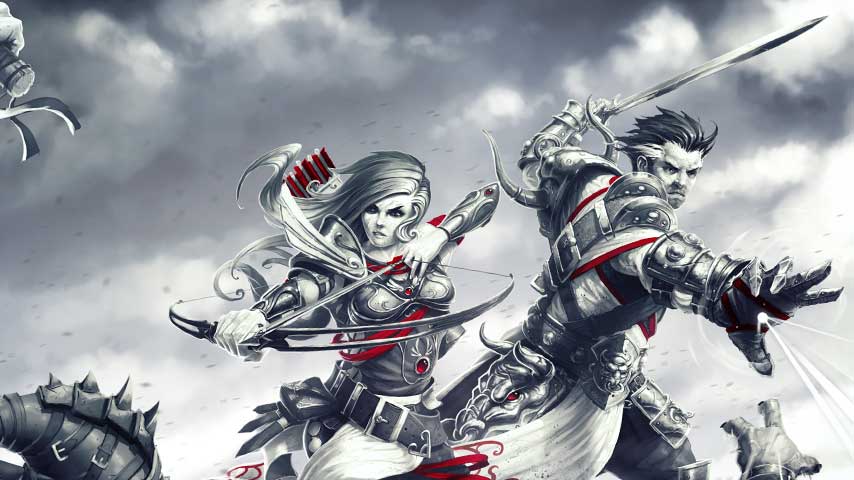 Divinity: Original Sin Enhanced Edition
| Key Info | |
| --- | --- |
| Exclusive | No |
| Released | 2015 |
Divinity: Original Sin is a hardcore old-school RPG that's up there with the best of 'em.
Filled with deep, complex stats and systems, as well as satisfying combat and a rich, storied world to explore, Divinity is a must for fans of games like Baldur's Gate and Neverwinter Nights.
The breadth of choice is what makes Original Sin truly special. Your choice of skills and playstyle open up multiple divergent paths across the plethora of quests through the game, leading up to one of 32 different endings. The whole story is playable in co-op too, which only widens the scope of possibilities more.
On PS4, you're playing the Enhanced version of the game, which overhauls the original game's skill system, tweaks some boss encounters and overall tightens things up for the better.
| Key Info | |
| --- | --- |
| Exclusive | No |
| Released | 2016 |
A bombastic reboot of the OG series, DOOM is unashamedly retro in its straight-up demon-blasting, monster-squishing action.
DOOM was the first game to be made using the id Tech 6 engine, which might just make these the most beautiful beasts from the depths of Hell you've ever had the pleasure of blowing to smithereens. The vast arsenal of outlandish and powerful weaponry will have you painting the walls red in no time - and that isn't strawberry jam.
You can find the game on PS4 for super cheap nowadays too, truly a whole lot of bang for your buck. Be warned though, even the game's creators id Software can't beat it on the hardest difficulty.
Dying Light: The Following Enhanced Edition
| Key Info | |
| --- | --- |
| Exclusive | No |
| Released | 2015 |
A surprise smash-hit from zombie aficionados Techland, Dying Light hit shelves at the absolute perfect time in January 2015, early in the PS4's life-cycle, and during a slow release schedule.
By ironing out many of the technical hitches that mired the Dead Island series, Dying Light builds on its moreish survival blueprint with slick parkour and exploration. Zombies are much more active and aggressive at night, forcing a change of pace every time the sun goes down and adding a greater sense of variety and fresh challenge to the gameplay.
The Following Enhanced Edition bundles in all of the game's post-launch DLC and expansion together, only increasing the hordes of reanimated shufflers to battle through.
Techland have just announced Dying Light Bad Blood, a PvP Battle Royale mode along with a brand-new sequel: Dying Light 2.
The Elder Scrolls 5: Skyrim
| Key Info | |
| --- | --- |
| Exclusive | No |
| Released | 2016 |
There's a reason Skyrim refuses to die. This PS4 re-release packs in all of the original game's DLC, along with a fresh coat of paint to bring one of best games from last generation up-to-speed.
Skyrim is one of the most influential games of the last ten years, and while not all of its ideas are totally original, it refined the blueprint for a modern open-world game - with a branching storyline, kooky side-quests, and tons of skills to specialise in. There are potentially 100s of hours of Elder Scrolls goodness to get through here, made even better by the new addition of mod support on console.
| Key Info | |
| --- | --- |
| Exclusive | No |
| Released | 2015 |
Fantasy isn't for everyone, and Fallout 4 offers something completely different in the massive open-world RPG arena.
Now with a fully-voiced main character, Fallout 4 immerses players in the radiation-scarred wasteland of the Commonwealth, littered with the series' distinctive brand of warped americana and pop-culture references. This is a much more accomplished shooter than previous Fallout games, but holstering your weapon and getting to know the motley groups of survivors is where the post-apocalyptic fun is really at.
There's great flexibility in the characters builds that you can make in Fallout 4, and the new base-building feature is an engrossing diversion.
| Key Info | |
| --- | --- |
| Exclusive | No |
| Released | 2018 |
FIFA 20 might only be an iterative improvement over last year's effort, but it's still got everything you could want out of a football game, with its unmatched amount of licenses giving it the edge over close rivals.
Although Career mode is still lacking some much needed TLC, FIFA 19's Ultimate Team is still as ferociously life-consuming as ever, and the addition of the Champions and Europa League TV packages make for genuinely fun single matches.
On the gameplay front, new ball physics make crosses much more effective, pace abuse has been reigned in slightly, and timed finishing has gone some way to creating a larger skill gap at the top end of play - with perfectly time presses giving a player's shots a huge boost in power and accuracy.
| Key Info | |
| --- | --- |
| Exclusive | Yes |
| Released | 2020 |
It's hard to believe it actually came out, but it did. Hell, we even got the chance to review Final Fantasy 7 Remake. It happened, and it was well worth the wait.
Square Enix managed to do justice to the original game, building out Midgar in a way that you never would have dreamed when playing the original back in the '90s. It stays true to its source materia (sorry), including every important scene you remember while also adding a bunch of worthy new stuff. It leans a bit too far into fan service territory during the final hours and it's a shame it's only a small portion of the original game, but we're salivating at the prospect of Part 2.
There's that battle system, which captures the essence of the original's Active Time Battle system while transfering it to real-time, action-based combat. And the music! My god, the music. At times, the nostalgia is almost too much. This is how you do video game remakes. Final Fantasy 7 Remake takes beloved characters and somehow makes them even better.
Final Fantasy 14: A Realm Reborn
| Key Info | |
| --- | --- |
| Exclusive | No |
| Released | 2014 |
Very probably the best console MMORPG, and indeed only really rivalled by the increasingly good The Elder Scrolls Online, Final Fantasy 14: A Realm Reborn< is a triumph. Astoundingly playable with a control pad and populated via full cross-play with PC, the PS4 version of Final Fantasy 14 is in no way an embarrassment to its Windows sibling.
This game is so beautiful and so playable that you'd almost never guess the same title was once applied to the financial and moral embarrassment that was Final Fantasy 14 Online. A compulsive life-eater, as all successful MMORPGs are, Final Fantasy 14 has years of life left in it.
| Key Info | |
| --- | --- |
| Exclusive | No |
| Released | 2016 |
Billed as a "Final Fantasy for fans and first-timers", Final Fantasy 15 delivers on that promise and pulls it out of the bag as a triumph for the series after years in development hell.
You hit the road with young Prince Noctis and his three best friends and advisors Ignis, Gladiolus and Prompto. But when things go awry on the way to the Prince's arranged marriage in the protectorate capital city of Altissia, so begins a quest that spans all corners of the land of Eos.
The real time battle system might put off some RPG purists, but the breathtakingly pretty visuals and heartwarming buddy drama make this a journey well worth taking.
Mainstay monsters like Cactuar and Tonberry make cameo appearances, but there's so much new to fall in love with.
| Key Info | |
| --- | --- |
| Exclusive | No |
| Released | 2017 |
Fortnite Battle Royale is the hottest game on the planet right now. And while it might have been a rocky start for Epic Games and Fortnite, any lingering doubt over its mainstream potential was squished when professional streamer Ninja, alongside Grammy award-winning rapper Drake, broke the all-time record on Twitch.
The battle royale formula is simple - just like in the Japanese novel by Koushun Takami that gave the genre its name - 100 people are dropped onto an island and told to fight to the death with whatever they can find. The habitable area slowly recedes, funnelling players closer together until only one is left standing.
There're a variety of game modes. Solo, duo and squads pit you against the rest of the playing field on your own or with up to three friends. While rotating special game modes, weekly challenges, or 50v50 grand battles liven up the format in slower weeks.
What separates Fortnite from other games in the battle royale genre, other than its now massive playerbase, are its crafting mechanics, which let you break down scenery and create cover on the fly.
Season 5 of Battle Royale just kicked off, with a host of new skins to collect and challenges to complete.
| Key Info | |
| --- | --- |
| Exclusive | Yes |
| Released | 2020 |
In our Ghost of Tsushima review we called the game out for its dated open world design, but if you're looking to get lost in the most visually stunning place this generation, you can't go wrong with Sucker Punch's latest. It's an absolute treat to look at - one of those games you turn on just to show your friends what the PS4 can do.
Combat might be simple, but it's mostly satisfying. Stealth is barebones, but it works. You likely won't care when you're galloping through a field of cherry blossom trees.
| Key Info | |
| --- | --- |
| Exclusive | Yes |
| Released | 2018 |
God of War is back and badder than ever in this awesome update to the series.
Now set in Norse mythology, you follow Kratos as he braves the bitter frozen wilderness with his son Atreus to scatter his wife's ashes at the tallest summit in the realm. The tough melee combat is still as tight as ever, but this time there's a wider emphasis on exploration and a deeper emotional undercurrent to the story.
On top of that it's a beautiful game, full of stunning vistas and explosive spectacle. There are tons of intense scraps to be had, brain-teasing puzzles to solve, and secrets to uncover. This is truly one of the modern classics on PS4.
| Key Info | |
| --- | --- |
| Exclusive | No |
| Released | 2014 |
The perennial worldwide phenomenon - despite launching last gen - was always going to make this list. GTA 5 refuses to leave the top sellers chart on any console, and is closing in on 100 million copies sold across all formats, making it the third highest of all time behind Tetris and Minecraft.
GTA Online has become an incredible cash cow for Rockstar, raising serious concerns over how long we'll have to wait for GTA 6. The base game remains as strong as ever though, with an engaging plot that's packed with uncompromisingly biting satire of modern life. After a nuclear apocalypse, all that'll be left is cockroaches and GTA V.
Hellblade: Senua's Sacrifice
| Key Info | |
| --- | --- |
| Exclusive | No |
| Released | 2017 |
Hellblade: Senua's Sacrifice is a great example of a game that set out with a goal in mind and achieved it. Devised as an examination of a person's descent into madness, Hellblade tries to emulate the experience of psychosis as it tells its personal and affecting story that draws on Norse and Celtic mythology.
Played with headphones, Hellblade is a masterclass of atmosphere, with whispering voices directing the player through much of their journey. The third-person sword combat can feel laborious to some, with spongy enemies soaking up a fair few hits before succumbing, but if you can get past that - and a camera that's just a little too tight into the character - Senua's Sacrifice is very interesting indeed.
| Key Info | |
| --- | --- |
| Exclusive | No |
| Released | 2018 |
The rebooted Hitman was a massive gamble for IO Interactive. After a four year break from the main series, Hitman returned as an episodic experience steadily released over a period of months. Fans were skeptical at first, but the exploration and replayability that had always been at the core of any Hitman game made it a natural fit.
Hitman 2 returned to the tried-and-true release format however, and delivers yet another consistently awesome and constantly replayable assassination sandbox puzzles.
This sequel does away with some of the hand-holding of the first reboot, leaving you free to craft your own murderous plans with the options available to you; often with grin-inducingly twisted results. You can be as subtle as spiking a socialite's favourite drink, or as blatant as shovelling a construction foreman into a cement mixer.
Throw in the steady stream of limited-time Illusive Targets, including some famous faces like Game of Thrones and Lord of the Rings actor - and perennial murder victim - Sean Bean.
| Key Info | |
| --- | --- |
| Exclusive | Yes |
| Released | 2017 |
One of the most technically perfect open world games ever made, Horizon Zero Dawn represents a startling transition for developer Guerrilla Games, previously best known for its grim shooters, Killzone. A team known for its technical wizardry did not disappoint, pulling off a huge and beautiful landscape with a fraction of the resources of competing titles, and giving itself comfortable breathing room to nail down everything else.
And nail it, it did. Horizon Zero Dawn manages to present a focused narrative that pulls the player along several threads at once without dropping momentum, painting in the background of its post-post-apocalyptic world setting poignantly and potently, in a way that makes you want to dig into the codices rather than mark them as read. Plus, the combat is absolutely banging and it's full of robot dinosaurs. Hard to argue with robot dinosaurs.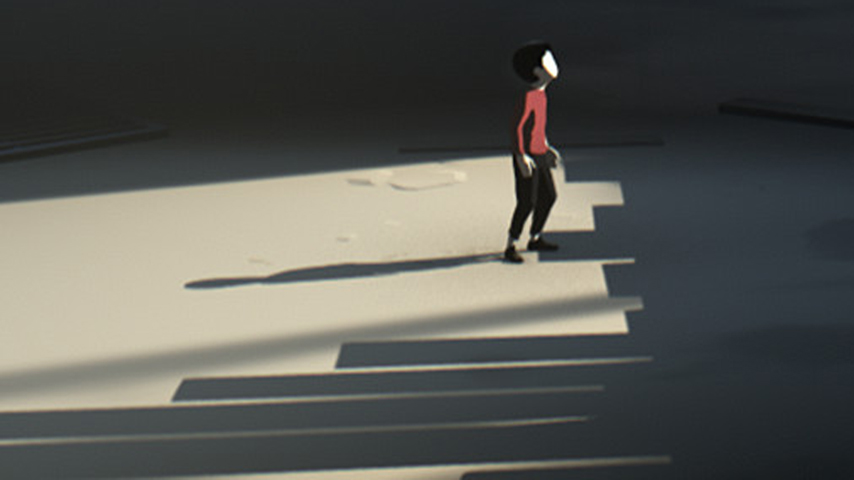 | Key Info | |
| --- | --- |
| Exclusive | No |
| Released | 2016 |
Inside is an incredible feat of interactive storytelling. Delivered without dialogue or exposition, you find yourself defenseless and beset by mysterious agents with no option other than to just keep moving forward.
PlayDead have refined the formula from their last indie masterpiece, Limbo, and created a deeply engrossing experience that will last in the memory long after you've cleared your first play-through. The platforming is tighter, more forgiving and responsive, but the deaths are just as violent and darkly humorous.
| Key Info | |
| --- | --- |
| Exclusive | No |
| Released | 2019 |
Kingdom Hearts 3 was starting to get to The Last Guardian levels of ridiculousness. Lost deep in the 9th circle of development hell, some people had started to lose faith that we'd ever see the end of the trilogy.
It's even more surprising then that once Kingdom Hearts 3 finally emerged at the end of January 2019, it actually delivered on its promises.
With a streamlined combat system and gorgeous and varied visuals, it nails the same charm we'd come to love from the series and brings events to a satisfying - if convoluted - conclusion.
If you're interested, make sure you unlock Kingdom Hearts 3's secret ending to cap off this Disney-fuelled RPG adventure.
| Key Info | |
| --- | --- |
| Exclusive | Yes |
| Released | 2016 |
The AI in The Last Guardian has been described as buggy, but there's some reason to believe that Trico's occasional bouts of stubborn rebellion are intentional; The Last Guardian is not about solving puzzles and fighting baddies as efficiently as possible, but about coming to care for a creature with its own independent existence.
If that was the aim, The Last Guardian succeeds spectacularly. Patiently winning Trico's trust, forging a bond between you, and having that bond overcome obstacles is a story masterfully told through gameplay rather than cutscenes. The usual Fumito Ueda tactic of only vaguely sketching the setting and background lore once again captures a powerful mystique, but it also serves as a beautiful background to the real story, never distracting from you and Trico.
The Last of Us Remastered
| Key Info | |
| --- | --- |
| Exclusive | Yes |
| Released | 2014 |
Yes, it's a re-release, but since Naughty Dog had pushed the ageing PlayStation 3 to its wheezing, gasping limits, The Last of Us Remastered is a better experience than the original. In any case, the father-daughter story of Joel and Ellie is one of the great tearjerkers of gaming, not just the generation that birthed it, and left many a hardened gamer swiping angrily at their brimming eyes, both at the tragedy of a post-apocalyptic world and the thought of an end to the hours spent in Ellie's company.
The Last of Us Remastered also includes the absolutely wonderful Left Behind DLC, which is packed full of even more feelings to make up for the absence of gun battles.
| Key Info | |
| --- | --- |
| Exclusive | No |
| Released | 2015 |
Has there ever been a game with a more relatable title? Life is Strange is a well-written narrative adventure that wears its influences from surreal dramas like Twin Peaks, Donnie Darko and The Butterfly Effect proudly on its sleeve.
The multifaceted plot revolves not only around the search for a long-missing child, but the blossoming relationship between reunited friends and the general angst of trying to find your place in the world as a teenager.
The time-bending mechanics add an extra layer of interactivity to the story, making Life is Strange an engaging experience throughout its strongly-paced runtime. Plus it's an easy Platinum too.
Metal Gear Solid 5: The Phantom Pain
| Key Info | |
| --- | --- |
| Exclusive | No |
| Released | 2015 |
Metal Gear Solid 5: The Phantom Pain sure is a strange one. After a tumultuous development - which culminated in legendary series creator Hideo Kojima dumping long-collaborators Konami to go independent following the game's release - what emerged bore many of the unmistakable hallmarks of a Metal Gear game, but was very different from what had come before.
The reportedly unfinished story takes a back-seat in favour of a looser structure, which sees Snake infiltrate different areas in large, sandbox maps set in Central Africa and Afghanistan. The sneaking is better than it's ever been, and the wealth of options afforded to the player by the free roaming levels give each mission exceptional replayability.
Kojima Productions created the Fox Engine pretty much specifically for MGS 5, and it's a shame that it'll probably never be used to its full potential again.
| Key Info | |
| --- | --- |
| Exclusive | No |
| Released | 2019 |
The latest in the Metro series of cult shooters, Metro Exodus, is the most ambitious yet. Sure there are mutants to squish and weapons to craft - just like you've seen before - but because of the unique setting and engrossing plot, where post-nuclear survivors have settled in the Moscow metro network, Metro offers something you just can't get anywhere else on the console.
It's also a tough game, where scarce resources and powerful enemies make survival a proper battle. It's the little touches, like having to wipe your gas mask clean after you step in a puddle, that give Exodus the feeling of a hardcore survival game, but without the babysitting that goes along with things like a hunger or thirst meter.
With more open and expansive environments than the previous two games - which you don't really need to have to played to enjoy the action - Metro Exodus is an enjoyable, differently paced adventure that's heavy on exploration and atmosphere.
Middle Earth: Shadow of War
| Key Info | |
| --- | --- |
| Exclusive | No |
| Released | 2017 |
Middle Earth: Shadow of War is one of those rare sequels that takes everything that's fantastic about the original and ratchets it up across the board. It's as violent as it is expansive and satisfying, and manages to blend a lot of quite gamey mechanics - like weapon upgrades and skill trees - in a way that feels in keeping with the cinematic versions of The Lord of the Rings.
Like Shadow of Mordor however, the real star of the show is the much-celebrated Nemesis System, which spawns semi-randomly-generated mini-bosses that persist throughout your journey. Defeated by a powerful Orc? He'll remember and taunt you when you next square up. Fail to land the killing blow before the enemy escapes? He might just hunt you down with a score to settle. Following widespread criticism, Warner Bros also removed the game's loot box system, which the publisher admitted negatively effected Shadow of War's balance.
| Key Info | |
| --- | --- |
| Exclusive | No |
| Released | 2018 |
Monster Hunter World is the series' big break in the West after years of epitomising the "big in Japan" stereotype.
Pitting you against incredibly designed, giant monsters that're beautiful and terrifying in equal measure, Monster Hunter World sets you loose in enclosed, but diverse locales on the hunt for said troublesome beasties. You'll visit the same locations again and again throughout the game as you complete missions and grind for the best weapons and armor, but the intense, tooth-and-nail battles make it time well spent.
This latest instalment also has the most fleshed out and engaging story mode of any Monster Hunter to date, which not only introduces most of the game's best monsters, but does a great job of driving you towards more difficult end-game encounters.
Solo play is a viable option, but the best hunting is always in a party with up to three friends. Don't worry too much if you've not got anyone to play with though, there's a good system for joining other players' in-progress quests.
Capcom are alway doing their best to support the game post launch. The first DLC boss - Deviljho - launched recently, adding a roaming high-level boss to pretty much every area in the game.
| Key Info | |
| --- | --- |
| Exclusive | No |
| Released | 2017 |
It's impossible to talk about what makes Nier Automata so bloody special without spoiling it, so let's just say that, like its precursor, it should not be written off as just another action RPG until you're tens of hours in and it hits you between the eyes with something startling and heartbreaking that simply could not have worked without the preamble.
We can talk about the gameplay, though. Platinum's stylish action is very much in evidence, but the degree of difficulty customisation is unrivalled. On the easiest setting you can make the game literally play itself; on the highest, one hit kills and you can dump out all those HP boosting skills in favour of pure damage output. A masterful balancing act between accessible and very, very deep.
| Key Info | |
| --- | --- |
| Exclusive | No |
| Released | 2017 |
Unfairly written off as "Dark Souls, but Japanese", Nioh is the result of a long, long collaboration between hardcore action developer Team Ninja (Ninja Gaiden, Dead or Alive) and the estate of filmmaker Akira Kurosawa; it is based on an unfinished script. More than a decade after it got started, Koei Tecmo clearly realised it was sitting on something hot, and signed the project to Sony to ensure it didn't end up on the same bargain bin pile as the likes of Toukiden and Romance of the Three Kingdoms.
Thank goodness for that! The changes Nioh makes to the Souls formula - the introduction of formal stances, the stamina regain system - seems small at first, but a few bosses in the game stops messing about and demands you really learn how to play the damn thing, and from then on you're in a white-knuckled world of hurt. The gorgeous feudal Japanese flavour is just icing, honestly.
| Key Info | |
| --- | --- |
| Exclusive | No |
| Released | 2014 |
The question at the centre of Outlast is simple, but effective: Are you afraid of the dark?
The first Outlast - more than its recent sequel - is your go-to game for serious chills on PS4. It takes the the tried-and-tested horror trope of a derelict psychiatric hospital and throws you in at the deep end, armed only with a night-vision video camera.
The camera guzzles battery power quicker than an iPhone 6 on Pokemon Go, adding an unrelenting sense of urgency that forces you to push forward into places you'd much rather not go.
There's more than just jump scares on offer here though (although there are certainly a few). Outlast works in elements of psychological horror, as well as decent stealth gameplay.
| Key Info | |
| --- | --- |
| Exclusive | No |
| Released | 2016 |
Activision-Blizzard have always been plain about their esports ambitions for Overwatch, which are just now being realised with the establishment of the multi-million dollar Overwatch League.
Although a first-person hero shooter might not be the most watchable contest, the game's highly marketable roster of impeccably designed characters stand head-and-shoulders above similar games.
Constantly tweaked and updated, Overwatch's relatively slim amount of maps and game modes are kept fresh with a steady stream of adorable cosmetics, weekly brawls and new heroes. The latest is Brigitte Lindholm, daughter of defense hero Torbjörn, who wields a personal barrier shield and rocket flail that deals A-o-E damage.
| Key Info | |
| --- | --- |
| Exclusive | Yes |
| Released | 2017 |
The best JRPG in a decade and one of the best-reviewed games of the last few years, Persona 5 is exactly what Atlus said it would be: the pinnacle of the series. Every system has been refined and fine-tuned to perfection. The writing and characters are more compelling than ever. The stakes feel incredibly high.
Moreover the challenge has not been toned down for modern sensibilities. This is not a game that encourages casual play, but one that demands forethought and strategy to navigate many conflicting pressures. This is 100% On Theme, too, which is a nice bonus.
| Key Info | |
| --- | --- |
| Exclusive | No |
| Released | 2019 |
Rage 2 is much more of a power fantasy than its predecessor, offering an abundance of movement and combat abilities for players to unlock and experiment with. Alongside the pink hues exploding everywhere, you're able to find a wealth of powers and weapons to wield against your enemies, including a revolver that fires incendiary rounds you can detonate and a rocket launcher that can lock-on and fire a barrage of miniature missiles.
Playing as a Ranger in a power suit you can zip around the place in no time, and even slam into your enemies in a power move that's just as gory as it sounds. You can drive or fly every vehicle you find, letting you explore this colourful sequel and find the arks that house the best gear.
| Key Info | |
| --- | --- |
| Exclusive | No |
| Released | 2018 |
One of the true highlights of 2018, Red Dead Redemption 2 is one of Rockstar's best games - and that's saying something. Not only is it an astounding technical achievement, with a massive game-world full of incredible lighting, fine detail, and diverse locales, but it tells a deep and memorable story packed with strong characters.
Complementing the story missions are a huge range of side quests, diversions, and minigames; whether you're hunting for perfect pelts, playing poker in the saloon, or on the trail of a serial killer, every activity is presented with an invariably high level of polish.
| Key Info | |
| --- | --- |
| Exclusive | No |
| Released | 2019 |
Barely a month into 2019 and already a Game of the Year contender arrived. Resident Evil 2 Remake captures the horror of the original game perfectly, adding in some new challenges and revamping everything that was frustrating about the original.
Although it's dripping with squelchy modern visual flourishes, Resident Evil 2's overhauled, but still tactile control scheme is what makes it really feel like the game Capcom would've made in 1998 if they'd had access to new technology.
Kirk's review of Resident Evil 2 Remake shows how gripping and terrifying the gameplay is, and we have a complete guide on how to survive Raccoon City and on how to achieve the elusive S Rank in your playthroughs. Just watch out for Mr. X.
Resident Evil 7: Biohazard
| Key Info | |
| --- | --- |
| Exclusive | No |
| Released | 2017 |
After five years in the shadows, Resident Evil returned to reclaim its survival-horror crown with Resident Evil 7: Biohazard.
IThe switch to a first-person perspective - as well as going back to the series' roots by stripping away many of the action-orientated set pieces that had seen the franchise lose its way - reinvigorated Resident Evil. It's such a different type of experience to the new Resi 2 Remake, that we felt it needed to stay on list itself.
All of Biohazard is playable in PSVR, which adds another level of sheer terror to the eerie, claustrophobic environments.
| Key Info | |
| --- | --- |
| Exclusive | No |
| Released | 2016 |
Nothing approaches Rez Infinite for pure rhythm action bliss. If you're ready to chill out, contemplate the universe, and groove to pretty colours, look no further. Ever.
This isn't an all-new game, but rather a resurrection of Tetsuya Mizuguchi's Dreamcast-era classic. The vanilla remaster is pretty good, but by all the gods in virtual reality it becomes precisely what it was always meant to be: a superb, mind-bending trip of synesthesia in which you become one with the music. If you have a PlayStationVR and you don't have Rez Infinite, correct this. You won't be sorry.
Rise of the Tomb Raider: 20th Anniversary Edition
| Key Info | |
| --- | --- |
| Exclusive | No |
| Released | 2015 |
Yes, Xbox got it first, but Square Enix's sensible financial decision meant it could pop back up on a moe significant date with a new and improved expanded release packed with special bonuses and classic throwbacks for longterm fans on the platform that has always been Lara Croft's domain.
Rise of the Tomb Raider builds on Tomb Raider's foundations with exciting combat, spectacular landscapes and better puzzles. But it also throws in a huge stack of weird ideas, like an endless, procedurally generated survival mode; gameplay-changing challenge cards; and interactive Twitch streaming. There's no multiplayer this time, which is probably a good thing, and yet you could keep playing this game pretty much forever. Amazing.
| Key Info | |
| --- | --- |
| Exclusive | No |
| Released | 2015 |
A sequel to the snappily-titled Supersonic Acrobatic Rocket-Powered Battle-Cars, Rocket League pulls off that most difficult of feats: being a great sports game for people who don't like sports.
Car football is an simple, but brilliant concept to grasp, and when paired with the chunky physics systems and easy to learn, tough to master suite of trick shots and skills, creates a brilliantly addictive that's tons of fun game after game.
Psyonix made the smart choice of releasing the game as a PlayStation Plus downloadable title when it first came out, instantly netting themselves a large and committed playerbase.
Sekiro: Shadows Die Twice
| Key Info | |
| --- | --- |
| Exclusive | No |
| Released | 2019 |
The evil minds at FromSoftware have done it again.
Sekiro: Shadows Die Twice is an audaciously difficult character-action-adventure which looks set to not just be another cult classic, but one of the best PS4 games of 2019. The restrictive Dark Souls stamina bar might be gone, but in its place is a more twitch-intensive, mechanically complex combat system based around deflecting and countering opponent's hits.
The story might be easier to follow, but don't think Sekiro will give you an easier ride. This is FromSoftware at their most unapologetic, devious best.
| Key Info | |
| --- | --- |
| Exclusive | Yes |
| Released | 2018 |
We finally received the Spider-Man we'd all been waiting for since 2002's Spider-Man on the PS2 with the release of Marvel's Spider-Man. With fluid web-slinging and rhythmic combat, Insomniac Games has listened to what kind of superhero game Marvel fans really want.
Marvel's Spider-Man is full of cooky one-liners, useful gadgets and MCU easter eggs that immerse you in the world of Peter Parker, with three distinct acts to tell this new story. What can be found in the city of Manhatten changes as you progress, and the story darkens, with a welcome departure from rigid, linear storytelling and quick time events found in many modern PS4 titles.
Star Wars Jedi: Fallen Order
| Key Info | |
| --- | --- |
| Exclusive | No |
| Released | 2019 |
Thanks to its tough melee combat, Jedi Fallen Order is Star Wars meets Dark Souls - complete with respawning enemies and harsh penalties for death.
This means that it's not quite the swashbuckling action game many were expecting, but there are enough goofy dad jokes and faithfully recreated characters to nail that Star Wars-y feel.
While the character graphics aren't great, many of the planetary environments you visit on your galactic adventure are fantastic. One of the things Jedi Fallen Order does really well is nerding out and visiting locations with ties to classic characters. What's cooler than hanging with Chewbecca's wookie pals on Kashyyyk, or learning more about mysterious fan-favourite villain Darth Maul on his home planet of Dathomir.
| Key Info | |
| --- | --- |
| Exclusive | No |
| Released | 2016 |
Oh, no, don't get us wrong - at release, Street Fighter 5 was absolute rubbish. The single-player content was an absolute joke, made even funnier when online services proved about as reliable as a carpenter who turns up and bangs your water pipes with a wrench, asking where the leak is.
Months and months later, it's finally become a pretty solid package. Updates have filled out the gaping holes in its content, balance is constantly adjusting in-line with high-level play, and it doesn't fall over every six seconds. Most importantly, at its heart it is Street Fighter, and that's the fighting game that sets the bar for all others. Thank goodness Capcom finally managed to clear away the crap. We still back it over Injustice 2, Tekken 7 and Marvel vs Capcom Infinite.
| Key Info | |
| --- | --- |
| Exclusive | No |
| Released | 2020 |
Streets of Rage 4 is the perfect revival of the side-scrolling beat 'em up, blending the old with the new in fresh and exciting ways. It slaps, it crunches, and it keeps up the tempo across the entire campaign.
Our Streets of Rage 4 review calls it "a triumph that feels arcade perfect in an era where all the arcades have long since been bulldozed".
| Key Info | |
| --- | --- |
| Exclusive | Yes |
| Released | 2020 |
The Last of Us Part 2 is one of the best games of the generation - don't listen to the haters. If you're looking for brutal combat, nail-bitingly tense stealth, and a story that surprises you, this is the game for you. Check out our The Last of Us Part 2 review if you don't believe us.
Naughty Dog's best game was the perfect way to round off the generation for PS4.
| Key Info | |
| --- | --- |
| Exclusive | No |
| Released | 2016 |
Titanfall 2 was sent out to die by EA. Releasing a week after Battlefield 1 and a week before Call of Duty meant that it was ignored by much of the mainstream shooter crowd, and left unloved and underappreciated.
Taking the game on its merits though, Titanfall 2 is a refreshingly different near-future shooter that blends slick, fast paced twitch-shooting with more measured mech combat. The single-player campaign is one of the best in an FPS in recent memory, and while the multiplayer isn't the most populated, can still serve up some top-quality fragging.
| Key Info | |
| --- | --- |
| Exclusive | No |
| Released | 2016 |
Described as "rhythm action violence", Thumper is the blood-red answer to Rez Infinite's soothing blue glow. Thumper is a rhythm game so intense that playing it inside your PlayStationVR can honestly be a bit too much. When marketers call a game visceral, they better check themselves; does it make your guts squirm the way Thumper does?
If you ever enjoyed pressing buttons in time to a beat, you owe it to yourself to check out Thumper. This is the other side of the coin, the dark shadow of chill-out trance, the training tool of the warriors of the future. It will hurt you.
Uncharted: The Lost Legacy
| Key Info | |
| --- | --- |
| Exclusive | Yes |
| Released | 2017 |
Imagine an Uncharted game that didn't go for so long that you get sick of it before it runs out of linear traversal "puzzles" and identical combat encounters. That's Uncharted: The Lost Legacy, an Uncharted game that gives you a larger area than any of its precursors and the freedom to tackle it in whatever order you choose, but still manages to clock in at a weekend or two's play time.
Chloe and Nadine are a fantastic pair of leads; as much as we love Nathan Drake, Lost Legacy proves Uncharted doesn't necessarily need him to succeed. There are still plenty of quips, and there's no loss of chemistry just because the romance has been stripped out. (Or has it?? Tumblr and our hearts both says: no.) Charming, packed with action, new enough to feel fresh and short enough not to wear you out. Highly recommended.
| Key Info | |
| --- | --- |
| Exclusive | No |
| Released | 2015 |
Lorded as the new high watermark for intelligent writing and great quest design, The Witcher 3 is an incredible achievement that maintains its exceptional level of quality from its first minute to its last.
The recently released Game of the Year Edition includes both of the game's great DLC packs: Hearts of Stone and Blood and Wine, offering completionists nearly 200 hours of gameplay for their money.
The Witcher 3's story is full of twists and turns, unique characters, and more than its fair share of affecting moments on the way to its multiple endings. On the gameplay side though, the challenging combat and plethora of monsters and beasts to hunt mean make this a true sword and sorcery classic.
| Key Info | |
| --- | --- |
| Exclusive | No |
| Released | 2016 |
A game by Jonathan Blow, creator of what might be the original indie darling video game, Braid, The Witness is a master of the devious art of making the player feel clever.
As you wander the open-world encounting and solving puzzles, the enigmatic mystery of the island setting begins to open up, without ever revealing enough to confirm your conclusions.
If you get stuck on a puzzle, just wander over to another, casting an eye over the beautifully designed world that's bright, airy and full of saturated colour.
Wolfenstein 2: The New Colossus
| Key Info | |
| --- | --- |
| Exclusive | No |
| Released | 2017 |
With The New Order, MachineGames brought a new lease of life to an old, old series, updating Wolfenstein's distinctive brand of Nazi-squishing, run-and-gun FPS action for a new generation. With Wolfenstein 2: The New Colossus, they've refined that winning formula.
Set in an alternate time-line '60s America, The New Colossus once again follows BJ Blazkowicz in his one-man war against evil, and features more gloriously ultra-violent action set-pieces than you can toss a grenade at.
| Key Info | |
| --- | --- |
| Exclusive | No |
| Released | 2016 |
Another genre better known on PC, Firaxis have not only gotten XCOM 2 to work on console, but made it great as well. The deep turn-based strategy mechanics that made the series' name make the jump, as do the smooth interface and brilliant cinematic presentation.
You might feel like your squad members have been taking shooting lessons from the Imperial Stormtrooper Academy when they miss yet another shot from point-blank range, but it's that brutal difficulty that hooks you in.
One of the best bits about XCOM is messing around with the troop customisation, changing the everything about the guys and gals you're sending into battle. It adds yet another layer of tension when the recruit you spent ages making up a backstory for is pinned down under fire.
| Key Info | |
| --- | --- |
| Exclusive | No |
| Released | 2015 |
After years of languishing in cult obscurity, we were delighted to see Yakuza 0 go viral thanks to a chicken. The chicken, received as a prize in a memorable and highly shareable scene, is a recruitable team member. This is nowhere near the weirdest or most delightful thing to happen in Yakuza 0, let alone the rest of the series, and a welcome wake up call for those who'd written off the open-world beat-'em-ups.
Yakuza 0, like its siblings, balances a very Japanese hyper-drama set in Tokyo's notorious criminal underbelly with just - total nonsense. It oscillates wildly between very serious business and utter playfulness; these are games made for playing with, by people who enjoy play as much as they enjoy the organised crime, action hero power fantasy - and the cities of Japan.
Evergreen list
The best games of each platform
Best of series and misc