Final Fantasy 15 is getting a lavish $200 hardcover book of lore, concept art and more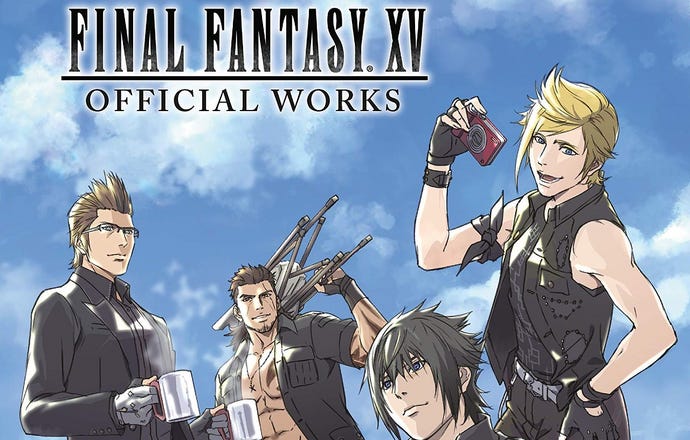 Surprising everyone, Square Enix and Dark Horse have announced the Final Fantasy 15 Official Works – a hardcover book that features an encyclopedia of information and materials from the 2016 RPG.
Basically, it's a vast 192-page compendium that's only been released in Japan so far. It contains an assortment of Final Fantasy 15 lore, commentary, data and concept art. It also digs into the creation of the game, the world of Eos, the game's characters and so much more information than you could possibly need about the game's universe. The Final Fantasy 15 Official Works is due for release on 9th March for $40.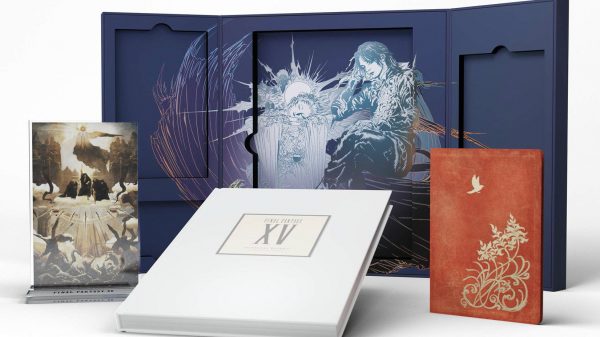 Of course, because this is a Square Enix release, there's also going to be a Final Fantasy 15 Official Works Limited Edition. This version of the book comes in a specially designed case, alongside an acrylic art display and a replica of the Lover's Notebook used by Noctis and Luna in the game. Brace yourself, though, as this version is a whopping $200. It launches the same day as the standard edition.
Both versions are available to pre-order now from Amazon if you'd like to add either to your collection.
Personally, I'm not sure Final Fantasy 15 is the most well-regarded game in the series by fans? Sure it's decent, but I also guess Square Enix has to do something with all the world-building materials they created for the game during its 10-year development cycle. Hey, remember the film Kingsglaive, too? Good times.
To be the first to hear about any more cool gaming merch or the best offers from across the net, do remember to chuck Jelly Deals a follow on Twitter. Ta!