Final Fantasy XIII sells over 5 million units worldwide in FY10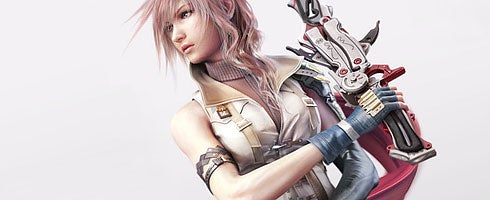 Square Enix has announced its sold over 5.5 million units worldwide of Final Fantasy XIII in the company's fiscal year ending March 31, 2010.
The RPG went on sale in Japan first just before Christmas last year, selling 1.85 million units. It later went on sale in early March of this year in the west, with the US outselling Europe by 1.79 million copies to the latter's 1.77 million.
Square Enix confirmed the day after FFXIII's launch in the west it had shipped 5 million units worldwide of the game.
The firm's also confirmed Batman: Arkham Asylum has gone on to sell over 3.2 million units worldwide, while recently-released Just Cause 2 is nearing the 1 million mark, having sold 0.92 million units.
The information came out of the company's full-year financials. Get that here.
Full breakdown below:
Final Fantasy XIII - 5.55 million units
Dragon Quest IX - 4.26 million units (Japan alone)
Batman: Arkham Asylum - 3.24 million units
Kingdom Hearts: 358/2 Days - 1.49 million units
Dragon Quest VI - 1.29 million units
Just Cause 2 - 0.92k units
Dissidia: Final Fantasy - 0.82k units (Japanese LtD sales - 1.81 million units)
Kingdom Hearts: Birth By Sleep - 0.76k units