PinCool is a new studio from a former Dragon Quest producer and NetEase
The studio will work on a range of interactive media.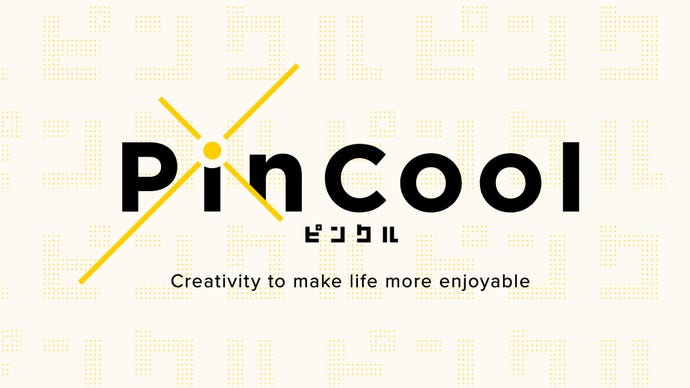 NetEase Games has announced a new studio called PinCool, led by former longtime Dragon Quest franchise producer Ryutaro Ichimura.
Announced today, May 29, the new studio is based in Tokyo, with a main focus on developing video games, but will also plan on producing a range of types of interactive entertainment. The studio is led by Ichimura, who has produced games like Dragon Quest 8 and 9, and has been in the games industry for more than 20 years. Ichimura was also involved with the development of Dragon Quest: The Adventure of Dai, the anime adaptation of the long running video game series.
Watch on YouTube
Over on PinCool's website, Ichimura explained the origin of the name, writing, "The company name comes from the Japanese phrase 'pin to kuru,' expressing when an idea clicks. The English name 'PinCool' is pronounced similarly and is stylized to include the English word 'cool' as well."
Ichimura also expanded upon what the studio plans to work on: "As an entertainment production company, our core business is the design and production of games for consoles, but we're not stopping there. We will take advantage of our breadth of experience to do design and production work across the entertainment industry, including mobile games, arcade games, manga, anime, film, toys, theatre, and events." He also wrote that the studio plans to release smaller titles while it works on its bigger ones.
So far it hasn't been mentioned what kinds of genres we can expect from the studio, so we'll have to wait and see what it offers. NetEase Games has been steadily expanding its portfolio of studios, last month announcing Anchorpoint Studio, which is being led by the former lead designer of Remedy Entertainment's Control. NetEase is also potentially involved with a lawsuit against Blizzard over the latter allegedly not delivering on refunds it promised to gamers in China.
We founded the company!
The name of the company is "PinCool, Inc.".
"Creativity to make life more enjoyable" It is a name that expresses our desire to "make the world fun!
We hope to entertain people all over the world with our games and other forms of entertainment with you! pic.twitter.com/MdEVSlZZTg

— 株式会社ピンクル / PinCool, inc. (@PinCool_info) May 29, 2023