The Quarry features a "death rewind" mechanic that lets you undo your fatal mistakes
Director Will Byles explained how the mechanic works in a recent interview.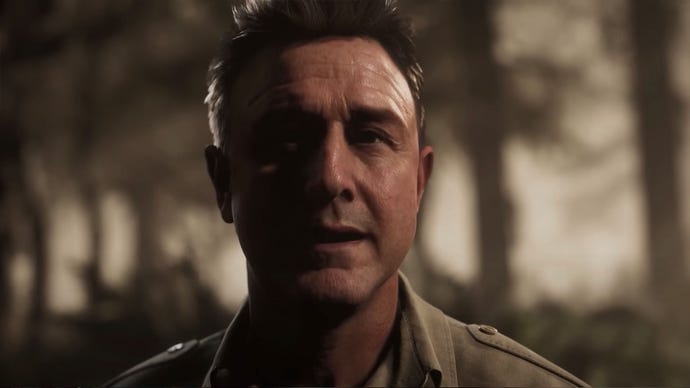 The Quarry director Will Byles recently explained how the upcoming slasher-inspired horror game's Death Rewind mechanic will work.
If you're playing a Supermassive Games game, you can probably expect one (normally more) of the characters to die in your playthrough. The Quarry is set to be no different, but speaking with SegmentNext last week (April 28), Byles explained a new mechanic that will be available in the game once players have beaten the game that will let them undo a select number of deaths.
"Death Rewind is a retry mechanic that unlocks after you've gone through the story, or if you purchase the Deluxe Edition of the game," explains Byles. "You're essentially granted three "lives" that enable you to avoid a character death at the cost of using one of the lives. You'll be taken back to the moment you made a critical choice that results in the character's death so that you can make a different choice."
While it's a little iffy that a mechanic that would be useful to have even from your first playthrough, Byles did also explain that The Quarry takes around 10 hours to playthrough, depending on the player. "The game is also designed to be highly replayable, as we think many will want to go down alternate paths and make different choices. If you're looking to experience every permutation of the story for The Quarry, you will find yourself playing for a very long time!"
Byles also recently spoke about the branching narratives in the game, saying that it will have 186 different endings for players to experience, which really emphasises that whole replayability thing.
The Quarry was first revealed back in March, and is separate from Supermassive Games' Dark Pictures Anthology. It's something of a spiritual successor to Until Dawn, and has a bit of a star studded cast, with actors like David Arquette (Scream), Justice Smith (Jurassic World), and Brenda Song (Dollface).