The Quarry could be Supermassive Games' best game since Until Dawn
This narrative-driven slasher sure knows how to have fun.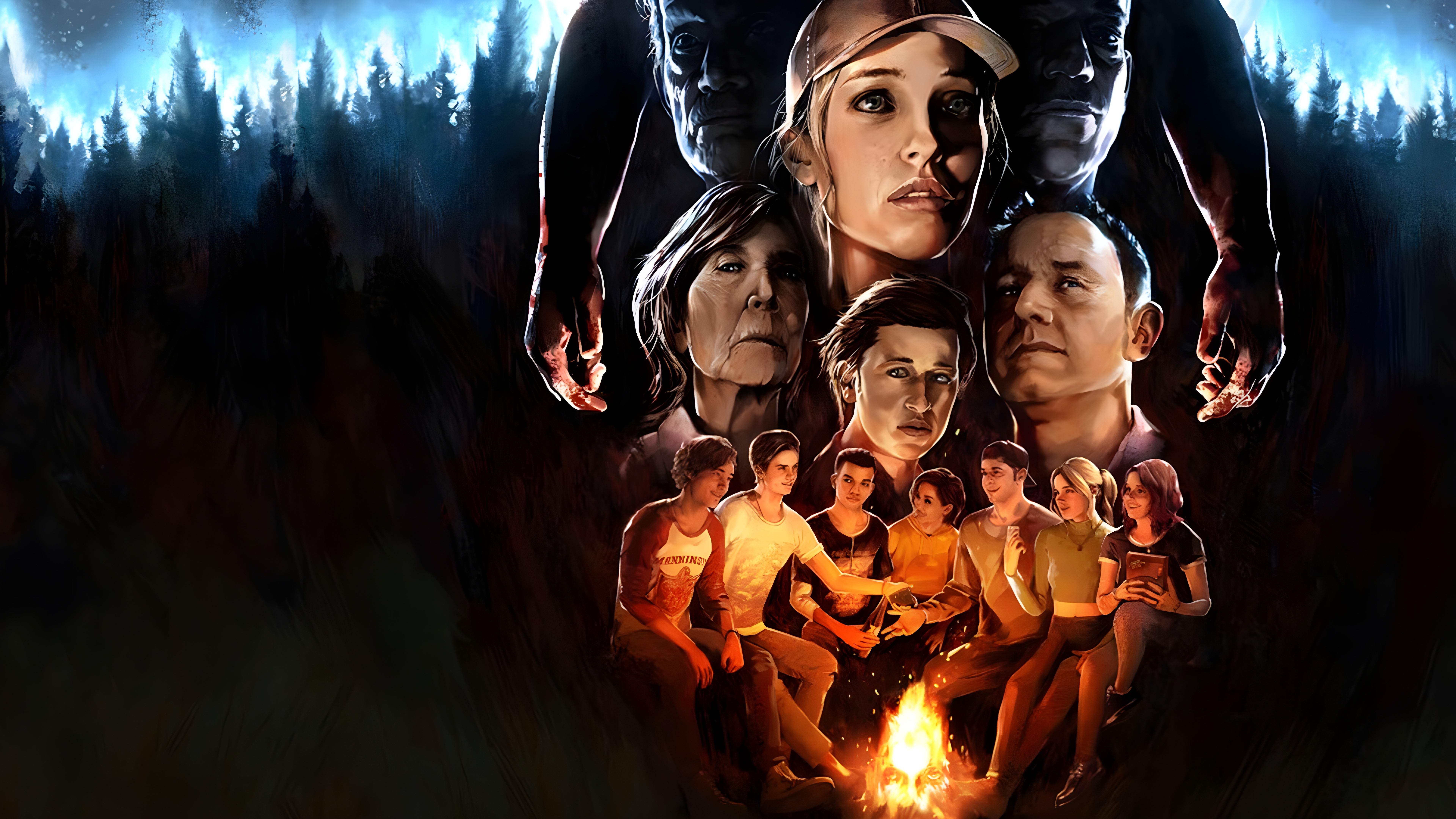 If you're not sure whether you know of The Quarry or not, it's that narrative-driven horror game with 186 endings from Supermassive Games that you've been hearing about. Supermassive Games is renowned for its cinematic, psychological tales that put you in the shoes of each character, while also somewhat giving you the privilege of being the director.
Supermassive Games' first full story-based release was Until Dawn back in 2015 (one of the best horror games of all time, by the way), which follows eight teens as they plan to party the night away at a lodge in Blackwood Mountain. In true slasher fashion, things turn awry, and it's up to you to decide what the next step is (and how many of them survive).
Since 2015, Supermassive Games has spent time working on The Dark Pictures Anthology (Man of Medan, Little Hope, House of Ashes, and soon, The Devil in Me), which follow a similar structure. The anthology installations offered various riveting stories of the supernatural, but none of them have yet come close to Until Dawn.
But the studio's next game, The Quarry – free from The Dark Pictures umbrella – is a contender.
The Quarry acts as a spiritual successor to Until Dawn, and in this tale we aren't dealing with the supernatural happenings of The Dark Pictures Anthology. Instead, we are returning to slasher roots once more. The Quarry takes everything people loved about Until Dawn, intertwines it with newer features from the anthology titles, and the result appears to be a brilliant, blood-spattered bash that is insistent on having fun amidst the horror. This is what all true slashers are about, right?
When camp is over, the kids have gone home and the camp counsellors' car has broken down, and the group of nine find themselves stuck at Hackett's Quarry for another night. While Mr. H warns the counsellors to stay inside until he returns in the morning (why he flees for the night, we're not sure), the teens do exactly as you'd expect: the opposite. You're alone at a camp for the night with friends, so, of course, it's time for a big blowout!
---
A star-studded cast make up nine characters you'll love, for different reasons
You'll take on a different counsellor during each Act in The Quarry, and our preview build allowed us to play out the events of Act 2 and Act 3. This was plenty for me to sink my teeth into, allowing ample time to have fun, get to know the characters, and jump into some terrifying action.
I started out by getting accustomed to the characters, arguably one of the most important elements of these narrative-driven games. Nobody wants to spend multiple hours unable to flee the most irritating or boring of personalities; this was the issue that the latest anthology instalment, House of Ashes, had. However, much like the good ol' days of Until Dawn, I think this might be a cast that I won't hate.
Those are likely my famous last words, but having a cast of characters that are easily likeable (even with their negative traits on full display) is what makes these games all the more memorable and even more difficult; you feel as though it is your personal responsibility to keep these counsellors alive – either for their own sake, or so you can see their relationships play out – and the attachment you form with them becomes all too real.
It is with these attachments come the most emotional and engaging playthroughs, and to have an array of vibrant characters, most of which consist of a Hollywood horror cast, feels refreshing. I'm also completely unprepared for when I, no doubt, accidentally trigger the death of my favourite character. With 186 endings on offer, nobody is safe.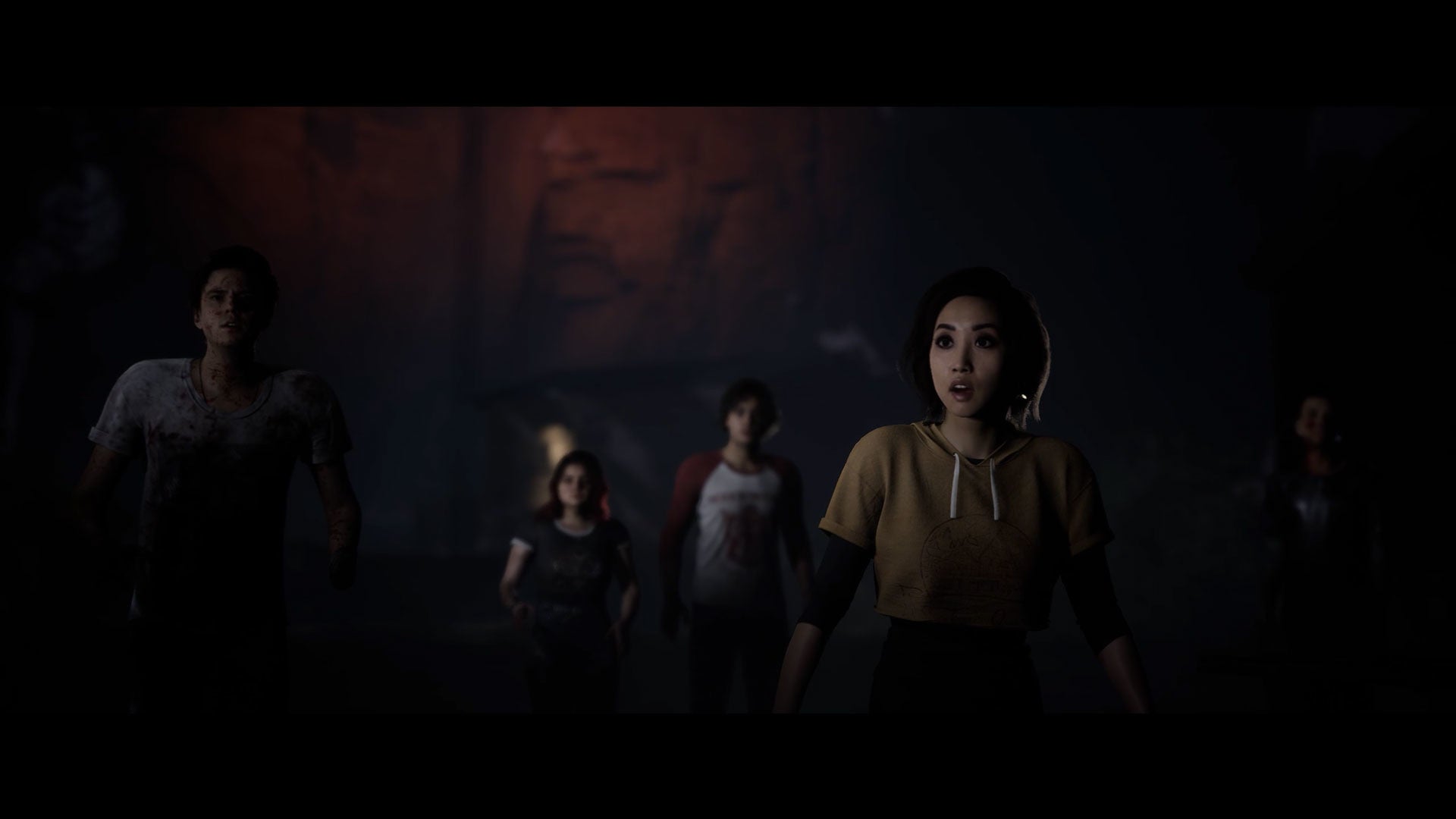 You don't have to spend any longer than fifteen minutes playing The Quarry to get a feeling for the dynamics between each character too, and as a game, it's excellent at cementing these relationships. They stand at the center of everything, after all, and Supermassive has now had a lot of practice at establishing complex interpersonal relationships quite quickly.
As suchh, there's no chance that you're forgetting who is crushing on whom, but there's every chance that you can make that relationship blossom – or you can crush their hearts. The choice is yours, and while the choice is also advertised as being yours in The Dark Pictures Anthology, it often feels as though your dialogue decisions don't have the biggest overarching impact on relationships.
In The Quarry, however, this is different. With a multitude of endings, regular reminders of your 'Path Chosen' (an indicator that you've made a decision that'll have an overarching effect on your story), and how easy it feels to have an affinity towards these personalities, your decisions and relationships feel more impactful than ever before.
---
It feels like good fun, while constantly reminding you that this is a horror game
From the beginning of my preview, The Quarry is accompanied by a stellar soundtrack. It's something you'd expect from a slasher, considering it's full of what you'd expect teens to be listening to: pop tracks and indie bops. Yet, laced into the soundtrack is noir tones and typical horror scoring.
One moment, you're enjoying the bonfire as the camera simply rests for a while, allowing you to take in the whole landscape and the soundtrack that comes with it. The next moment, you're in the forest aiding Abby to safety as the subtle scoring builds tension, and the growls of the unknown monster beckon you. The Quarry uses juxtaposition a lot to switch between good fun and true terror, and a lot of this is direct, while being pushed along by the soundtrack. It's a brave directorial decision – and one that pays off well.
At the beginning of Act 2, it's time to pick up the ramshackle shotgun one of the teens found and blast some watermelons. While I was horrified to see my favourite fruit going to waste, this is one of the most fun attempts at a tutorial I've seen in a while.
We can safely assume this is our first-time wielding a weapon in The Quarry, so the watermelons are merely our test dummies for what's to come – and what great test dummies they are. Paired with an upbeat tune and some jovial bickering, the scene feels nothing more than some cheap fun for the camp counsellors. When the bickering goes too far or the gun gets into inexperienced hands, the brief suspense in those moments, suddenly reminds you that this is all going to turn sinister.
Perhaps not at that very moment, but every time an ounce of tension worms its way into the air, any fun that you're having seems to be called out by the game. You may be having some good-natured fun in one Act, but The Quarry is expert at establishing suspense and reminding you that things will go wrong sooner or later. It allows you to have fun sometimes, and the characters are funny, but with unseen hands, Supermassive quickly reins you in to remind you danger is imminent.
---
I'm ready for more lights, camera, action (but mainly suspense)
While a lot of my hour spent previewing The Quarry was spent working out who's sleeping with who – or who is crushing on who – I did get a brief glimpse of the action. As is tradition with both Supermassive Games and the slasher genre, something terrible is lurking in the woods, and our characters are going to end up facing it, whether they like it or not. They'll either fall victim to horror or fight for their lives; the only difference between slasher movies and Supermassive Games is that the lives of these teens is in your hands.
As Abby and Nick, two innocent lovebirds, share a moment together in the forest during Act 3, it's soon apparent that they have company. This company is quite clearly hungry, too, as it growls menacingly and begins to hunt them down. I'm not allowed to delve any further into the monster or what it could be, and Supermassive are in luck, because even after staring at it as it lost Abby's scent and crept away, I'm still none the wiser. It's gross, though, and that's all we're best off knowing for now.
Action sequences play out like prior games. You'll need to respond to various Quick Time Events, pressing the right button at the right time, and will also have to control your breathing with button presses at intervals, or even make decisions about what to do next.
While I suck at action sequences entirely, typically having to put every fibre of my being into making sure I don't miss a QTE and accidentally kill the only character I like (RIP Salim from House of Ashes), I'm eager for more. I'm mainly keen to see more of the monster that lurks here, rather than deal with the anxiety that comes from trying to flee it. Either way, there's no denying that Supermassive Games have gone to great levels to make these action scenes suspenseful.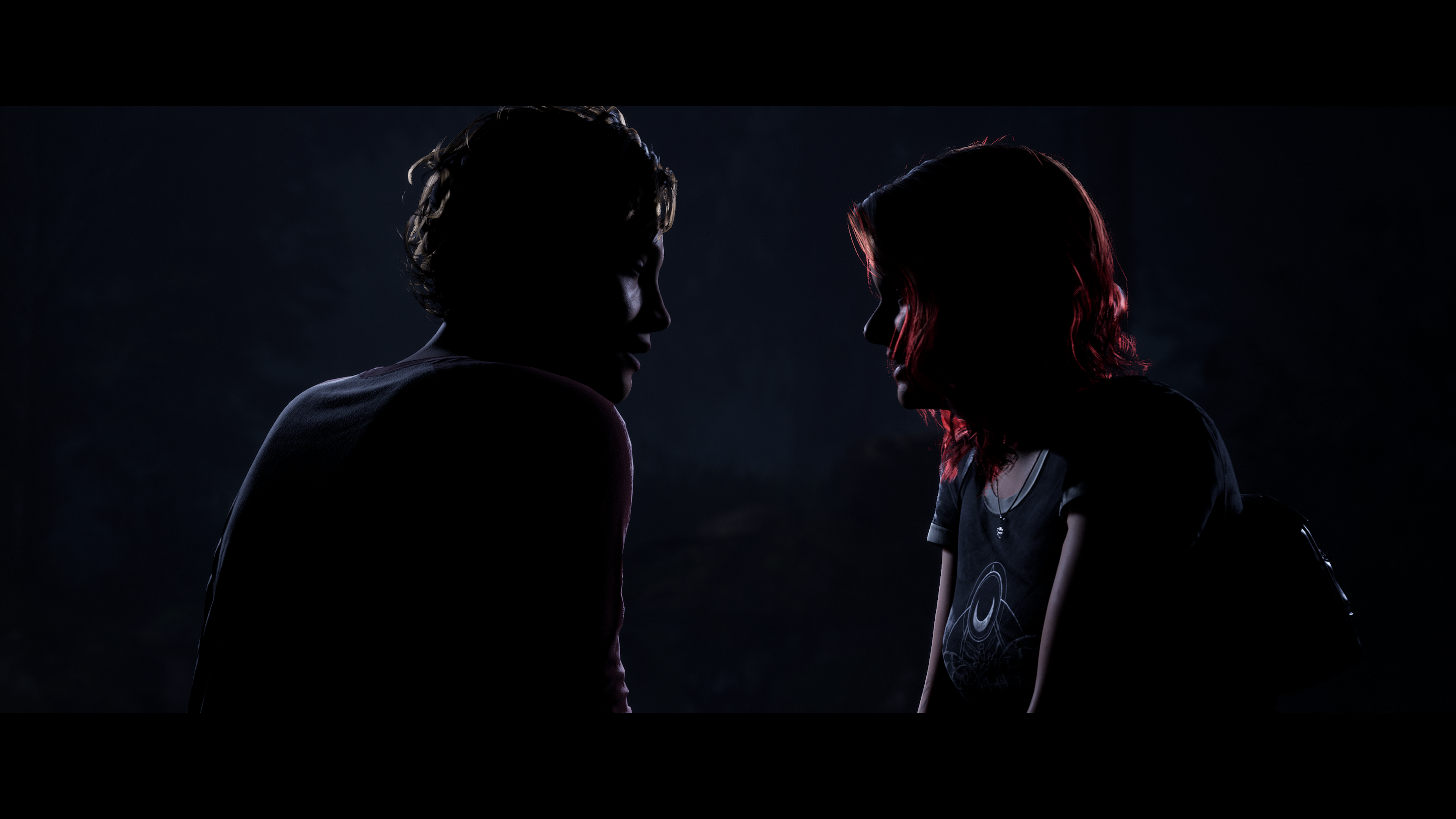 This action sequence in Act 3 starts with Abby walking around the forest, lost and alone, until Nick finds her (thanks to my great decision-making). The pair share an intimate moment (or a hostile one, it's up to you) before being rudely interrupted by this creature. I was on my feet trying to flee before I could even comprehend what was happening, and I don't know why I was so shocked, either. After all, this is exactly what we anticipated when navigating Abby around the woods.
Yet, The Quarry is so immersive, that as soon as Nick appears and ask if Abby is okay, you forget that danger is waiting to prey on these characters. You're dragged into a conversation which may or may not lead to a kiss, and the monster feels like a thing of the past; when the creature finally shows themselves, suspense and a false feeling of safety have been built, making the revelation all the more horrifying.
This likely can't be said for every scene, I'll admit, as decision-making can dramatically transform what's happening. However, if the majority of key scenes are crafted like this, I think I'm in for a truly terrific experience. Supermassive Games has had plenty of time to nail what immerses players and how to truly unnerve them, and seemingly, they're mastering this in The Quarry.
---
My time with The Quarry comes to a close after being taken back to the camp. A few characters sit around the bonfire, playing a final round of truth or dare between themselves, before they hear Abby's screams. Two of them sprint to help, while one – looking a hell of a lot more horrified than their counterparts – stays behind; could they be up to something? Do they know what's about to come?
That's one hell of a temporary cliffhanger, Supermassive, but I wholeheartedly look forward to seeing how the rest of the Acts (and the new Death Rewind mechanic) unfold on June 10, 2022.