Star Wars: Galaxy in Turmoil is a fan made re-make of canned Battlefront 3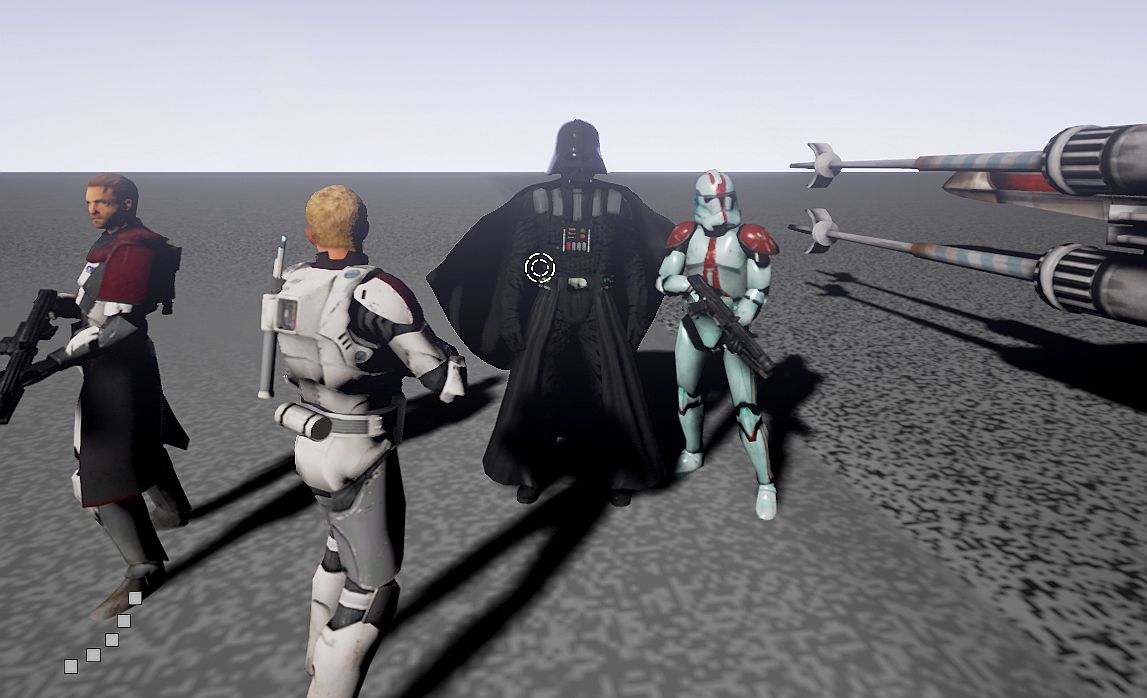 Star Wars: Galaxy in Turmoil is fan made project in the works, based on what Star Wars Battlefront 3 "was meant to be," according to the creators.
The team behind it is determined to remake Free Radical's Battlefront 3, which was 99% finished before being cancelled by Lucasarts. Over the years, leaked gameplay footage and rumors of its existence floated around before its demise.
Formerly known as "Project Rebuild (FRD) BF3", the Unreal Engine 4 project from Russia-based Frontwire Studios will be free and DLC is also planned post release.
Maps will include a Test Room, Hoth, Tatooine, and a Space-to-Ground Test Map. It will features a class and map selector, and a flyable: X-Wing and Y-Wing.
Players can use weapons such as the DC-15S Blaster Rifle, Republic Grenade Launcher, Republic Missile Launcher, Z6 Rotary Blaster Cannon, and a A280C Blaster Rifle
The project has only been in development since the start of March, so what you'll see on Moddb is super early. Keep that in mind when looking over or trying the current build. There are also some screenshots of the project's current state through the link.
You can help out with the project if you like. A volunteer link is posted on the Star Wars: Galaxy in Turmoil.