Watch how ambitious cancelled Star Wars Battlefront 3 looked like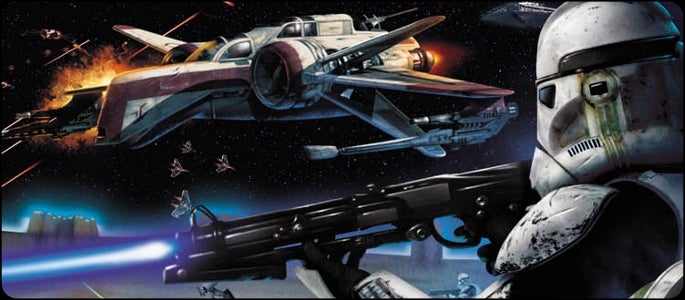 There was an ambitious third entry in the Star Wars Battlefront franchise that never saw the light of day. Here's some footage from it.
Way before DICE started working on the new reboot of Star Wars Battlefront, Free Radical was working on another entry in the that franchise, simply titled Star Wars Battlefront 3.
That game never came out, but saw countless leaks showing many of its very impressive - even by today's standards - features and mechanics. YouTube channel Ptoponline has a new video showing about six minutes of footage from the PC version.
The video does a good job of going over the history of the game, and you can learn even more through its Wikipedia page.