Square Enix CV confirms FFXIV for 360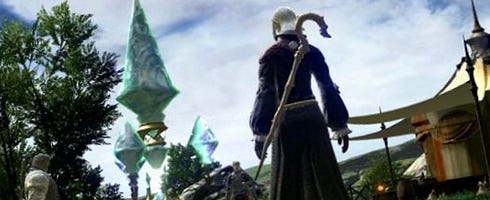 A LinkedIn CV from a Square Enix employee has finally confirmed what's been obvious for a while: Final Fantasy XIV is coming to Xbox 360.
The profile of Yuuki Akama shows the MMO will be appearing on the platform alongside releases on PC and PlayStation 3.
"Final Fantasy XIV" for PC, PS3, Xbox360"
It also mentions she is working on Final Fantasy Agito XIII and The Third Birthday for PSP.
The writing's been on the wall for a long time for the MMO.
Last year in Cologne, FFXIV director Hiromichi Tanaka told VG247 at Gamescom that discussions with Microsoft to bring the title to 360 were being held, but issues with how Xbox Live is handled were upholding talks.
However, so far, Square's only confirmed it for PC and PS3 per the announcement at Sony's E3 press conference.
Tanaka also mentioned in our interview with him last year, that the words "launch timing" were cut out of the annnouncement of the game by SCEA boss Jack Tretton.
It's due out sometime this year. No exact date's been announced yet.
Thanks, Siliconera.