FFXIV: "Discussions" with Microsoft holding up 360 version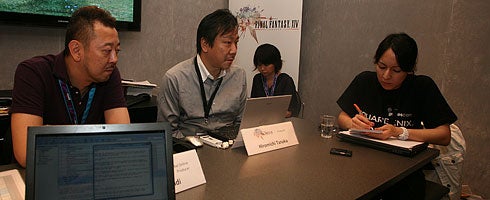 Ongoing discussions with Microsoft about how Final Fantasy XIV is to work with Xbox Live are partly to blame for the lack of announced 360 version, producer Hiromichi Tanaka told VG247 at GamesCom today.
"FFXI for 360; at that point PS2 didn't have a hard disc [and] that was really difficult for us, but Xbox 360 had that from the beginning, so that really helped us. We managed to smoothly move onto 360 from the Windows version, so that was very good to us," said the developer.
"However, for FFXIV, because 360 has its own policy with Xbox Live that is different from [the] internet, that's something we're in discussions with Microsoft [about], to come to an agreement. That's one of the reasons it's not going to be launched at that point."
The "point" being the simultaneous release of the PS3 and Windows versions next year.
Tanaka told us in the same conversation that the words "launch timing" were "cut out" of SCEA boss Jack Tretton's FFXIV exclusivity announcement FFXIV at E3, and that it "doesn't mean that we're not going to have a 360 [version] in the future".
We saw the MMO in Cologne today. Looks neat. More soon.