Ubisoft is rebooting open-world pirate game Skull and Bones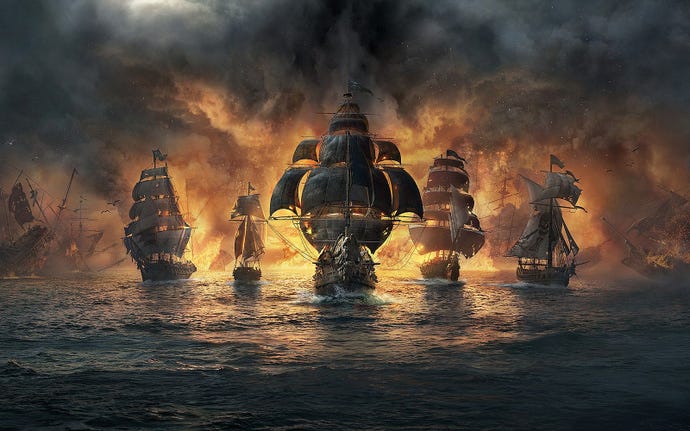 It was recently confirmed that Ubisoft would be rebooting its repeatedly delayed open-world pirate title, Skull and Bones, as a live-service game.

The news comes from a report published by VGC. Skull and Bones was originally announced back in 2017 with Ubisoft's Singapore department at the helm. Apparently, it was set to blow up concepts introduced in Assassin's Creed Black Flag, extrapolating its naval mobility and combat in order to create an entire new IP based on them.
After being mysteriously absent from all of Ubisoft's presentations for over two years, it has been confirmed that the studio is rebooting the game and building it based on a live-service model.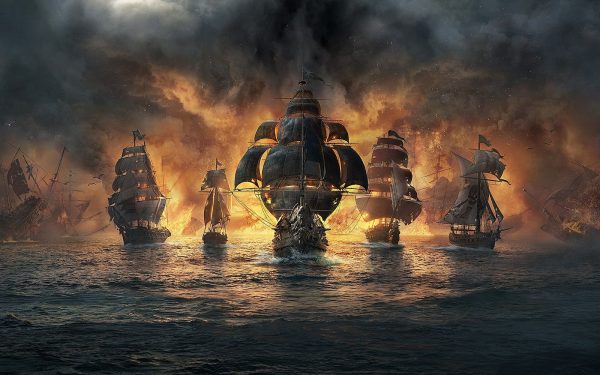 Sources told VGC that Skull and Bones struggled to cultivate its own concrete identity, and thus was completely rebooted last year in order to distinguish it from the likes of Assassin's Creed and Watch Dogs. They also said that it's largely pivoted to a more live-service model, meaning that procedural stories will be generated based on how the community interacts with the game.
Sources also pointed to Fortnite as a game that has served as inspiration for Skull and Bones' new direction, noting that Ubisoft Singapore is keen to create a game that is approachable for a more casual demographic, as opposed to the more competitive fans playing the likes of Rainbow Six: Siege and The Division 2.
While Skull and Bones did not appear at this weekend's Ubisoft Forward, it could potentially be one of Ubisoft's yet-to-be-announced AAA games for this fiscal year.
Despite the absence of Skull and Bones, Ubisoft Forward featured information on a variety of upcoming games. Watch Dogs Legion is due to launch on October 29, while Assassin's Creed Valhalla launches three weeks later on November 19.
Prior to Ubisoft Forward, the company announced the departure of three of its top executives following investigations into allegations of abuse and harassment in the workplace.