Assassin's Creed Valhalla release date is officially November 17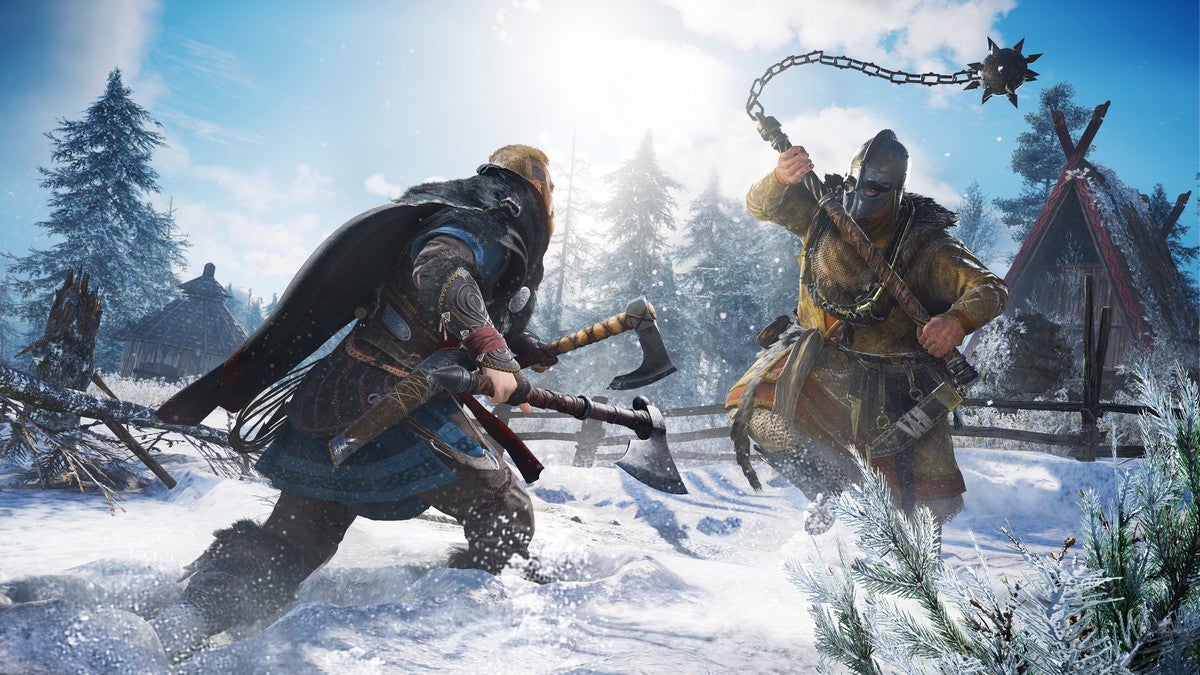 The official Assassin's Creed Valhalla release date was revealed during tonight's Ubisoft Forward conference - it's scheduled to launch on November 17, 2020.

While the release date already leaked yesterday, we've got official confirmation now that Valhalla is due to launch this November.
On top of confirming the Assassin's Creed Valhalla release date, Ubisoft Forward offered viewers a look at fresh Valhalla gameplay, as well as brand new trailers for Far Cry 6, Watch Dogs Legion, and more.
Assassin's Creed Valhalla is due to launch for PS4, Xbox One, PC (on both the Epic Games Store and UPlay+), and Google Stadia. It was also confirmed that Valhalla will be a launch title for Xbox Series X and PS5, and that players who purchase the game for current-gen consoles will be able to redeem next-gen copies for free.
As well as finally receiving an official Assassin's Creed Valhalla release date, we saw loads of interesting tidbits about the not-so-sneaky-anymore stealth series that, according to our Valhalla preview, has got more to do with Geralt these days than Altair. Eivor even whacked the hidden blade on the outside of their arm as soon as they laid eyes on it, purely because they reckoned it looked cool. Not very assassin-like.
Anyway, we got a look at those lovely Viking rap battles people were so curious about a while back. They're funny because they're silly. Meanwhile, it was confirmed that you can bring literal cat raiders sailing with you in Valhalla. They don't actually do any raiding, because they're cats, but they do curl up in a ball at the front of the ship while you're out at sea, which is arguably far more important anyway.
Prior to Ubisoft Forward, the company announced that three of its top executives were resigning, effective immediately. This comes in the wake of a wave of allegations of abuse and harassment in the workplace. CEO Yves Guillemot has stated that he will "personally oversee a complete overhaul of the way in which the creative teams collaborate."
You can preorder the Gold Steelbook Edition of Assassin's Creed Valhalla on Xbox One and on PlayStation 4 right now in the US, and in the UK on Xbox One and PlayStation 4, so it will be delivered on release day.