Watch Dogs Legion drops on October 29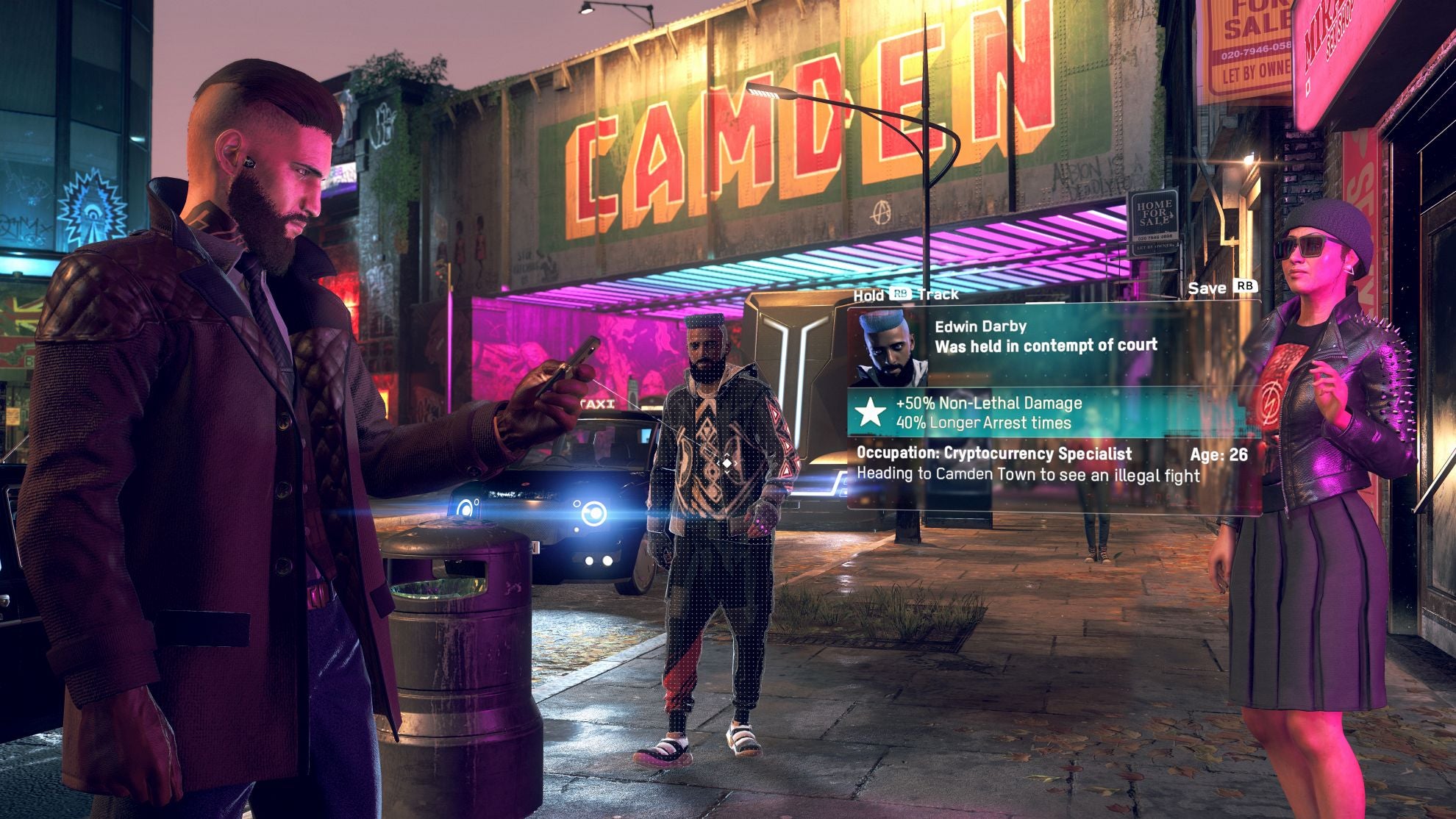 Watch Dogs Legion recently got a new trailer and an official release date - it's set to launch on October 29, 2020.

The release date was revealed as part of the new Watch Dogs Legion trailer, which debuted during tonight's Ubisoft Forward event. Check out the trailer below for a look into dystopian London, where the government collaborates with private security units, while other lads leg it around in weird pig masks.
As mentioned in previous trailers, Watch Dogs Legion allows you to recruit literally anybody to join your rebel hacker group. Lads with red mohawks, old ladies with weaponizable handbags - if you see them, they're a potential ally.
Watch Dogs Legion launches for PC, Xbox One, and PS4 on October 29, 2020. If you're interested in keeping up with all of tonight's other updates, be sure to tune in to the Ubisoft Forward stream.
If you'd like to check out some other Watch Dogs games to get an idea for what Legion is going to be like, you might be in luck - if you're reading this while Ubisoft Forward is still on, then you can tune in to the official stream now and claim a free copy of Watch Dogs 2. There's also a chance that one of Ubisoft's yet-to-be-announced but currently-in-development AAA games could be shown for the first time before the end of the stream.
It's worth noting that Watch Dogs Legion was reportedly supposed to launch alongside the Xbox Series X and PS5, which could give us a hint as to the official release dates for next-gen consoles.
If you've already watched the new Watch Dogs gameplay, it could be worth your while to revisit the 30 minutes of gameplay footage from last year.
The Gold Edition of Watch Dogs Legion is live for pre-order on the US Amazon store and includes The Golden King pack, the Season Pass and more bits and bobs. It's also available on PS4 and Xbox One in the UK too, where Amazon has an exclusive edition which contains the same content.