Assassin's Creed Valhalla features playable Viking rap battles - no, seriously [Update]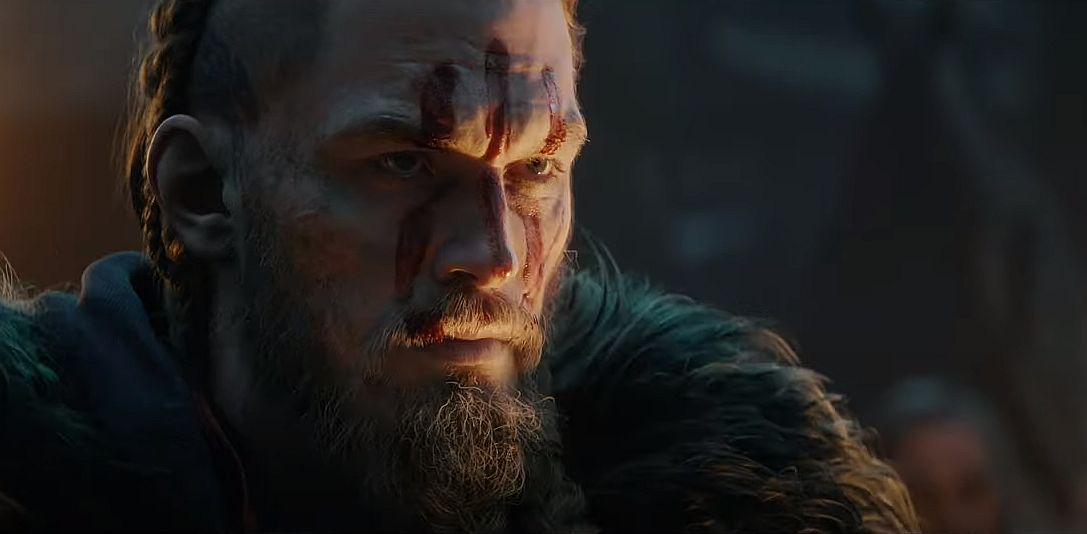 You can take part in historically-accurate Viking rap battles in Assassin's Creed Valhalla.
In my head it goes a little like this:
Coming straight out or Norway,
That Christian looks sore, eh?
You see my longship out the window now I'm busting down your doorway.
I'll pop an axe in yo ass,
I'll give you Viking sass,
I'll steal shit from anyone who dares attend Mass.
I'm from a land that's so icy,
My food is quite spicy,
My longship gang of raiders never hits the same town twicey.
Sorry, I'll stop now.
Ubisoft laid out some of the minigames on the official Assassin's Creed Valhalla website. As well as hunting, fishing, and drinking, you'll be free to take part in flyting - Norse rap battles.
Here's the description: "Sail across the icy North Sea to discover and conquer the broken kingdoms of England. Immerse yourself in activities like hunting, fishing, dice, and drinking games, or engage in traditional Norse competitions like flyting – or, as it's better known, verbally devastating rivals through the art of the Viking rap battle."
Have a read of what The Vintage News has to say about Viking flyting: "Flyting is the name for a ritualistic, poetic insult exchange, and was mainly practiced between the 5th and 16th centuries. The word comes from the Old English word flītan, which means 'quarrel' (which itself comes from the Old Norse word flyta meaning 'provocation'). Similar to the modern 'rap battle,' the ancient flyting exchanges would often become provocative, and include 'accusations of cowardice or sexual perversion'."
I didn't think I could be more excited about this game, but I am now.
[UPDATE] Here is how it will work, according to the game's creative director Ashraf Ismail:
Viking rap battles, you say? @AshrafAIsmail will get you up to speed on how this all-new feature works in Assassin's Creed Valhalla.#AssassinsCreed #ACFacts pic.twitter.com/WB9BEYO0yC

— Assassin's Creed (@assassinscreed) May 22, 2020
Elsewhere, Ubisoft spoke about why the hidden blade isn't hidden anymore in Assassin's Creed Valhalla. Oh, and you'll be able to dual wield almost anything.
You'll be able to play as a male or female Eivor, and either choice is actually canonical to the story. When you've made your choice, you'll be free to travel across some of Norway, as well as the four kingdoms of England in the Assassin's Creed Valhalla map.
Assassin's Creed Valhalla is coming to PS4, Xbox One, PC, PS5, and Xbox Series X this holiday. We'll get our first look at gameplay on May 7, in Microsoft's Xbox showcase.
You can watch the full CGI trailer here.